With over 240,000 active worldwide merchants, Magento has exploded in popularity in the eCommerce industry, with most of its success no doubt thanks to its rich features and customizability that no other platform can match.
And with the recent push from Magento as well as many other big guys to move adoptions of PWAs forward, brands are now mass adopting the Progressive Web App technology into their business, making it the next go-to choice for eCommerce development.
For entrepreneurs in the eCommerce world—especially to-be Magento store owners, the question is no longer whether your store needs a web app or not, but it's how much does it cost to develop a Progressive Web App that meets your business goals in this era of the cloud.
It's for this reason that, being a PWA solution provider for Magento merchants ourselves, we find it necessary to provide you with the pricing knowledge from our years of developing Progressive Web Apps.
Key takeaways
| | | | |
| --- | --- | --- | --- |
| | Basic Package | Advanced Package | Custom-made Package |
| Total cost | $3000 – $35.000 | $35.000 – $70.000 | $70.000+ |
| Timeline | ~ 2 months | ~ 2 months | ~ 2 – 4 months |
These are the key takeaways if you want to skip ahead and only know the prices. However, prices shouldn't be everything as you should also be concerned about the development process as well as the quality of your development team:
Who's involved in the PWA building process?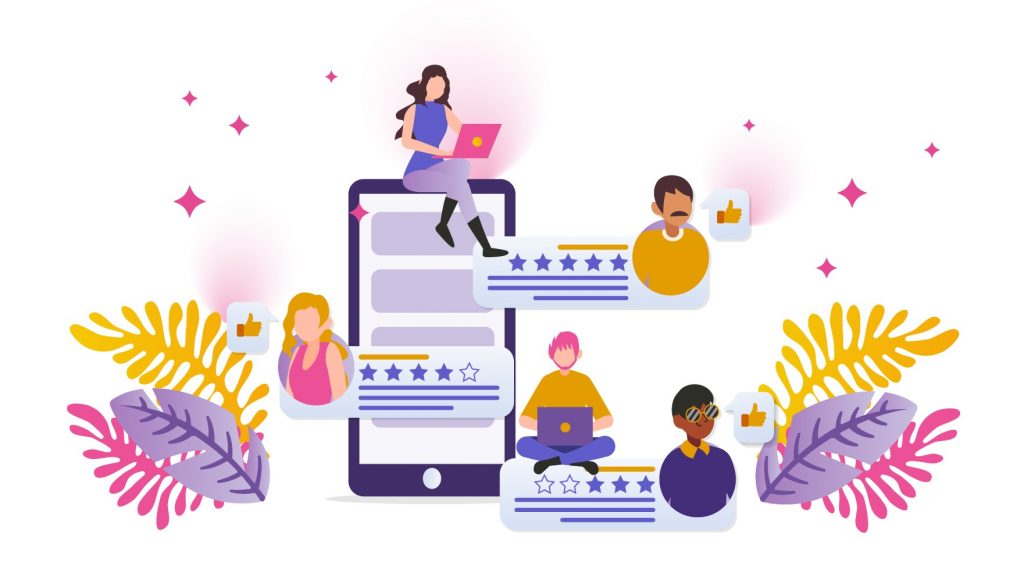 There's a lot of participants at play in order for a PWA project to process smoothly from the get-go. A full list of personnel involved in the life cycle of a PWA development project include:
The product owner, you as the client will be responsible to validate that the delivered project meets your expectations and needs
The project manager: manage the project through its completion, mend the gap between the client and the technical team
Front-end developer (UI/UX)
Back-end developer
QA/Tester
System Administrator
What can affect your Magento PWA pricing?
It's good to know that your Magento PWA budget plan could go topsy-turvy if there are unfitting elements at play, which is why it's important to recognize them for a smooth-flowing operation.
Here are some of the more important elements that can significantly affect your Magento PWA pricing:
Magento version
Server cost
Development cost
Third-party extensions
Magento theme
Support fee
Price range
Price range is a frequent question from our customers, along with several related sub-questions as to what's our pricing method, elements involved in our price range and what's the expected final cost for their PWA. All of these questions are valid in their own way, given that the technology is still new and hasn't yet become the mainstream approach.
To put it simply, there are three price ranges: Basic package, Advanced package and Custom package.
1. Basic Magento PWA Development
A basic Magento PWA package, as its name suggests, fills all your basic needs for a Magento PWA site. Individuals and small businesses prefer this basic package over the other options since it gets them up and running in no time.
The cost for a basic Magento PWA starts at $3,000. This could, however, go up to $35,000, with an average development time of 2 months.
Since the package is that of a basic one, your Magento PWA is limited to the following features:
Standard Progressive Web App setup
Basic designs and themes
Access to Magento Community site
No integration with back office systems
A smooth CMS
2. Advanced Magento PWA Development
Advanced Magento PWA package is more suited for bigger and established brands who want to either migrate from another eCommerce platform or upgrade to the Progressive Web App architecture.
The usual cost for an advanced package ranges from $35,000 to $70,000 with an average development time of two months.
Compared to the Basic package, the following added benefits are offered in an advanced package:
Integrations with back-office systems
More advanced payment gateways and chat platform
Additional feature pages
SEO-friendly and basic analytics set up
Data migration
A dedicated project manager
3. Custom Magento PWA Development
A custom Magento PWA package is often reserved for bigger businesses whose needs require a complete and hassle-free experience with Magento PWA.
And as its name suggests, a custom-made Magento PWA comes with additional, custom-made features only for your store such as:
Custom UX/UI design
Mobile-friendly
Custom SEO & Analytics service
Custom GTM events
Custom GA reports
Lifetime support
More custom pages
A dedicated project manager
With an average development time of 2 – 4 months, the price of a custom Magento PWA package isn't cheap ($70.000+), which is why it's often recommended that users should opt for a solution more fitting to their budget or pick solution providers whose prices are more reasonable such as SimiCart.
All in all, a custom-made Magento PWA guarantees you not only a functional product but also the added perks of having a more optimized store since the package includes SEO & Analytics service.
Hourly rates for Magento developments
The hourly rates, of course, vary from developer to developer as there's no definite answer to this. However, the industry standard is that a quality Magento developer should cost between $40 to $150 per hour.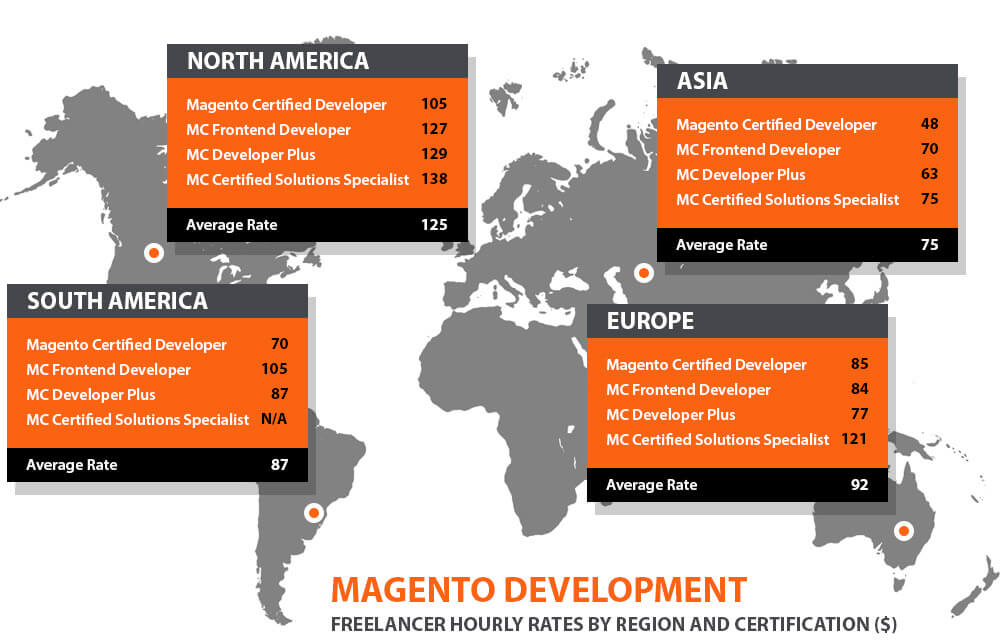 Tips: Avoid junior Magento developers with no experience. You wouldn't want to compromise on skills in order to save money. Go for long-term solutions with trusted solution providers/developers.
Wrapping words
Pricing is one thing; another no less important aspect of pricing is transparency. Your developer(s) needs to provide upfront a schedule of their own in order for you to keep track of your PWA development progress as well as of your budget since there's no shortage of developers overcharging their customers.
If, however, you're in need of a trustworthy solution provider for your Magento PWA, here at SimiCart we can help you with your every Magento-related needs. Contact us now and get a quote for your Magento PWA Development: