Choosing the right payment gateways for your mobile shopping app can extremely affect the result of your M-commerce business. The safety and convenience of the chosen payment gateways are definitely one of the customers' priorities. At this point, along with its outstanding features and benefits, +50 thousand sellers served around the world and 300+ fraud rules built over 14 years of experience since founded, 2Checkout is proven as one of the best Payment Gateway for mobile shopping app you can ever have.
In the previous article, I have shown you the outstanding features and benefits of using 2Checkout and how to install it in 7 simple steps. Today I will talk about how to configure 2Checkout on 2Checkout.com and in 2Checkout plugin. I bet it will be super easy even for the most low-tech users.
1. How to configure 2Checkout on 2Checkout.com
Step 1. Get an account on 2Checkout.com
(If you have already had an account on 2Checkout.com, please skip this step and move to the next.)
To create a 2Checkout account, follow these steps:
– Visit: 2checkout.com.
– Filling in the form below, confirming that you already agreed to 2Checkout's Terms of Use and Privacy Policy.
– Hit "Sign Up".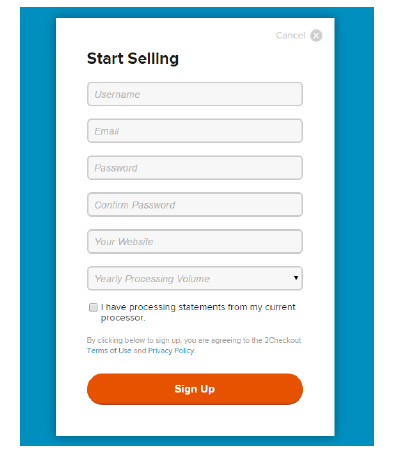 Step 2. Fill in the information:
– Log in to your account you have just created in the previous step in 2Checkout.com
– Go to Account/Site Management
– Fill in all sections but pay attention to 3 ones which will be used in SimiCart Connector:
Soft Descriptor

Direct Return

Approved URL
These sections are displayed as follow: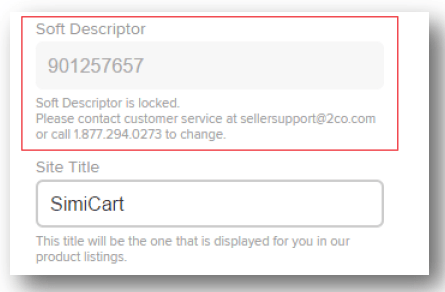 The Soft Descriptor can be considered like your account ID and the Soft Descriptor number will be shown on customer billing statement. In Direct Return section, please choose the option Header Redirect (Your URL) and enter Approved URL, the link that customers will be directed to after completing the payment process.
(to be continue.)
NEXT: Configure 2Checkout in a few steps just like a piece of cake (part 2)
Do not hesitate, only with $49.00 and you can have this amazing plugin for your shopping app.
(*) You have to purchase SimiCart before getting this plugin
RELATED POSTS:
5 reasons why 2Checkout plugin is the best Payment Gateway for mobile shopping app