To do your M-commerce business, you must have your products sold. To have it sold, money must change hands from your business to suppliers and from customers to yours, etc. For money to change hands more, or; in other words, to improve your sales performance, you need a proper technique which plays the role of a bridge connecting different sides, and the answer here is a payment gateway.
1. Payment gateways – how can they help you improve your sales?
Thanks to the rise of smartphone and other wireless devices in this decade, shopping via mobile apps is one of the hottest trends that is growing at an incredible speed. Among this, payment gateways the safety and convenience of the chosen payment gateways are definitely one of the customers' priorities. 
In general, a payment gateway helps you
Carry out payments quickly and easily.

Ensure your customer's money and details in secret. 

Express the trustworthiness to your customers, so they can feel secure to hand over their money.
Thus, if you want to improve your sales for your shopping app; choosing the payment gateway should be a remarkable factor. However, among a hundred of different M-commerce payment gateways at this moment, how can you know which one is suitable for you?

2. Notices for choosing the right payment gateway
Before making the decision on which payment gateway to integrate, you need to take serious considerations about these bullet points
a. Sign up and transaction fees
If you do not have a very big budget, then it's worth paying attention to the money you have to pay first to get that payment gateway. Actually, there exist some payment gateways with no sign-up cost.  However, if you expect to sell a great number of items, or are in special need of some particular features, then gateways with some sign-up fees can be unavoidable. On the other side, transaction fees eat into your profits, so remember to keep it as low as you can. 
b. Countries and currencies supported
The internet today has created us a global marketplace, which is extremely meaningful for businesses that want to expand outside their countries' borders. Along with it, when deciding on which payment gateways to pick, you need to concern about which countries your customers are from and which currencies they use too. Some payment gateways can be unsuitable for America market because they only accept Euro and vice versa. 
c. When do you need to be paid?:
Some payment gateways allow you to set up recurring payments, which can save you a lot of time if you're selling services or products on subscription. Some also allow you to set up payments to be taken in the future.
d. Customer support:
Check out the levels of customer support they provide. A high level of supporting service may go with high fees but also can be extremely helpful. Evaluate your need carefully. 
3. Wanna improve your sales? Let's start by creating an ultimate mobile shopping app with SimiCart
Above all, you can only improve your sales given the condition that you already have an ultimate mobile shopping app. At this point, I strongly recommend mobile Magento by SimiCart for anyone who wants to build an application on mobile devices. Please visit our homepage to know more about our outstanding features and make your choice. Stop procrastinating! Time is money and let us create more money for you!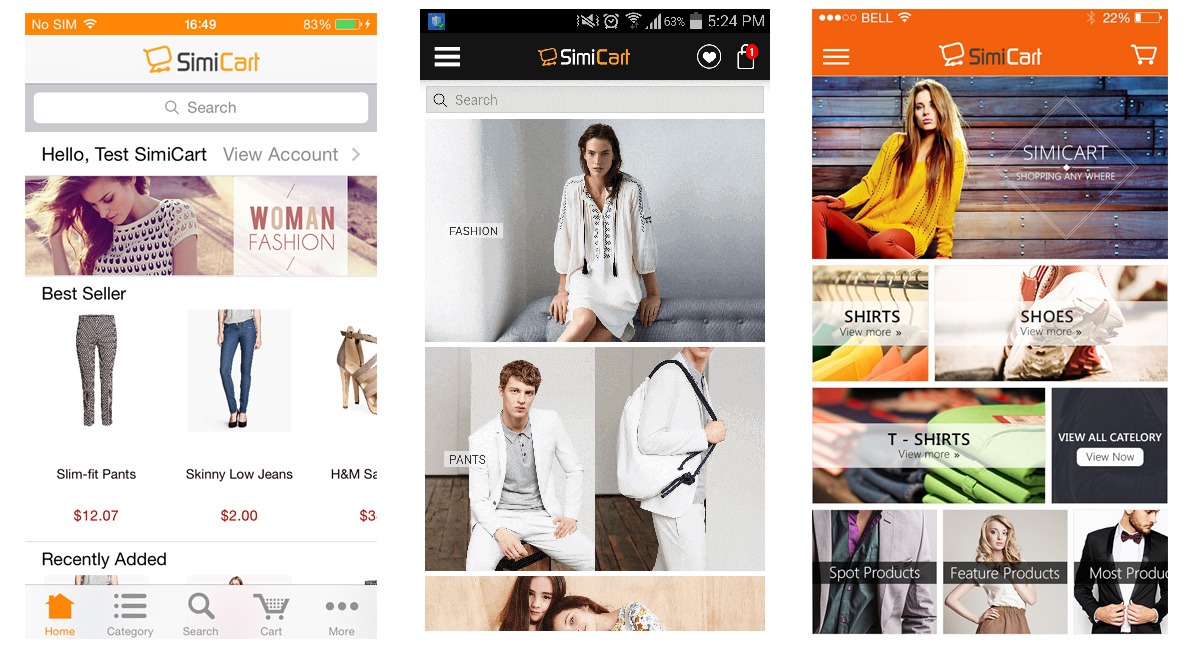 RELATED POSTS: Extract the ultimate guide on how to improve sales performance via mobile!