Selecting the right app keywords is crucial for your mobile app success. Unfortunately, there is no single tool out there that can spare you from doing extensive and tedious research. With over 1.5 million mobile apps and a steady inflow of new titles every day in App Store, app developers need to pay special attention to App Store Optimization (ASO), particularly keyword optimization. 
We've taken a look at App Store Optimization and we've discussed how to SEO App in App Store , now it's time to focus on choosing the best keywords for your mobile app.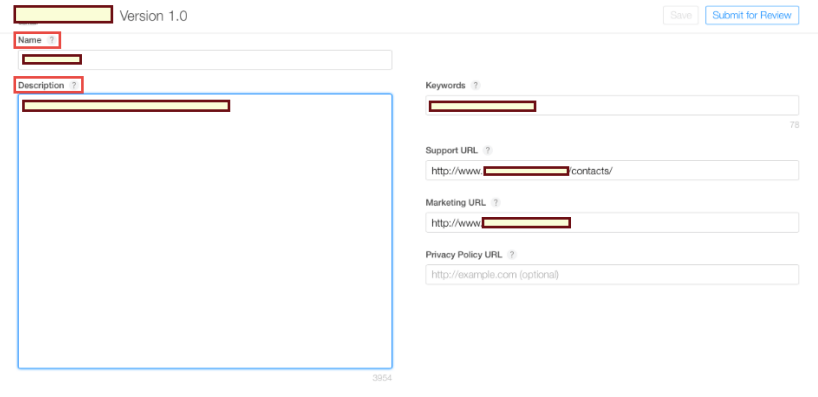 Where To Get New App Keywords Ideas
1. Brainstorm and make a list of your owns
To start with, you should brainstorm some keyword ideas. What would you type into a search engine if you were looking for something like your app or game? Start building a list using a spreadsheet or create an app keyword pool.
Be noted that you have to answer these two questions when brainstorming app keywords:
What exactly your app does – how can you word it in such a way to come up with a snappy, searchable name?
What words would users search for to find it? – place yourself in your customers' shoes and try to search your app with all possible keywords they can think about.
Moreover, there are many resources that you can tap to get new keyword ideas. You have probably already heard about the common ones, but here is one of my favorites that not many people talk about. I think you will like it too because app users literally do the work for you.
2. App Store – The best place for your app keywords finding
One of the most effective way to find your app keywords easily before submit into App Store is looking through your competitor apps. See how we can learn from our competitors app in App Store:
App Store Titles
Many apps include some of their most important keywords in their app title, so titles are a good starting point to get some clues. In general, it is a good idea to add high traffic, high difficulty keywords to your app title.
App Store Descriptions
Skim the descriptions of your main competitors. Some apps may include potentially relevant keywords in their app description (particularly in their feature list). But be aware that the Apple App Store algorithm does (most likely) not take the words of the app description into account for ranking purposes.
App Store Reviews
Anyone can do it for free. Search the top rated reviews of your competitor's apps for relevant keywords. Start with 5-star reviews, because they are more likely to include positive keywords. This process is very time-consuming, so we would only suggest using reviews if you are stuck identifying enough keywords.
First, open iTunes, then look at the profile page for your competitor's app. Then look a the Ratings and Reviews for that app, then sort them by Most Favorable.
You want to sort by the reviews with the highest ratings (most stars) because you want to get ideas for positive app keywords or keywords that are associated with features that users like about one mobile app. People are more likely to search for those keywords when looking for a mobile app like yours.
Now start looking through the reviews and write down any interesting keywords that you find. Be sure to have a notebook or spreadsheet open before you start this process. Remember that reviews with low ratings will have keywords that people don't like about the app. So just notice about the top highly rated reviews.
Apple App Store Related Keywords
When entering search queries, Apple will display related keywords. How great it is! Just type one keyword and you can see its related keywords. Try it!
3. Online Keyword Research Tools
There's no reason that you can't use tools such as Google Trends for keyword research. Starting researching popular keywords for online searches using Google Trends is one of the most popular ways nowadays.
Whilst these are for the web, you can still gain an overall idea of the keyword's popularity remembering that people use the web to search for apps too.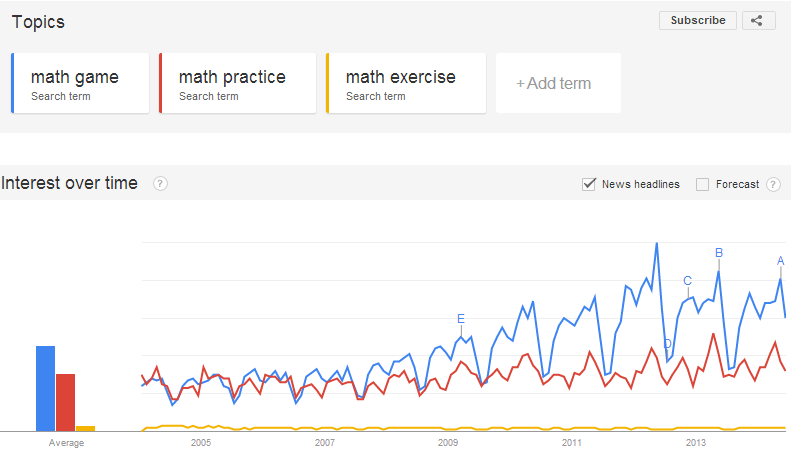 4. Keyword Analytics tools
Once you have put together a list of keywords that relate to your app you can start to analyze them. It's time to try Google AdWords Keyword Planner. The Keyword Planner will provide you with useful information about search volumes and related keywords. There are tons of tutorials out there to use this tool.
5. Others
There are also a lot of tools and services that are geared specifically towards optimizing your keywords in the App Store and beyond, both FREE and PAID. But try to make the best of tools shown above. You will see it works!
Rules for the keywords field
There are two things on your App Store page that heavily impact the search algorithm in the App Store – the name of your app and the keywords field.
Apple limits the keywords field to 100 characters.
Each keyword must be at least two characters.
Keywords should be separated by a comma, there's no need for spaces.
Use single words, not phrases. Searches for keyword combinations will still return your app.
Avoid using certain keywords:
Existing app names or brands that you don't have the rights to use will be removed by Apple and could get you into trouble.
Offensive keywords and profanity are prohibited.
Any keywords that are unrelated to your app or game are going to be detrimental.
Please be careful about these things:
If your app is free the word "free" is automatically added to your keywords.
Your company name.
Your app name.
Choose The Right Keywords
The ideal keyword is a high traffic keyword that has very little competition. However, it seems extremely difficult to find the app keywords fit this. Luckily, there is always hope. Here are three most common features which app developers and marketers care about, you can rely on these features to chose the most suitable app keywords for your mobile app:
Relevance: How relevant is a specific keyword for your app and target audience. Irrelevant keywords will not lead to conversions.
Difficulty (Ranking): How intense is the competition for a specific keyword. A higher value generally indicates that it is very hard to rank in the top spots.
Traffic (Volume, Popularity): How popular is a particular keyword, i.e. how high is the search volume.
Remember to test app keywords
As you can see, improving your keywords is not a difficult process. However, it requires continual testing and ongoing maintenance to stay on top of your keyword rankings.
Apple, in particular, do deactivate keywords without warning, so do test them before you release the mobile app. In fact, it's safe to say that app store optimization (ASO) should be carried out as an ongoing process, so keep an eye on your keywords and if they are not performing, change them.
Conclusion
In conclusion, there's no secret to finding the best keywords, it's all about doing your research and analyze well. Know your audience well, know what your competitors are doing and search the highly rated apps to look for keywords too.
After putting in a ton of work to develop your iOS app, nothing is more disheartening than not getting the download numbers and keyword rankings that you were expecting. Was all that work for nothing? So that it's time to care more about app keywords. It does take time, but if you want to succeed with your mobile app, it will be worth it.