M-commerce is becoming a hot trend in the world and merchants need to catch up the trend to satisfy their customers and maximize profit. Many companies are succeeded in E-commerce, do you want to be more successful than them? A native mobile app will help you to catch up M-commerce trend and maximize company profits. Customers tend to use mobiles to access all information and even purchase products online, so doing business through a native mobile apps is a great choice for merchants.
What is a native mobile app?
A native mobile app is a mobile app that is coded in a specific programming language, such as Objective-C for iOS and Java for Android operating systems. Now, merchants need to have a native mobile app to catch up M-commerce trend over the world instead of just having a Magento website or other traditional channels.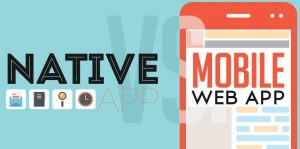 Benefits of building a native mobile app with SimiCart
As you can see, a native mobile app is necessary for doing business in the modern business environment. To help merchants can catch up M-commerce and perform well, SimiCart provides solutions to build a mobile app with some key benefits for your business.
Easy- to- reach customers: 50% revenue of Amazon and Jabong comes from consumers shopping on their mobile phones. It means that customers tend to buy more on mobile apps. Building a native mobile app is a great way to reach a lot of customers, especially young people. SimiCart helps to create mobile apps with full functions that will meet merchant's requirement and bring the most convenience to users.

Cost-saving: With SimiCart, merchants can create a native mobile app with affordable price. Depending on your business size and type, you can choose a package for building a mobile app. We have 3 packages for small business, fast growing business and special for Magento enterprise and 1 Zara package for the fashion store.
Read more: Utilize available Zara theme to get eye-catching fashion shopping apps now
Easy-to-collect sales information: With SimiTracking of SimiCart, merchants can track sales through overview in Dashboard. Merchants also have all information about customers, their history purchases and bestseller products to help in business orientation.

Create reward programs to retain loyal customers: On your native mobile app, reward programs are necessary to enhance customer's loyalty. SimiCart provides you Reward points Plug-in for mobile apps to help in creating reward programs. With these programs, your native mobile app can attract more people to visit and buy on the app.
Read more: Enhance customer's loyalty to increase revenue with Magento reward point
How to get a native mobile app
In order to build a great native mobile app, merchants can use SimiCart to help them. After buying SimiCart, you will do 4 simple steps below:
Step 1: Enter information
You will fill in information such as website URL, color, language at App Management.
Step 2: Install connector
Install SimiCart – magento mobile website extension to synchronize your website with a mobile app.
Step 3: Create an app
Click on "Build app" and the mobile app will be created within 2 minutes, you can check your app.
Step4: Publish your app
Now you can publish your app on Google Play or App Store by your account or we will do it for you with a fee.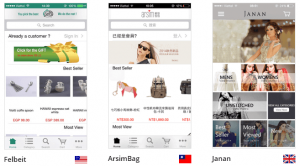 M-commerce is one of the hottest trends in doing business and merchants need to catch up this trend. Building a native mobile app is a great way to do that and it also brings benefits for businesses.
SimiCart provides more than 20 Plug-in that will help you to own a great native mobile app and satisfy customer's needs and wants.
Try to create a mobile app for doing business and see how efficient it is!
SEE MORE: Order tracking – Tracking order on a mobile phone »