Creating a mobile shopping app might not be the toughest issue for any business who wants to go mobile, especially when there exist a number of outstanding mobile app developers (such as SimiCart, etc.). The main problem for any M-commerce business now lies on how to find out an ultimate strategy to improve sales performance for their app. Increasing sales, raising profits, etc. is clearly not simple. They are, in fact, like a Hunger Game between other thousands, or even millions of mobile apps in the market. However, you can still win the game if you read this article.
The truth is there is more than only one single method to raise sales. And today I will show you one more.
1. Making Your Mobile App More Discoverable As A Brilliant Strategy To Improve Sales
After all, the main focus for anyone who creates an app is how to make it popular. Mobile shopping app is not an exception. By making your app more discoverable in the market, you can drive traffic to it way more easily. As the traffic to your app rises, the more potential customers will reach you and thus, profit will go up as well.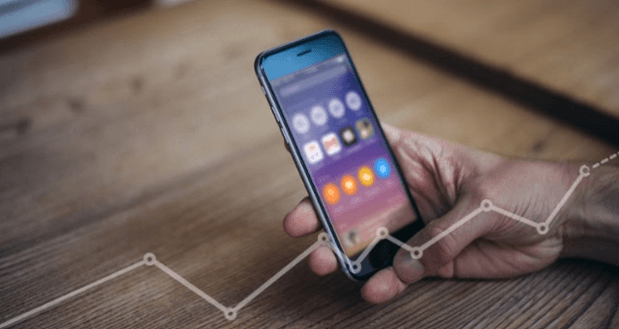 2. How To Increase Mobile App Reach?
a. Search Engine Optimization – Understanding Your Customers and Your Competitors
Over this decade, all of us have probably been familiar with search engine optimization. It should be applied now. To be found by customers in an online app store, asking forum, or some famous searching sites such as Google, Bing, etc., Search Engine Optimization cannot be ignored.The first criteria to stand out in the competitive marketplace is to put yourself in your target customers' shoes. Research carefully to find out how they reach your app and then optimize it. You can use some tools such as Google Analytics or online/offline survey… These statistics not only help you to improve your traffic but also raise your own mobile app's quality to win customers' heart.Second, you need to understand your competitors. Learning from your rivals by some thorough research is an ideal move. Watch how top downloaded, most reviewed or highly ranked competitors do. You may need to consider applying these lesson to your own son. And vice versa, of course, avoid mistakes made by epic fail stories.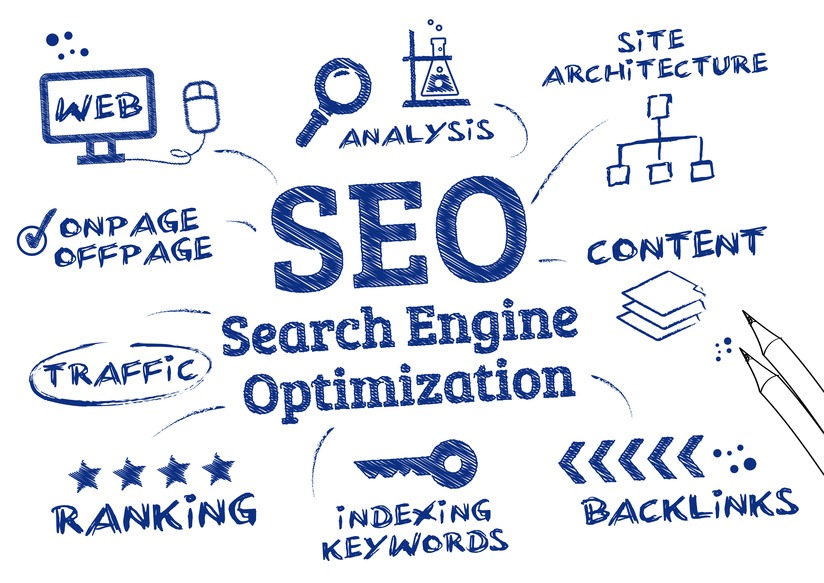 b. Raise Inbound Leads From Outside the Store
Never underestimate the power of a good link in the right place, that brilliant method can be called backlink. If you can get reputation from reputable third-party sites and reviews, other marketplaces and even your own website can drive traffics crazily. It is, in fact, one of the best tools to kick-start downloads that you should add to your strategy to improve sales.
On the other hand, you may also want to take advantage of QR code's reading features. By adding QR codes to your website, mobile users can scan the code and be directed straight to your marketplace listing.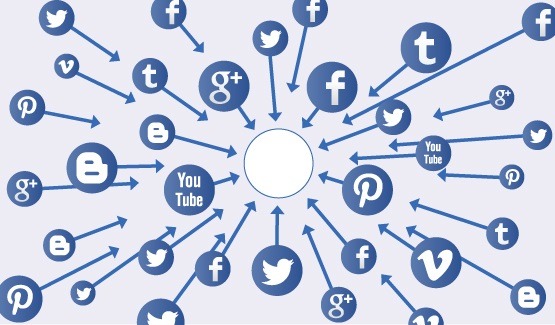 c. Make the Most of Customer Reviews
Word-of-mouth, even if it comes from strangers, continues to be one of the most powerful driving factors of sales revenue. Customers are affected much by what other people say. Thus, never forget to encourage your customers to leave some reviews and/or comments about your products. It not only shows you're sure about the quality of your products, which gives customers more reasons to buy your items; but also help you to improve your performance by receiving the constructive comments.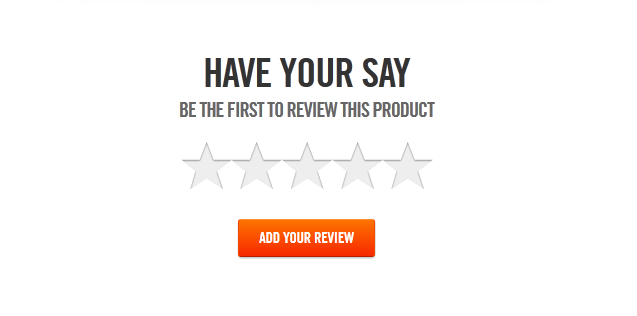 d. Get your app developed by the best mobile app creator
To be outstanding, you need to be the best. For anyone who wants to build an application on mobile devices, mobile Magento by SimiCart is the best friend you can ever have. Visit our homepage to know more about our outstanding features and make your choice.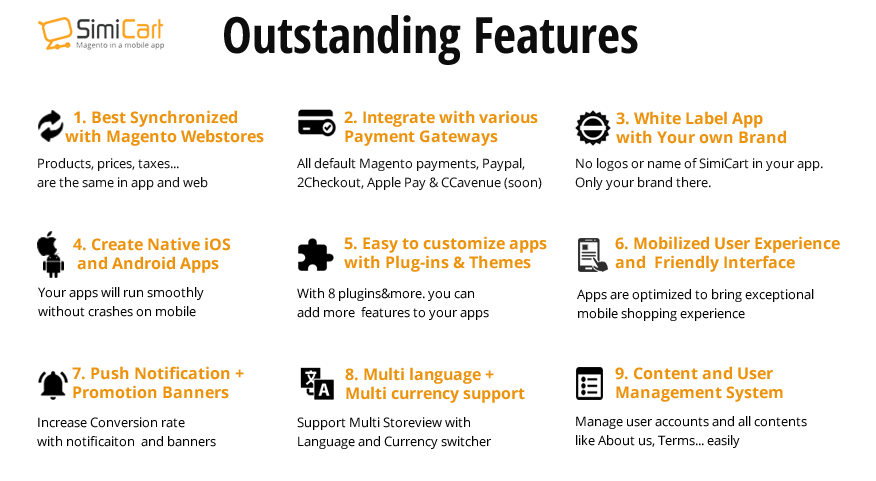 RELATED POSTS: 7 Ways to Make the Best Magento Shopping App