Benefits of Shopify apps for dropshipping
In recent years, online sellers have become more familiar with the new fulfillment method called "dropshipping", in which stores purchase products from a third-party supplier and have them shipped directly to customers instead of keeping any inventory. Dropshipping is a great business model for aspiring business owners as it is flexible, easy to start with a variety of products to sell and most importantly, it requires less capital compared to other online business types.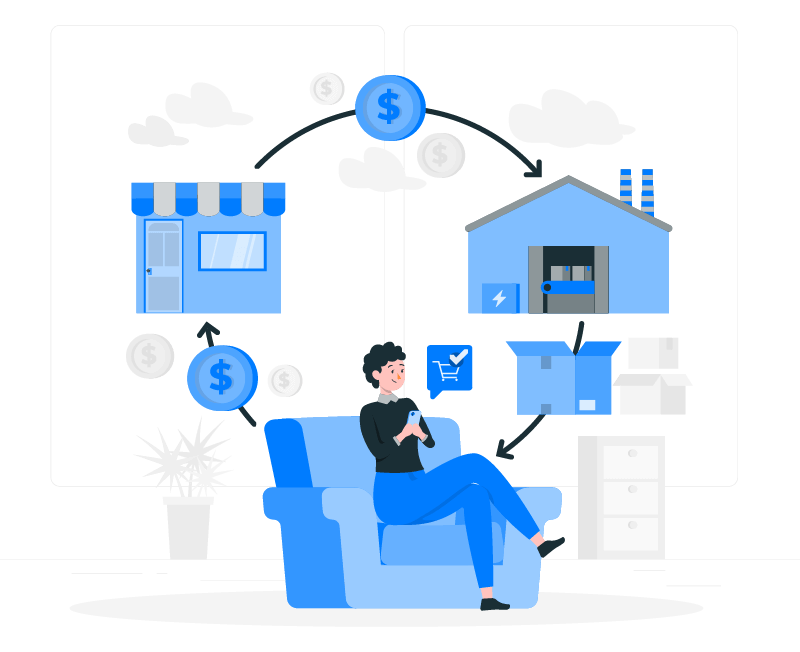 If you are running a dropshipping business on the Shopify platform, it is of great importance to select a proper dropshipping app. Shopify dropshipping apps help you to find products from thousands of suppliers around the world, add items to your Shopify store and automatically update price and inventory for you. Your only job is to sell as many products in your Shopify store as possible, then your orders will be sent to suppliers and they will ship the product to your customers directly.
Read more: 7 Best Shopify Apps for Print on Demand in 2022
Best Shopify apps for dropshipping
Best Shopify dropshipping apps with Chinese suppliers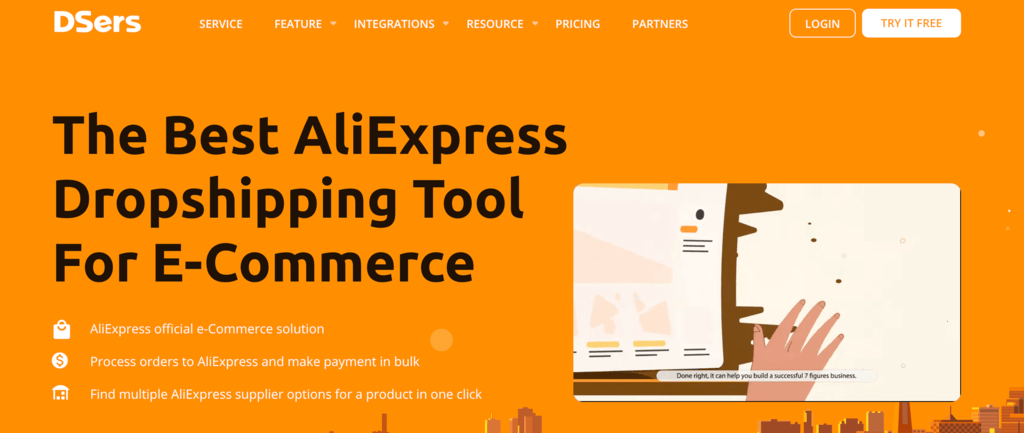 DSers – AliExpress Dropshipping is one of the top-rated dropshipping apps in Shopify App Store. DSers provides a revolutionary dropshipping solution to let you process hundreds of products to AliExpress in a few seconds. This Shopify app helps you find new products and gives you exclusive access to special suppliers for better prices and higher product quality. There are also some available tools to create special deals with ease and automatically track and sync shipping information, which saves you a great deal of time and effort.
Rating: 5.0 (4500+ reviews)
Outstanding features:
Place multiple orders to AliExpress in one click
Manage multiple Shopify stores in one account
Automatically track and sync shipping information
Pre-set shipping method
Set country-specific suppliers
Price:
Basic: Free
Advanced: $19.9/month
Pro: $49.9/month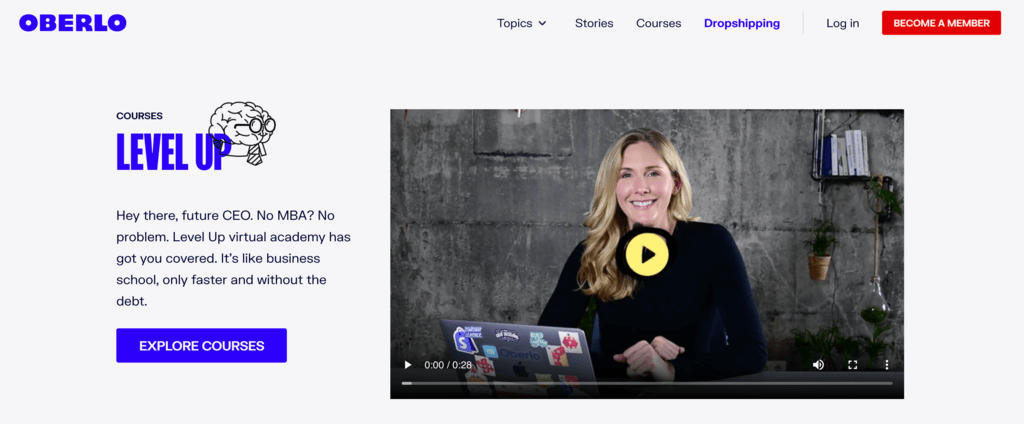 Another best Shopify app for dropshipping is Oberlo, one of the very first apps having an automatic product sync system on the Shopify platform. There have been more than 100 million products sold thanks to Oberlo, and the number is still increasing. Oberlo is a toolkit to help you start and grow your dropshipping business, especially if you are new to this field as this app helps you to pick products, customize the details and pull them into your Shopify store in a few simple clicks. Your suppliers will then sort the inventory and ship orders directly to customers without your involvement.
Rating: 4.3 (2500+ reviews)
Outstanding features:
Inventory and Price Auto-Updates
Real-Time Order Tracking
Customize Your Listings
CAPTCHA Solver
Price:
Explorer Plan: Free
Boss Plan: $29.9/month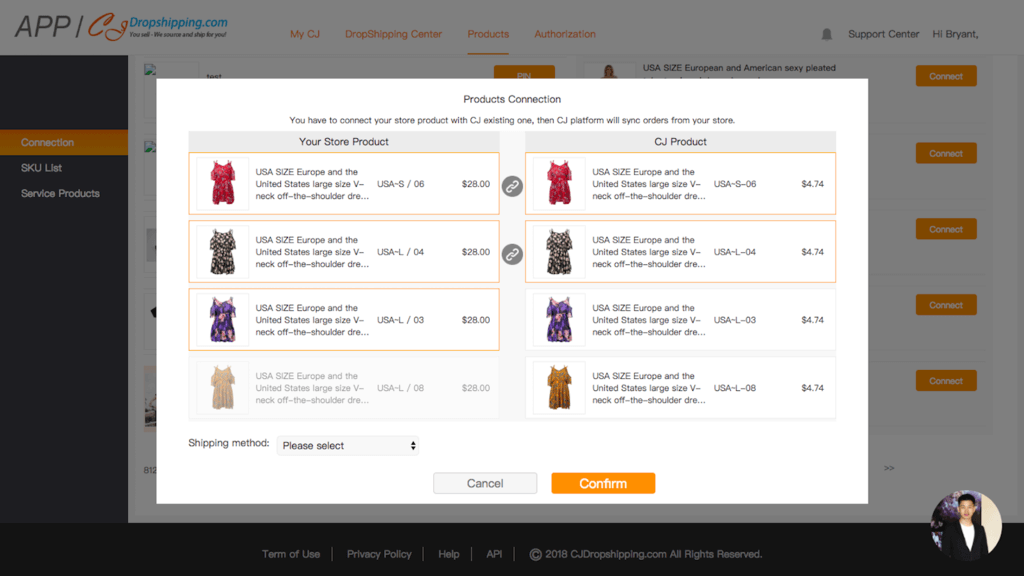 CJDropshipping claims to be one of the best dropshipping suppliers and fulfillment services from China thanks to thousands of available products from 1688 and Taobao with lower prices compared to AliExpress'. CJ allows you to request different product suppliers for them to review so your product price is always competitive. One outstanding feature of CJDropshipping service is that they hold inventory in their USA warehouse, and orders will be shipped directly from there to US customers.
Rating: 4.9 (1800+ reviews)
Outstanding features:
Connect Existing Products
Fulfill Orders Automatically
Bulk DropShipping Orders by EXCEL
Shipping Cost Calculation and Tracking
Price: Free to install. Additional charges may apply.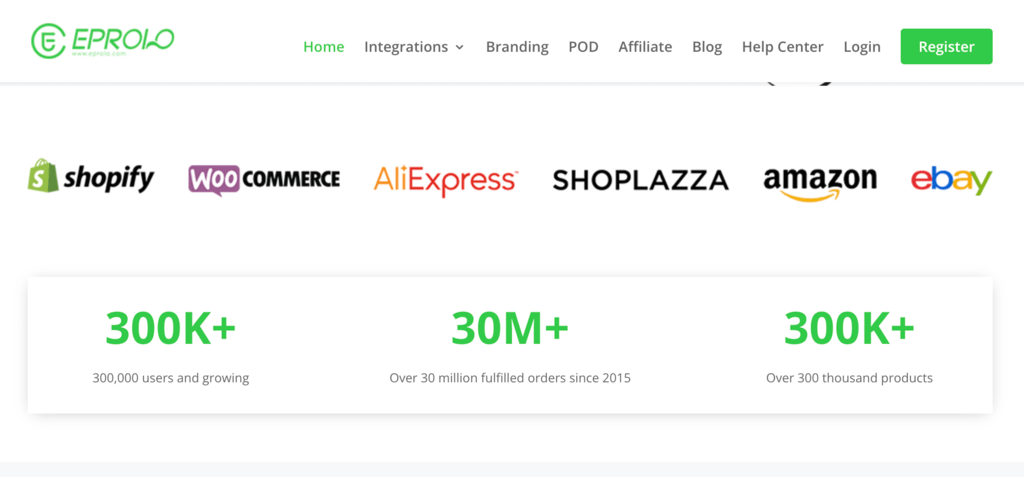 Since being founded in 2015, EPROLO has worked with thousands of dropshipping businesses to gain practical experience on how to avoid certain issues related to inventory and shipping. Different from other dropshipping services, EPROLO stores inventory at their warehouse. Therefore, all packages will include your brand logo printed on the shipping label and will be shipped directly to customers worldwide by EPROLO Express.
Rating: 4.8 (1000+ reviews)
Outstanding features:
Customize Packing & Branding
Unified Supply Management
One-Click Import Products
Inventory Management
Price: Free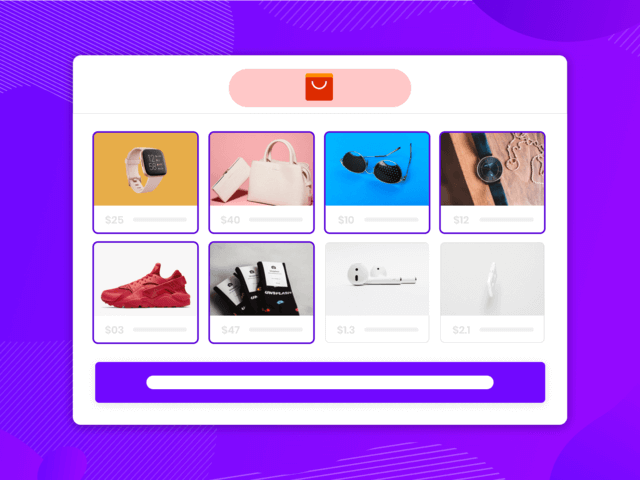 Ali Orders offers a smart solution to help you easily import products from AliExpress and automatically fulfill orders with simple clicks. This app includes a smart filter system to select matching products that you can import to your Shopify store, making your dropshipping business more efficient to scale faster and saving you time and effort to focus on marketing and customer support.
Rating: 4.5 (500+ reviews)
Outstanding features:
Merge multi-product into one
Automate AliExpress drop shipping fulfillment
Auto-update product price & stock
Auto-update shipment tracking
Price: 7 days trial. Premium: $19/month
Best Shopify dropshipping apps with US, EU and other suppliers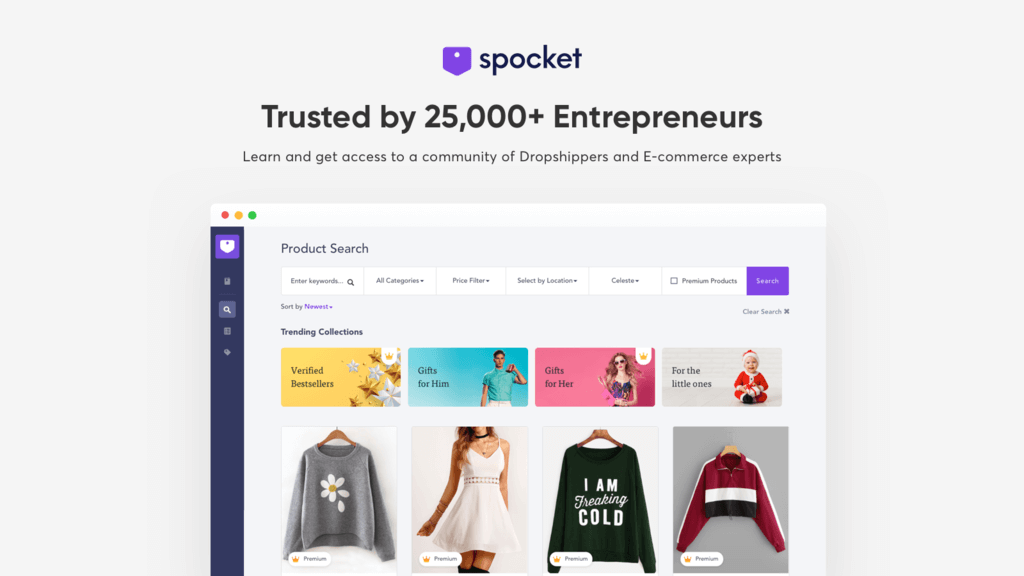 Spocket is one of the most trusted Shopify dropshipping apps and is used by more than 25000 entrepreneurs. With a huge range of US and European based products, Spocket guarantees to provide fast delivery with attractive pricing at your Shopify store, so that you can stand out in the dropshipping market. More than that, you can experience 24/7 customer support with 2 minutes average response time so you don't have to worry about any unsolved issues related to product stock or shipping time.
Rating: 4.6 (2500+ reviews)
Outstanding features:
Price: 14-day free trial
Free plan
Starter: $24/month
Pro: $49/month
Empire: $99/month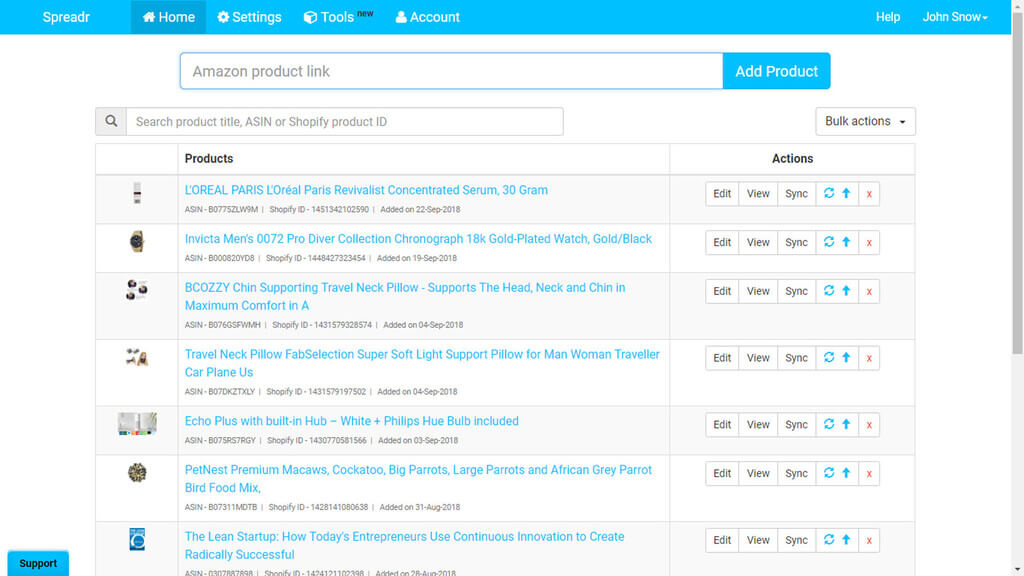 Spreadr App is amongst the best tool to find products from Amazon and import them to your Shopify store in a few clicks. As the number of Amazon products is countless, this app helps you add products that fit your business niche or grow new categories to attract different customer groups. Whenever your store gets a new order, Amazon will manage shipping, returns, inventory and customer support for you.
Rating: 4.8 (1200+ reviews)
Outstanding features:
Easy Product Import
Consistent Store UI
Currency Conversion
Auto Update Price & Availability Values
Price: 7-day free trial
Free Plan
Basic Plan: $5/month
Pro Plan: $10/month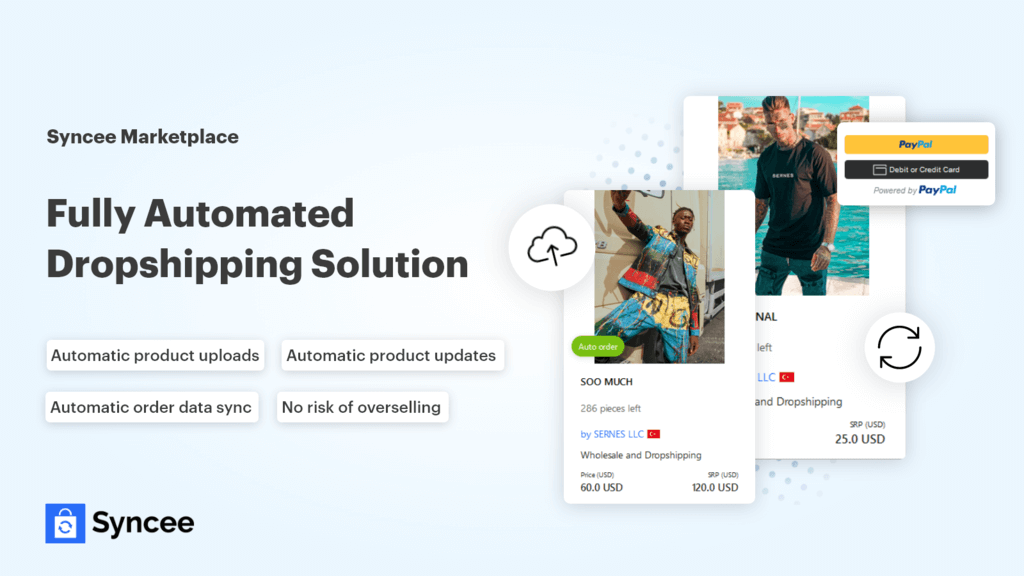 Syncee is a global B2B dropshipping platform focusing on delivering quality products from reliable US/CA/EU/UK/AU suppliers and more. If you choose to work with Syncee, you can upload products into your Shopify store from any supplier using DataFeed Manager or from Syncee Marketplace. There are more than 4 million high-profit products and reliable suppliers on Syncee Marketplace with globally fast shipping, making it an ideal pick if you have just started your new dropshipping business and are looking for products to sell.
Rating: 4.7 (680+ reviews)
Outstanding features:
Use a file to upload-update data automatically
Global & local suppliers with fast shipping
In-app direct retailer-supplier chat
Automated product data uploads & updates
Price:
Starter Plan: Free
Basic Plan: $29/month
Pro Plan: $79/month
Business Plan: $129/month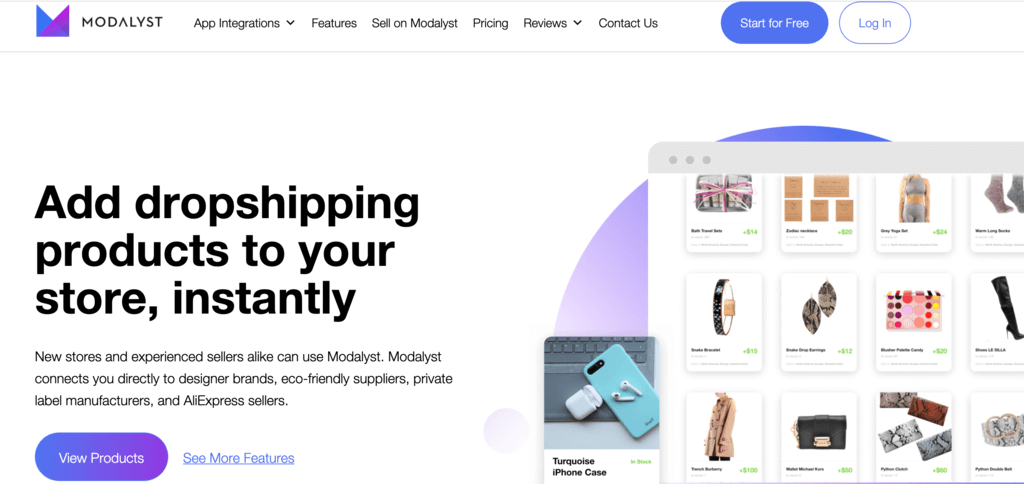 Modalyst is a quality USA dropship supplier and an official partner of AliExpress Dropshipping Program. Modalyst is proud to provide millions of dropship products from Modalyst Marketplace that you can easily add to your Shopify store and connect you with their handpicked suppliers to ensure high-quality products. They guarantee that any orders shipped to the US will take only 4 to 7 days, and you can send orders with customized packaging and branding with their Private Label.
Rating: 4.3 (650+ reviews)
Outstanding features:
Trendy Dropshipping Suppliers
Product Listing Customization
Automatic Orders Status Notifications
Profit Calculator
Price:
Hobby: Free
Startup: $35/month
Pro: $90/month

Automizely's main focus is to provide a one-stop dropshipping solution to the US and EU. Automizely Dropshipping App helps you to find thousands of products sourced from trusted dropshipping suppliers and present your own brand name on each delivered order. With one click only, dropship products will be imported to your Shopify store in bulk and go live in minutes. They also guarantee professional logistics providers for a fast and world-class delivery service to avoid an unsatisfied customer experience at your store.
Rating: 4.8 (600+ reviews)
Outstanding features:
1-Click Import to Shopify
Trackable Delivery
Dropshipping Order Management
Auto-Update Tracking Number
Price: Free to install. Additional charges may apply.
Conclusion
Whether you just start looking for trusted suppliers or you have already sold thousands of dropship products, it's always essential to find a good dropshipping Shopify app for your store. We hope that our comprehensive list with varied prices, characteristics and features can help you narrow your options to find the best match.
---