Thanks to the emergence of the Internet and eCommerce platforms, businesses today are no longer bounded by their geographic locations. Basically, a merchant can sell their products to customers from anywhere in the world.
Having more sellers from around the globe also means that customers now have more choices on their hands than ever. You can look for items in different categories, from household stuff, electronics to arts and digital products.
Online selling platforms are great places for businesses to publish their items since they can access a large customer base. Different platforms suit different types of business, so if you are a seller, which site is for you?
We'll be looking at some of the best platforms to sell online, and you may be able to pick out the one for you from this list.
What is an online selling platform?
An online selling platform is an eCommerce site which lets merchants create profiles and publish their products.
If you've done online shopping, high chance you've been on a few of these marketplaces. Amazon, eBay or Aliexpress are probably the first names that pop up in your mind when thinking of online selling platforms.
Yet they aren't the only options available. There are plenty of platforms that offer good deals for businesses to sell their products, besides these big players in the market.
Why should you sell on an eCommerce platform?
Business owners consider making their appearance on selling platforms for 3 main reasons:
Access large customer base
This is usually the first reason a business goes online on a marketplace. Platforms like Amazon, eBay, Rakuten see millions of active visitors every month. Amazon has an average of 3.6 billion visits per month!
Thus, products are exposed to more customers than they may do on Google Search or the retailer website. Many customers will go straight to look for their desired items on Amazon or similar sites without bothering to search on Google.
The process to start selling on online platforms is rather easy and takes a short time. You first need to be approved as a third-party seller on a platform, and then up you go. Upload your products and start selling online right away!
This is extremely useful for small sellers and start-ups, and they can scale up their business from here.
Benefit from established programs
Marketplaces attract and support third-party sellers with a handful of established programs in marketing, selling and fulfilling. Even if you're new to the online platform, these programs are designed so that you can easily navigate and make the most out of them.
With the support of these tools, a seller can maximize their opportunity to get their products to the right buyers, at the right time. Some of the popular programs include Amazon Advertising, eBay Promotion Manager and Google Shopping Actions.
Moreover, businesses can make use of programs such as Fulfillment by Amazon (FBA) and eBay Global Shipping so that their customers can have the products delivered in a shorter time. Basically, a seller will have a number of their items warehoused at an Amazon fulfillment center, and when it's sold, the items are packed and sent directly to customers, under the sellers' name.
The best platforms to sell online
Global marketplaces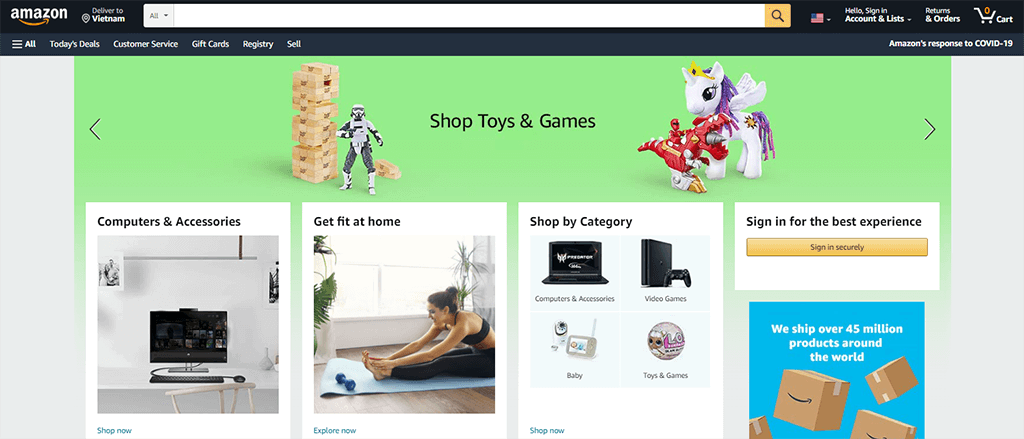 Amazon is among the top marketplaces, there's no doubt about it. Not only does it have a huge number of regular customers, but the platform also has about 100 million Prime users.
Selling on Amazon equals a great chance of being presented to its users. However, the marketplace is also a fierce environment. Therefore, your products should have competitive prices to attract customers and at the same time still make a profit.
Amazon's selling plans:
Individual: $0.99 per sale plus selling fees depends on each category. Best if you sell less than 40 items per month.
Professional: $39.99 a month, plus per-item selling fees and variable closing fees and referral fees.

eBay and Amazon are often compared when we discuss online selling platforms. eBay has been in the market since 1995, and you can find almost anything from the website. With eBay, you can tap into the global customer base of 168 million active buyers.
eBay's selling fees:
Insertion fees: charged per listing and per category
Final value fees: calculated as a percentage of the total amount of the sale (item price + shipping/handling charge).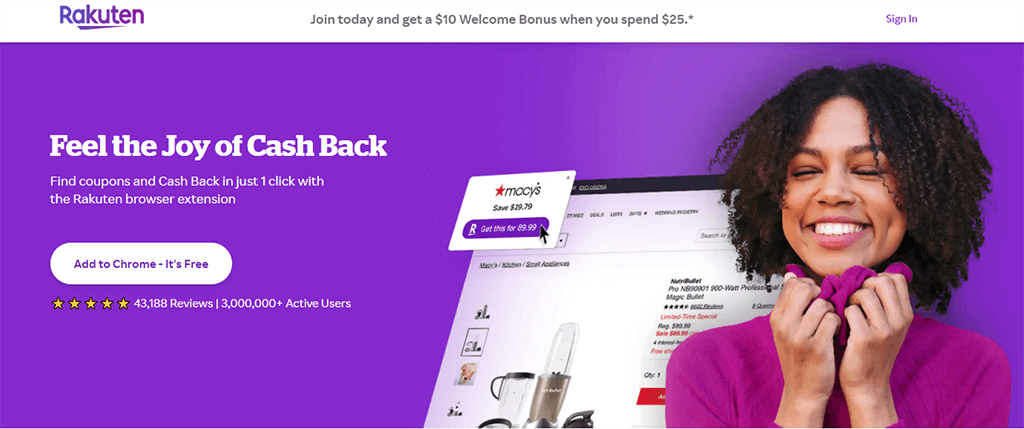 This marketplace comes from Japan, and its visits also come in a remarkable number – 799 million monthly. Its name may not be a familiar one, but you'll be surprised to learn that its average monthly visit number is only behind that of Amazon and eBay!
Similar to the other previous platforms, the products on Rakuten are very diverse, the categories range from clothing, books, sports to drugstore and travel.
You can get information about their cost and fees here.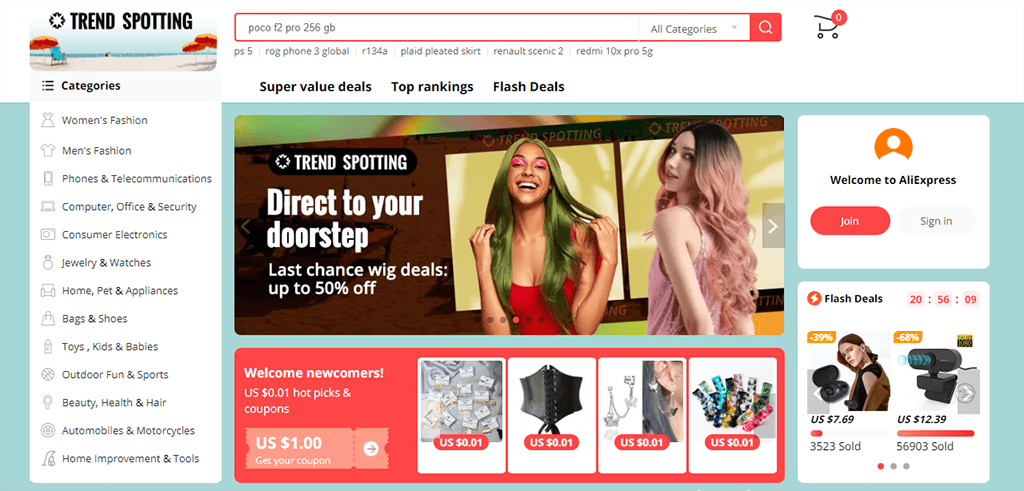 AliExpress is owned by Alibaba Group, China's largest retailer. It has over 630 million monthly visits. The majority of sellers are China-based but there are also merchants from other countries.
The platform takes between 5% and 8% of commission fees for each transaction, depending on your product category. Otherwise, there are no overhead or arrangement fees to sell on the platform.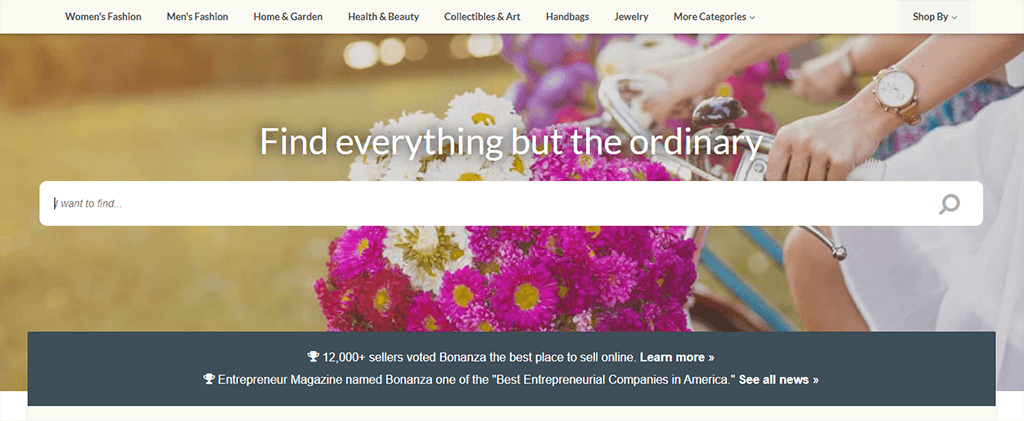 While being a relatively new name compared to eBay or Amazon, this Seattle-based platform is growing fast! Each month, Bonanza sees 3.86 million visits, according to SimilarWeb. Currently, over 50,000 sellers have joined Bonanza.
The platform is favorable for its relatively low fees, making it a good place for those who just start selling online. Bonanza fees are charged based on the Final Offer Value – the amount that the buyer paid to you for the item sold, plus any portion of the shipping fee that exceeds $10.
Country/region-focus marketplaces

Walmart is a well-known retailer in the US, and its online platform is also doing excellent. The marketplace has an average of 496 million visits per month.
Walmart's online platform has an extremely high barrier to enter, and that's considered a big difference between it and sites like Amazon and eBay. The retailer only accepts businesses with impeccable seller feedback to enter its marketplace.
Sellers pay a Referral Fee for each product sold on Walmart Marketplace. The Referral Fee is calculated as a percentage of the gross sales proceeds from the sale of each product. You can see the details here.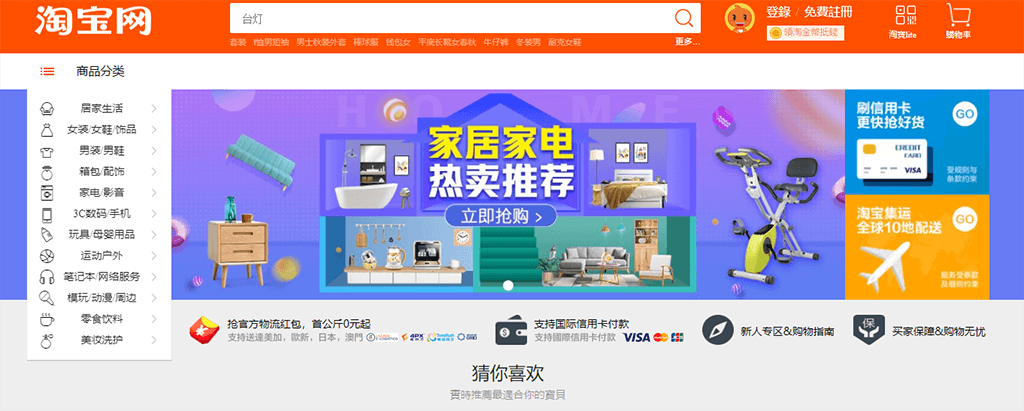 This is the most popular online retail website in China. And like AliExpress, it's too owned by the Alibaba Group.
Although Amazon and eBay are giant online marketplaces, they can't compare with Taobao in terms of GMV (gross merchandise value). Taobao's GMV was $526 billion in the 2020 fiscal year.
Taobao doesn't charge sellers commission fees. Instead, they monetize by charging advertisements.
For the Southeast Asian countries, Shopee is their most popular selling platform. It was first launched as a mobile-centric marketplace in Singapore in 2015 and has quickly expanded to other countries since then.
Besides Singapore, Shopee is now among the most visited marketplaces in Malaysia and Indonesia.
Shopee Mall sellers pay 3% to 5% commissions, while overseas sellers pay 5% to 6% commissions.
Local Marketplace sellers will be charged a lower commission fee of 0% to 2% from 1 June 2021 onwards.
Sell in specific product categories

The platform claims to be the "#1 marketplace for everything tech", so electronics, computers and parts, entertainment, smart home and gaming products. Newegg has about 36 million customers. If you're selling this type of product, Newegg would be the perfect option.
To best support sellers, the platform provides useful tools so that your product pages are informative, creative and are well presented to customers.
Newegg offers three pricing plans:
Non-elite: $0.49/item sold
Professional: $29.95/month
Enterprise: $99.95/month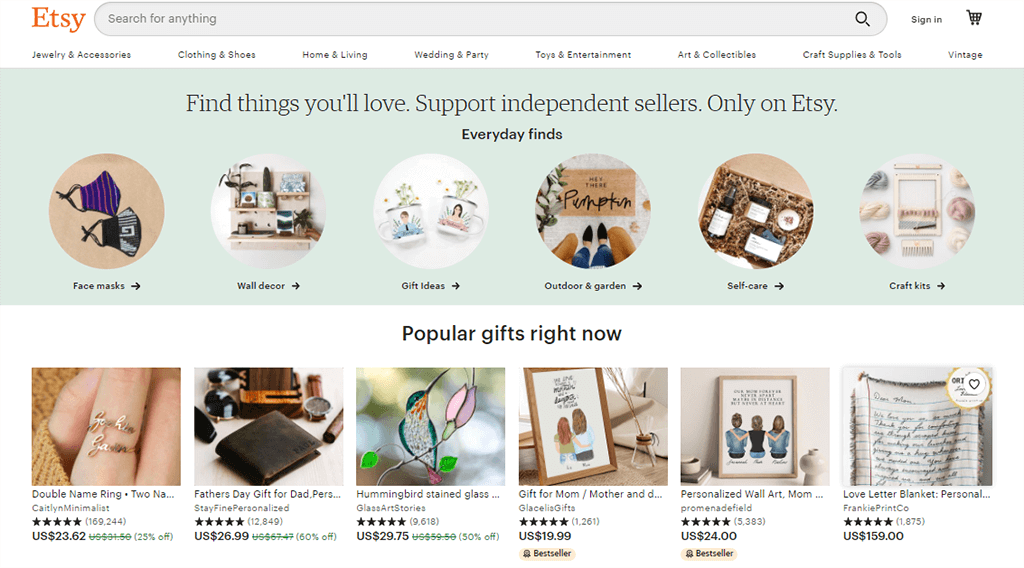 This is the go-to platform for customers that love handmade goods, art, collectibles, and antiques. There are nearly 40 million active users shopping on this site.
The products sold on Etsy must be unique, handmade or craft-related resources. If you're selling these special items, then Etsy is certainly what you're looking for.
Etsy charges a $0.20 listing fee for each product. The product stays in your shop for 4 months or until it's sold, whichever comes first. When you sell a product, there is a 5% transaction fee and 3% plus $0.25 processing fee.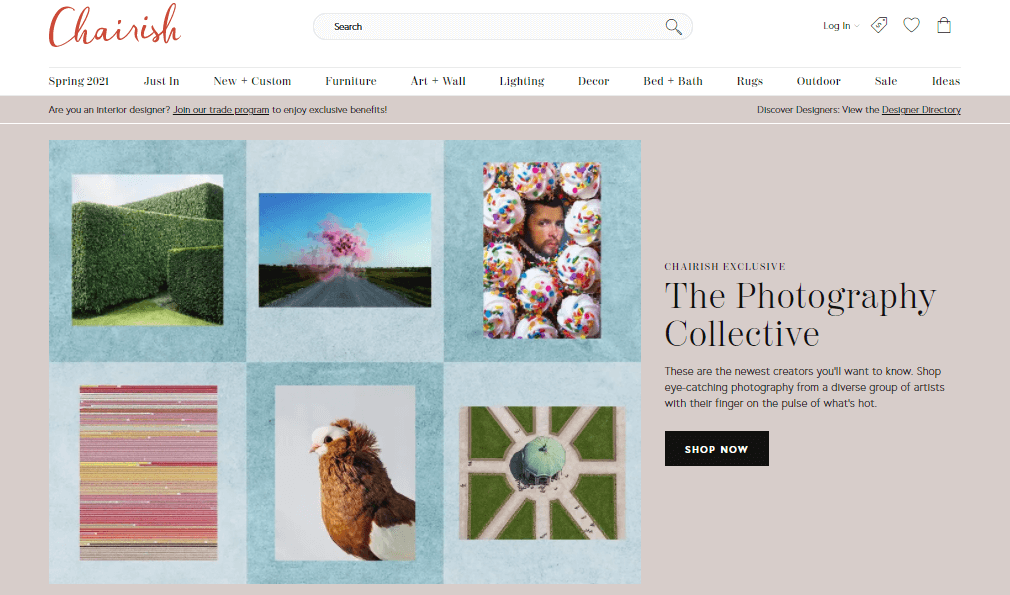 Looking where to sell furniture and home decor online? Chairish would be a brilliant choice for your business.
This marketplace upholds high standards on what's sold on their site. When you upload photos of your items, they'll be reviewed and made available for purchase if they meet the site's requirements. Another important aspect is that Chairish also takes care of shipping, so you're free from the trouble of shipping large pieces of furniture!
3 seller plans on Chairish are:
Consignor: commission rate is flat 30%
Professional: 20% base rate or flat 30%
Elite
Here is the detailed guide.
Sell locally

People can access this section directly from their Facebook to check what's on sale in their region. The products are also quite diverse, and customers can easily check item details. Moreover, Facebook works with popular marketplaces like Shopify to promote online merchant presence on this platform.
As long as businesses follow Facebook's guidelines, they can quickly put up their products on this marketplace. There are no listing fees applied!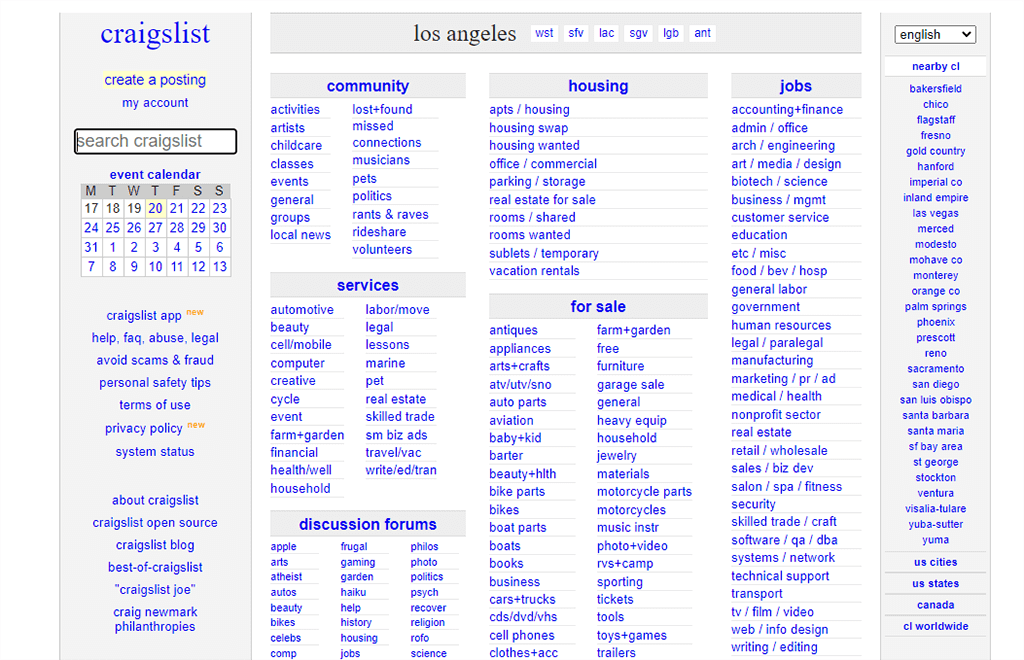 Originally developed as a platform to provide information on local happenings around the San Francisco Area, it's now a familiar online selling site for many individuals and businesses.
It's suitable for those selling locally and can deliver products on their own. Businesses don't have to pay any fees for listing on Craigslist.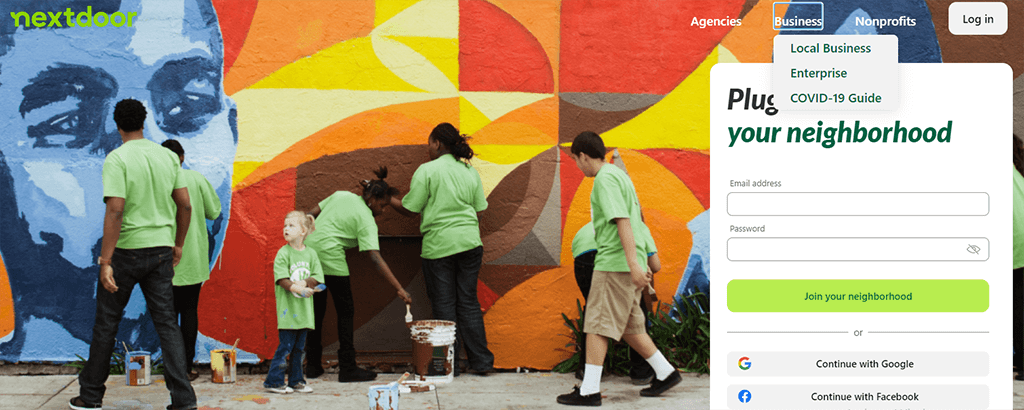 As its name suggests, you can sell products to those in your region. It's considered more reliable than Craiglist as sellers need to sign up for an account.
The platform doesn't charge any fee for listing or commission, but the matter of shipping is in your own hand. You'll need to deliver the items in person.
Sell on your own online store
Marketplaces are a good place to reach out to customers, but so does your own online store. While an online store requires more effort to set up, once you're done, you can control everything on the web.
You can build your online store on platforms like: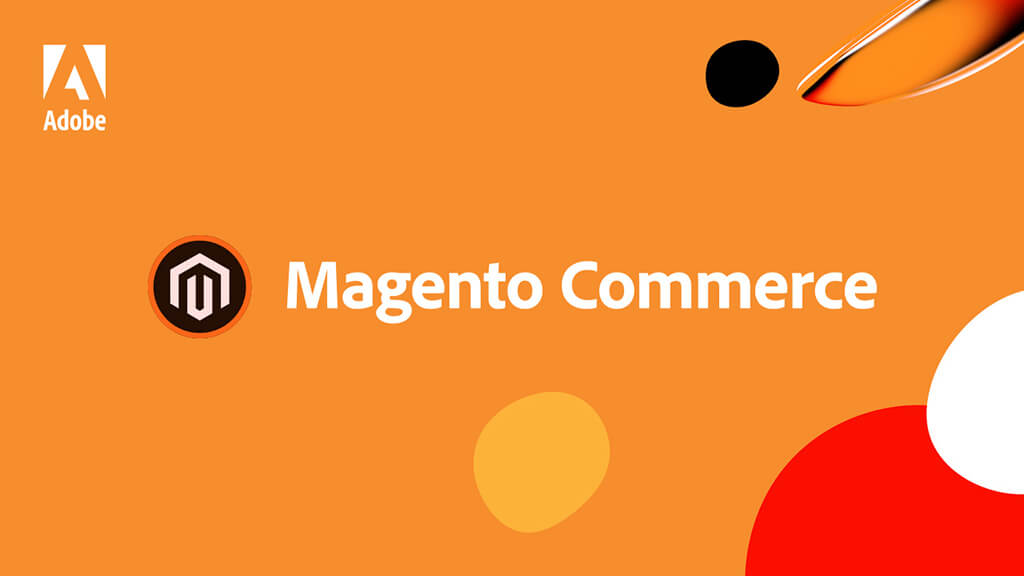 Magento is one of the best choices for an eCommerce platform, and many large enterprises have built their online store with Magento.
Setting up a Magento website requires some technical expertise, but the platform has done excellent in providing high customizability, flexibility and scaling. This is why brands like Bulgari, Nike, Samsung and Christian Louboutin opt for Magento.
Magento offers two pricing plans:
Magento Open Source: free to install and use. This version comes with basic essential features to support online business. You can optimize your store by adding third-party extensions.
Magento Commerce: enterprise edition. Businesses would pay for a quoted price, which starts from $22,000. This version offers more useful features so that enterprises can make the best out of their Magento stores.
If you need help with setting up your Magento store, don't hesitate to reach out to SimiCart team. SimiCart is the first solution for Magento to be listed by Google as a qualified agency to build optimized and mobile-friendly PWA storefronts. Your online store will be in good hands with us!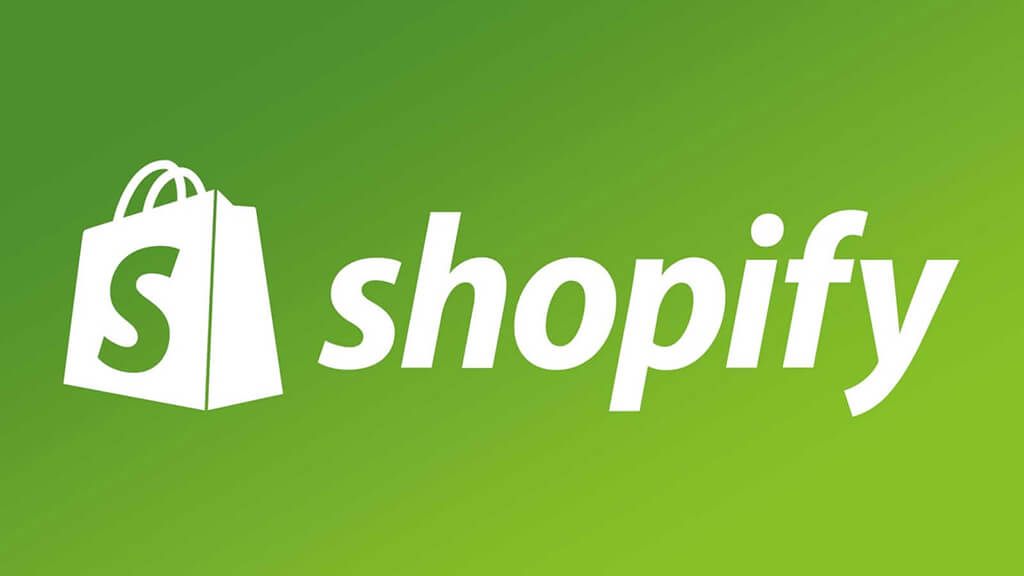 There are approx 2 million live websites run on Shopify as of 2021, according to Builtwith. It's reputed for being simple and quick to set up for eCommerce stores, with no coding knowledge required.
Shopify's websites are also easy to customize with drag-and-drop function, but there is a limit to how far you can customize the web design since it's not an open-source platform, unlike Magento.
Shopify doesn't offer a free version, only a 14-day free trial. Instead, it has different pricing tiers:
– Basic: $29/month
– Shopify: $79/month
– Advanced Shopify: $299/month
– Shopify Plus: $2000/month
Final thoughts
We understand the headache of deciding which marketplace should a business start with, as it can impact not only your sales but your reputation and customers. There are hundreds of selling platforms out there, but the above are our best picks. We hope that our list has provided useful information for you to recognize the most suitable marketplace for your business.
Online selling platforms give you access to a large customer base, but your own eCommerce store will offer you more freedom in selling, cutting out any listing or seller charges.