The mobile technology has experienced a dramatic development in recent years, and thousands of new inventions have been made and became popular. Since 2008, in the introduction of the iPhone 3G, a whole new trend was started to change the mobile world, called: mobile app stores. After 8 years of development, customers can find 2 most popular mobile app stores: Android Play Store and Apple App Store.
The article is our comparison to know whether Android Play Store and Apple App Store is the best mobile app store, based on three criteria: customizability, number and quality of apps, and ease of use.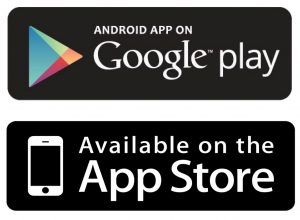 Customizability
The best thing we mention about Android app store is the diversity. Android is an open platform of Google and many phone companies are using Android for its products. There are many kinds of smartphones with different screen sizes, different processors, different configuration, so it is understandable that Android has highly customizable features. You do not like the default application by the manufacturer and want to replace it with a better app, so simple. You want to create their own applications and adjust the desired application, no problem. With Android, your phone must serve you.
Because Android is for everyone, there is always potential risks affair. The security of Android AppStore was judged inferior to App Store, so users have the possibility of being malicious attacked or download dangered software.
Unlike Android, Apple only produced three iOS devices: iPhone, iPad, iPod. Therefore, with a limited number of such products, Apple has synchronized the application on each device so applications operate smoothly and stable as possible. However, the downside of Apple's control is that App Store does not allow you change or customize the default applications. Whether you are not satisfied with Apple's app, there are no other options. Apple provides what they think is the best and you are required to use it.
The number and quality of apps
Android allows users to customize easily with little security barrier meant that their app store may have low-quality applications. There is an undeniable fact that many applications on Android are not good enough, some of them have poorly design and bad features. Another reason is that Android is running on so many devices with different size and configurations, so in some cases, the application is not optimal. A typical example is the Android tablet app, they are simply a bigger version of the smartphone app, so it cannot give the best experience on the large screen tablets.
The quality of iOS apps is rated higher than Android. Apple inspects and approves the application very carefully before allowing the application appears on the store, which helps eliminate poor quality applications.
You may notice that new apps always appear on Apple App Store first, and after that, Android Play Sore. The game FIFA 14 is updated to iOS before Android almost 1 year. The cause is due to the priorities of developing for iOS, who receive more money from Apple than Android. Because Apple has a few major product lines, the optimization of applications has become a lot easier. Main causes above help iOS application quality are better and create customer satisfaction, they can download a shopping app or newest game easily. Many people choose iOS instead of Android just because they want to experience the best latest version apps, something that Android should be trying more to keep up.
P/S: If you want to create a Magento Mobile App for Android or iOS, SimiCart will do it for you from A to Z and submit to the Google Store and App Store.
RELATED: 6 tips to take your mobile app to a new level »
Ease of use
Android gives you more options and exciting experience when using. All apps are arranged in each folder named: games, books, applications work, and also classified according to criteria such as: paid, free, most popular, thus helping customers to easily select the desired application. You can also easily search for your best application through Search engines.
Apple App Store possesses a beautiful and elegant interface compared to Play Store, the applications are also classified by tags: paid, not paid, most popular. In the friendly aspect, Apple App store is the best. In the other sides, a disadvantage of iOS is that you cannot classify and group the applications you use the most on your home screen, you only have a chance to put these applications on the same screen.
For developers, Android and iOS allow to design and publish apps to app stores in many different ways. For example, if you want to design a shopping application on the mobile device, SimiCart is a popular choice to create beautiful and efficient applications across the two platforms.
In conclusion, both Apple App store and Android App Store have individual advantages and disadvantages. Each customer can choose their best mobile app store due to the need, requirement and also the value that mobile app store provides.