Want to refine your Magento store, pick up more sales but don't know where to start? Don't worry, you're in the right place. We have hand-picked the best Magento extensions to boost sales for you to choose. From creating on-point promotions, opening a new sales channel, to getting some actionable analytics, we've got you covered.
Criteria to choose the best Magento extensions
There are more than 3,000 plugins in Magento Marketplace, and it's not easy to spot some ideal ones for your business at first sight. A criteria list will come in handy to find what you want easier.
So what are important factors when looking for the best Magento extensions?
Reliability: Adobe has a tier system for solution partners starting from community partners and topping with premium partners. Magento extension providers have to go through exams & show proof of customer satisfaction to climb to higher ranks. Therefore, their plugins should have great quality and serve the needs of Magento owners.
Social proof: Reviews for Magento extensions can be found on Magento Marketplace and review platforms like Trustpilot. These are a great source for you to judge their overall quality, their pros & cons.
Functionality: The best extensions must change your website for the better. In this guide, we have collected plugins with a wide range of functionalities that are proven to be helpful for eCommerce stores to drive sales.
Support: Since integrating a new extension means modifying the Magento backend, system errors might occur. Plus, taking advantage of Magento's open-source nature, you may want to further customize the extension and need some support. Thus, the best extensions should come with some levels of assistance (e.g. free installation, free updates, refund guarantee, free support for a time period.)
30+ best Magento extensions to drive sales instantly
Best Magento extensions to expand sales channel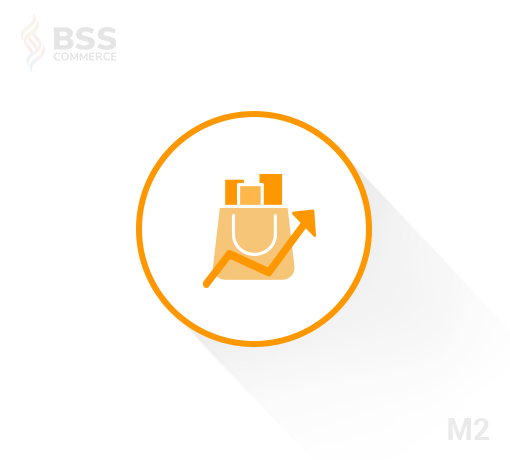 Sales Motivation extension for Magento 2 is a complete package of eleven helpful features which can help you increase sales in every way.
The package includes all the essential extensions you need to boost sales and make your store more unique. Specifically, you can catch your customer or create a sense of urgency with popups, push promotions, promotion bars, and product labels. Next, encourage customers to expand their shopping carts with frequently bought together, free shipping bar, and ajax add to cart.
The package also offers one-step checkout to optimize customer experience and the checkout process to avoid abandonment. Moreover, use Magento reward points to build a powerful reward and loyalty program.
Highlight features:
Draw customers' attention to sales, special deals, and promotions.
Encourage customers to make increasingly more purchases.
Increase client trust to boost the likelihood that they will make a transaction.
Improve checkout speed to prevent cart abandonment.
Increase consumer loyalty and build a strong connection with your store.
Pricing: $680.00/ one time
Free Installation
Free Lifetime Update
Free 1-Year Support
30-Day Money Back
Google Shopping is a great place to showcase your products to Google users without paying any extra fees. The plugin assists you in seamlessly synchronizing your Magento inventories with Google Shopping within a few clicks. This way, you will not have to waste lots of time copying & pasting product data from your store to Google.
Highlight features:
Automatically synchronize product data
Schedule syncing time or do it right away
Map your store's categories with Google categories
Use your Magento's attribute fields for your Google product fields
Create various product feeds compliant with Google requirements, which can be used to run Google ads campaigns
Add UTM parameters to track the ads performance of Google Shopping campaigns.
Get informed about your product status
Pricing:
Open Source: $129/one time
Commerce: $299/ one time
Installation: $50
Free 6-month support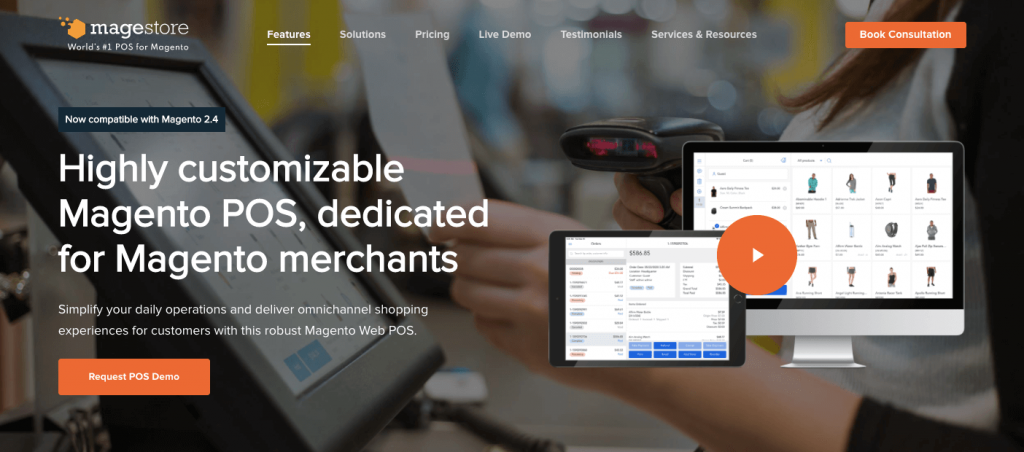 If you are running online and offline stores at the same time, it's essential to run a POS system. A POS system (point of sales) unifies products & sales data from all stores & inventories to maintain a smooth business operation.
This plugin is one of the most comprehensive POS systems for Magento, which empowers you to sell in person and online with confidence.
Highlight features:
Sync data between Magento sites, inventories & brick-and-mortar stores in real-time
Compatible with many other Magento plugins
Offline mode enabled to proceed transactions in poor network conditions
Apply website's promotion offers, gift cards, store credits & reward points program to physical store's checkout counters.
Accept various payment methods: store credits, cards, cheques, cash
Accept partial payment
Backorder
Pricing: Custom
Free installation
12-month warranty
12-month money-back guarantee
>> Other POS options for Magento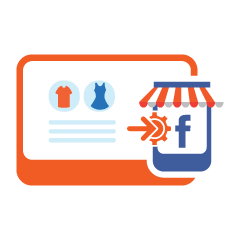 As social commerce is blooming, investing your time in a Facebook Shop may give you a big chance to pick up sales. This plugin helps you smoothly integrate your store with your Facebook Shop & sync product data automatically.
Highlight features:
Sync all products data from your store to Facebook Shop including updates to product names, descriptions, etc
Select specific product collections to sync to Facebook
Redirect customers to Magento site to make payments
Generate your Facebook product feeds by uploading a CSV file or using cron job.
Schedule your upgrade weekly or daily
Pricing:
License: $99/ one time
Installation: $49
45-day money-back guarantee
Free 3-month support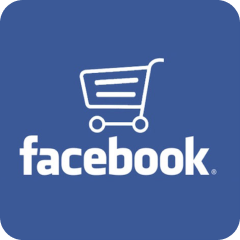 This is an official plugin by Facebook for Magento users. With this whole package, you can expand your sales channel to Facebook and Instagram easily, as well as take advantage of other prominent Facebook tools like dynamic ads.
Highlight features:
Import product information singularly or in bulk.
Add country & language information
Add catalogs & subcategories
Create a Facebook Shop & an Instagram Shop at the same time. Unify data between the two platforms.
Add Shopping tags to your Instagram photos to redirect customers to the website.
Get your Instagram Shop found on Instagram's "Explore" section.
Pricing: Free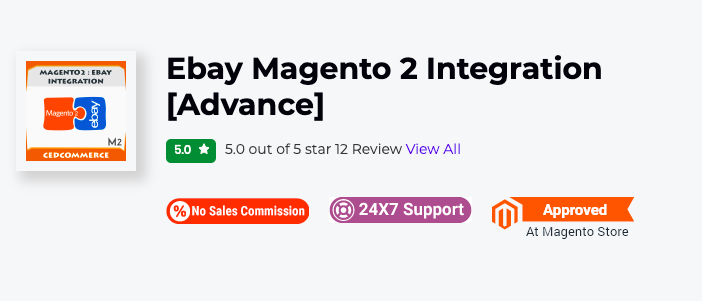 eBay is one of the most popular marketplaces in the world with over 19 million sellers. If Amazon's fierce competitions & category restrictions prevent your business from growing, then eBay can be a great substitution. This extension by CedCommerce syncs every essential data to your eBay website & lets you manage every eBay sale on your Magento backends.
Highlight features:
Real-time inventory synchronization. Product information is updated after it is bought in either the Magento store or eBay.
Receive and create eBay orders on your Magento backend
Group products into different attribute profiles to map with eBay's attributes easily
Map various Magento's product categories to one eBay category
Pricing:
Open Source $299/ year
Commerce on-premise: $499/ year
Commerce Cloud: $699/ year
24/7 Support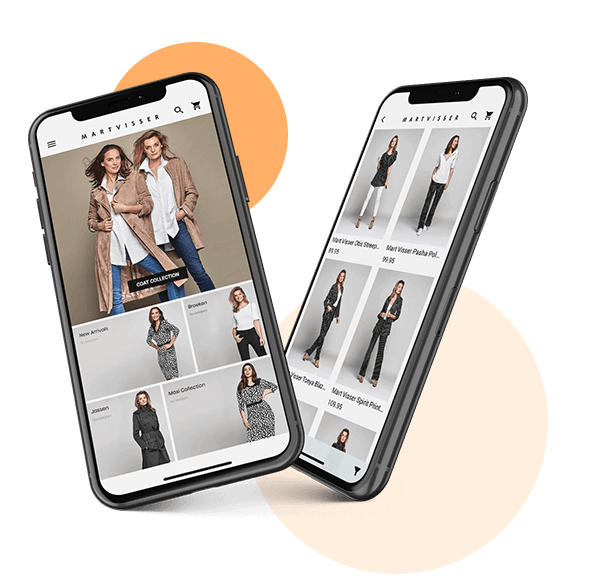 A good Magento website may not be enough to keep a close relationship with your customers. As more people enjoy mobile shopping for its convenience, merchants are taking action to improve their mobile buying journeys. This plugin helps you build native apps that drive mobile sales and bring back customers.
Highlight features:
3 time-tested homepage layout styles
App publish on iOS & Android
Multi-language, multi-currency, multi-store view, right-to-left languages
Deep link & push notifications
Product sorting & filtering, product image gallery, product grid/list view
Various payment methods: Bank Transfer, COD, Paypal Express, Braintree & other offline payments
Magento's default shipping options: Flat Rate, Free Shipping, Table Rates, In-store Delivery, UPS, USPS, FedEx, DHL
Choose between a native-like checkout flow and a web-like one.
Pricing:
Open Source: $299/one time
3-month free support
Free Installation & App Publish
Best Magento extensions for ads & email marketing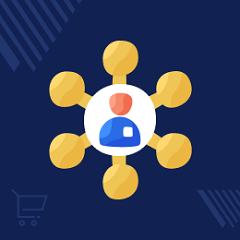 Affiliate marketing is when people promote your products in their blogs and earn rewards for visits and purchases. Having popular bloggers and shopping gurus talk about your products is one of the best ways to raise product awareness and establish trust.
This plugin for affiliate marketing lets you manage your affiliate marketers, their performance, and rewards without friction.
Highlight features:
Enable and disable affiliate registration
Configure affiliate marketer's commission rates
Grant rewards for clicks and order
Proceed affiliate payments
Set affiliate payment method
Create commission fees based on product categories
Create banners for affiliates to put in their blogs
Affiliate account
Pricing:
Open Source: $99/one time
Commerce: $198/ one time
Free 3-month support
>> Other affiliate extensions for Magento 2
Emails remain a main means of communication and everyone has at least an email box. Therefore, many sellers seize email marketing as a potential channel to increase sales.
Being a top email marketing software company, Klaviyo offers Magento users a powerful feature set to foster customer relationships via emails. Notably, it comes with robust tools for segmentation and data analysis to make well-informed email campaigns.
Highlight features:
Seamless integrations with Facebook, Yotpo, and more to acquire data & reach customers.
Data-based customer segmentation
Drag-and-drop templates to build email, newsletter, popups & more
Build email campaign presets for welcome, abandoned cart emails, etc
Track most important metrics such as sales, average order values and open-rate
Email A/B testing
Responsive email templates
Pricing:
Free for the first 250 contacts & 500 emails
Price increases as your email contacts increase: 20$/month for 500 contacts, $30/month for 1,000 contacts, and so on. You can calculate the pricing for your business here.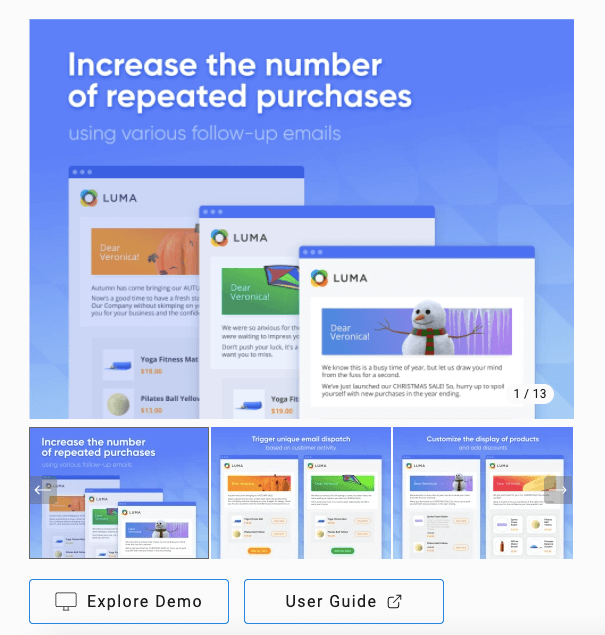 If a full-scale email marketing solution is not affordable for your business, you can opt for a simpler strategy: follow-up email. This module uses data gathered from your orders, wishlist, newsletter, and customers' birthday then sends highly-targeted emails. Think birthday discounts and wishlist-based deals.
Highlight feature:
Send notifications emails when a wishlist is created, an item in the list is on sale, an item in the list is back in stock, or when the wishlist is shared.
Send notifications emails when any order status is achieved (e.g. delivery completion, invoice sent, order canceled)
Create coupon rules to send attractive offers
Schedule campaign
Pre-made email templates
Statistics to keep track of your performance.
Pricing:
Open Source: $299/ first year, $185 for the following year.
Commerce: $599/ first year, $365 for the following year.
Free 12-month updates & support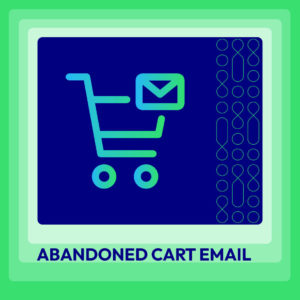 Two out of every three buyers leave online stores before making any payments. To encourage them to continue, eCommerce marketers often send reminder emails featuring their customers' in-cart products.
This tool provides everything you need to combat abandoned carts & earn more customers.
Highlight features:
Configure sending time, sender's email, email templates, coupon options, and more
Integrate with Google Analytics to track if your abandoned cart campaigns work
Manage all email campaigns in one dashboard
Automatically generate coupons
Detailed cart, buyer, campaign reports
Send emails with personalized names, personalized coupons, and more
Pricing:
Open Source: $79/one time
Commerce: $279/ one time
Free Installation
90-day money-back guarantee
Best Magento extensions for on-page promotion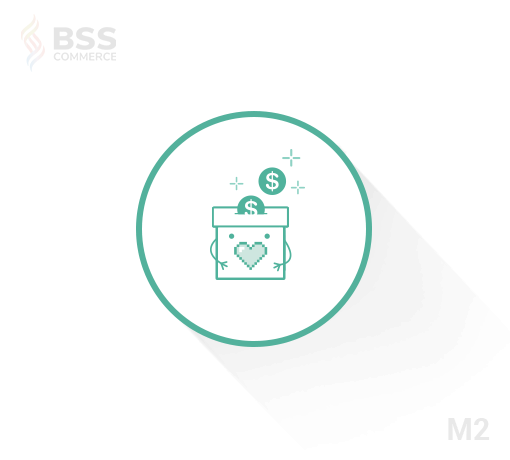 Reward points is a great way to turn customers into loyal brand advocates for better reputations & more sales. This module rewards points for customers on various occasions, thus, motivates them to make further orders. Moreover, not letting money slip away, store owners can instead use points for refunds.
Highlight features:
Use points for orders, review submission, new account creation and more
Let buyers purchase with reward points
Use points to refund
Let customers manage the balance of their reward points easily
Manually manage customers' rewards points in the admin dashboard
Send notification emails whenever reward points are about to expire.
Restful API & GraphQL API support
Pricing:
$199/one time
Free 1-year support
30-day money-back guarantee
Free installation
>> Other reward plugins for Magento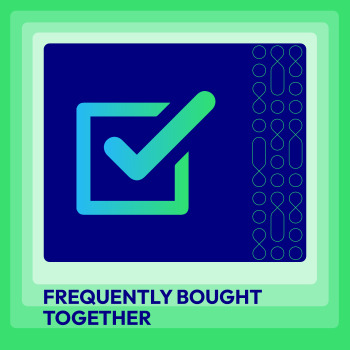 Product recommendation is one of the top practices to increase average order value. (We're not just saying it, it's proven by Amazon). This Frequently Bought Together add-on brings Magento's product recommendation to a premium level.
Highlight features:
Responsive design & PWA-ready
Display name, prices, descriptions for recommended products
Calculate the total prices of currently-viewed products and recommended products
Add custom options for recommended products
Set limits to the number of recommended products shown
Pricing:
Open Source: $149/ first year
Commerce: $349/ first year
Free installation
90-day money-back guarantee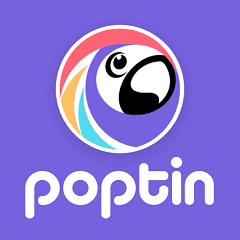 Popups can initially catch readers' attention, thus, are ideal to show highlighted information such as seasonal deals and newsletter invitations. In fact, many eCommerce companies often display popups when their users intend to exit their pages, with the hopes that attractive offers can save them customers.
This extension lets you create stunning popups easily to reduce cart abandonment, grow email leads & drive conversions.
Highlight features:
Drag-and-drop to create popups, contact forms & more
Templates for various purposes from popups, countdown popups, to social widgets.
Responsive popups
Popups performance analysis
Advanced popup triggers: exit-intent, time-delay, scrolling, etc
Flexible targeting options: by countries, dates, times & web pages
Differentiate old, new & converted visitors
Set up displaying frequencies
Pricing:
Free
Basic: $25/month
Pro: $59/month
Agency: $119/month

Showing whenever an order is made right on your Magento website is like killing two birds with one stone: create a sense of FOMO (fear of missing out) & build up trust simultaneously.
This plugin gives you much flexibility to display FOMO popups to increase urgency, reliability and conversions.
Highlight features:
Run multiple FOMO campaigns at the same time. Set up campaigns' priorities.
40+ templates to customize
Choose to show social proof as popups or HTML texts
Set up when FOMO popups appear & disappear, how long they will appear & their positions
Choose products, categories, and pages to use popups
Product popularity popups to show how many times an item is viewed.
Limit the number of product pages to collect data from and apply popups to
Pricing:
License: $149/ one time
60-day money-back program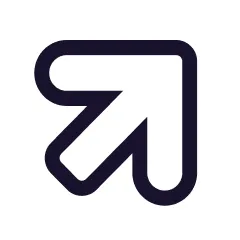 When it comes to marketing, everybody agrees that content is king. Nosto offers a full suite of features to track behaviors, set up campaigns, create content and analyze marketing personalization. As a result, your eCommerce store can deliver better content to your targeted audiences.
Highlight features:
Intuitive user interface
Advanced product recommendations that are based on past purchases
Create rules to showcase product bundles in product detail pages automatically
Show category's product lists specialized for each group of visitors
Deliver specific page content to each different audience
Analytic tool & A/B testing
Combine a wide range of factors from category affinity, brand affinity to lifecycle stage to segment customers.
Popups & personalized emails
Integrated with popular tools for Magento such as Yotpo, Klaviyo, MailChimp, and more.
Pricing:
Incubator plan (for starters): $99/month
Other pricing options are upon request.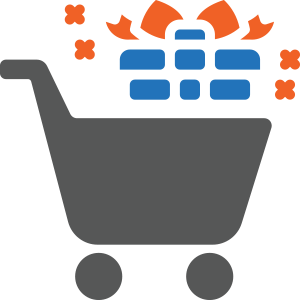 Everybody loves receiving gifts. With this plugin, you can use free gifts to bring more joy to your customers, which can then drive more impulsive purchases and boost average order values.
Highlight features:
Display promo items on the category pages, product pages & checkout page
Offer gift choices for customers
Set up "Spend X get Y" & "Buy X get Y" rules to motivate customers to buy more
Campaign analytics
Manage the frequency & location of the gift popups
Support 4 Magento's product types (i.e simple, virtual, downloadable & configurable products).
Pricing:
Open-source: $239/one time
Commerce: $407/one time
30-day free support and upgrade
Support & upgrade subscription: $23.99/month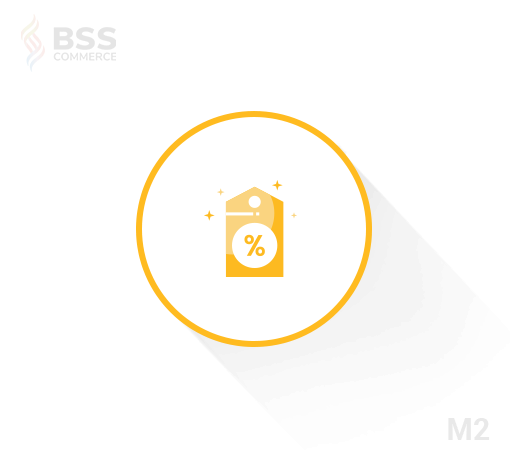 A vivid product label initially grasps customers' attention to the products you want to highlight, thus, triggers buying actions. This is a simple way to put emphasis on your best deals, popular products, low-stock items, and more.
This plugin is everything you need to use attractive product labels in your Magento store.
Highlight features:
Upload custom labels
Position your labels by dragging and dropping
Display multiple labels on one item
Select to display labels to specific customer segments & store views
Apply labels in bulk
Set time ranges for labels
Pricing:
Open Source: $119 /one time
Commerce: $269/one time
Free 1-year support
30-day money-back guarantee
Free installation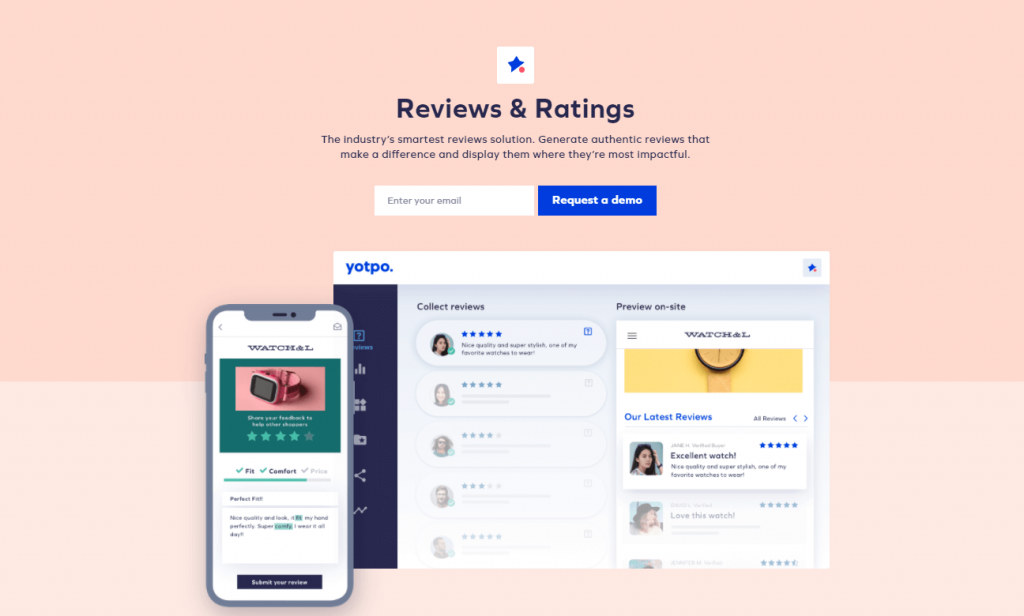 If there's any way for a new brand to build trust and pick up sales quickly, it's collecting product reviews. Being a popular eCommerce platform for product reviews & ratings, Yotpo is a close partner with Magento, so the integration process can be done without any effort.
Highlight features:
Collect reviews via Email, SMS
Smartly request video/photo, add review prompts & ask check-box questions to encourage buyers to write quality reviews.
Enable review filters so buyers can find the right content for them
Search reviews by ratings
Show best reviews on the checkout page and other touchpoints to combat the cart abandonment issue & drive conversions
Show reviews on Google and Facebook
Show questions & feedback in Community Q&A
Pricing:
Free
Growth: $15/month
Prime: $119/month
Premium and Enterprise: upon requests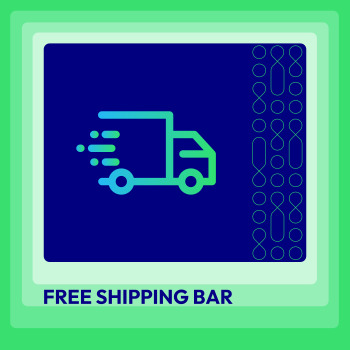 Customers nowadays are so accustomed to getting freeship that in many cases, they will stop purchasing if there is a shipping fee. On the other hand, a tempting "Spend more to get freeship" offer can help store owners increase the average order value magically.
This simple tool lets you take advantage of this tactic and upsell immediately.
Feature highlight:
Show free-delivery offer based on current cart total
Customize the shipping bar design flexibly
Choose when & where to show the free shipping bar
Rest API ready
Ready-made templates
Google font support
Add links to the freeship bar
Pricing:
$99/month
60-day money-back guarantee
365-day support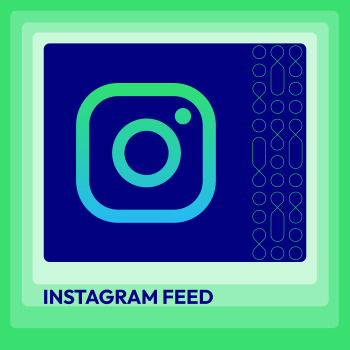 With this free plugin, you can apply Instagram feeds to your online store. The trendy and modern look of the feed makes blocks more eye-catching, which can increase engagement.
Highlight features
Embed Instagram feeds on any web pages
Choose display layouts & modify descriptions
Choose to display the feeds as web layouts or popups
Curate Instagram images manually
Restful API & GraphQL API support
Pricing:
Best Magento extensions for website performance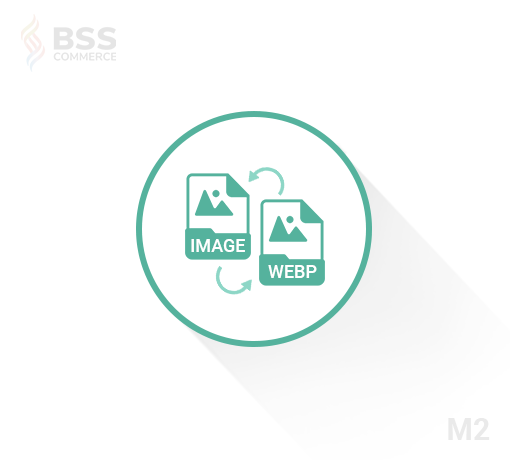 WebP provides improved lossless and lossy compression and lightening website graphics to enhance the functionality of the store website.
Fortunately, converting webp images is now quicker and easier than ever thanks to the Magento 2 convert images to webp plugin. With just one easy adjustment, every picture on your Magento 2 site will be converted to webp, eliminating the need for manual format changes.
Highlight features:
Automatically convert photos in the jpg, png, and jpeg formats to webp to improve the website's loading and display times.
Select the locations you want to convert: All, Home Page, CMS Page, Category Page, and Product Page.
Automate every media upload, reduce conversion time, and produce better-looking photographs.
Synchronize with any browser and Safari 14.1 and up.
Pricing: $59.00
Free Installation
Free Lifetime Update
Free 1-Year Support
30-Day Money Back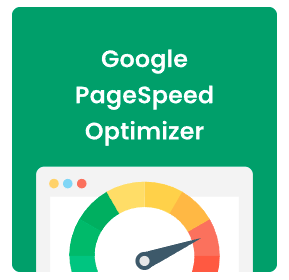 Google PageSpeed is an excellent tool to measure speed & suggest changes for improvements. However, lots of Magento store owners struggle to make these changes due to Magento's high technical requirements. Offering a full package of common speed optimization tools, this extension eases the problem and creates fast web pages.
Highlight features:
Lazy-load images
Reduce the number of Javascript, CSS, and HTML files and their sizes
Move JS & CSS content from header to footer to increase page rendering speed.
Optimize JPEG, GIF and PNG photos. Automatically convert photos to Webp.
Pagespeed monitoring tool
Use Command Line Interface (CLI) to easily carry out common optimization tasks.
Pricing:
Open Source: $159/year
Commerce: $418/year
Free 1-year support & updates
30-day money-back guarantee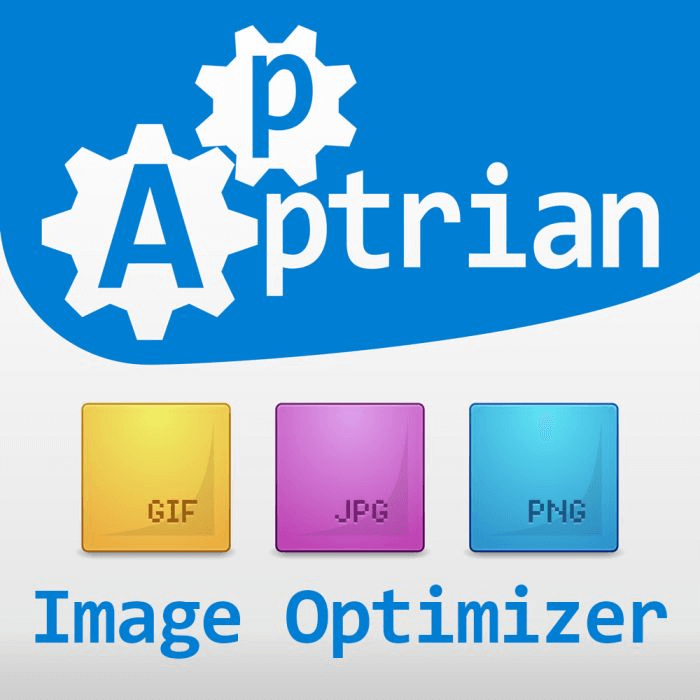 Reducing image sizes is the first step to take to maintain lightweight, speedy and SEO-friendly stores, and nothing is better than a free tool to save you from doing this manual task.
Highlight feature:
Reduce file sizes in bulk
Scan for images from a specific URL path
Quickly scan and reindex photos
Optimization options for GIF, JPEG and PNG
Pricing:
License: Free
Installation (only for Commerce using on-premise): $99.99
Support (for Commerce only): from $99.99 to $199.99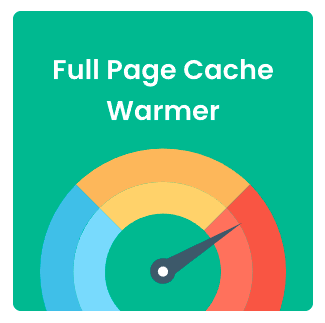 A cache stores your web files (images, HTML, CSS and Javascript) during your users' first visit so these web pages can load faster next time. If your web pages are in the cache, your site will load in no time.
To optimize speed, this plugin automatically warms up the cache whenever it's cleared up and adds pages to it.
Highlight features:
Support all major types of pages and various cache types such as Varnish Cache, default File Cache & Redis Cache.
Able to save page elements that the default Magento can't
Set priority and flexible rules for the warming up process.
Refresh cache automatically
Caching performance templates catered for different websites
Cache efficiency report
Pricing
Open Source: $149/one time
Commerce: $348/one time
Free installation
Free 1-year update & support
30-day money-back guarantee
Best Magento extensions to streamline buying experiences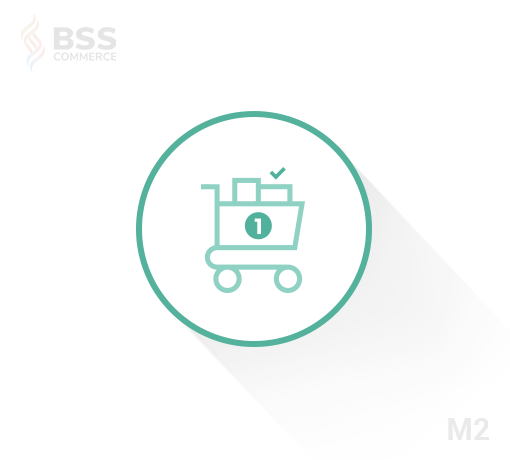 Magento 2 One Page Checkout streamlines the checkout procedure by combining all three phases onto a single page. It's a feature that will significantly improve the checkout process.
By cutting the checkout process in half, Magento 2 One Step Checkout will enable you to increase conversion rates to a record high. Encourage clients to complete their orders by keeping them focused on your checkout page.
Highlight features:
Lightning-fast setup with limitless customizability.
Multiple addresses and automated GeoIP recognition for elastic checkout.
Fully prepared for GraphQL and RESTful APIs.
Plug-and-Play functionality
Popular payment options are supported, and highlight themes come with free support.
Sticky messages and a header at the top of the page for easier checkout.
Compatible with Hyva theme.
Pricing: $99.00
Free Installation
Free Lifetime Update
Free 1-Year Support
30-Day Money Back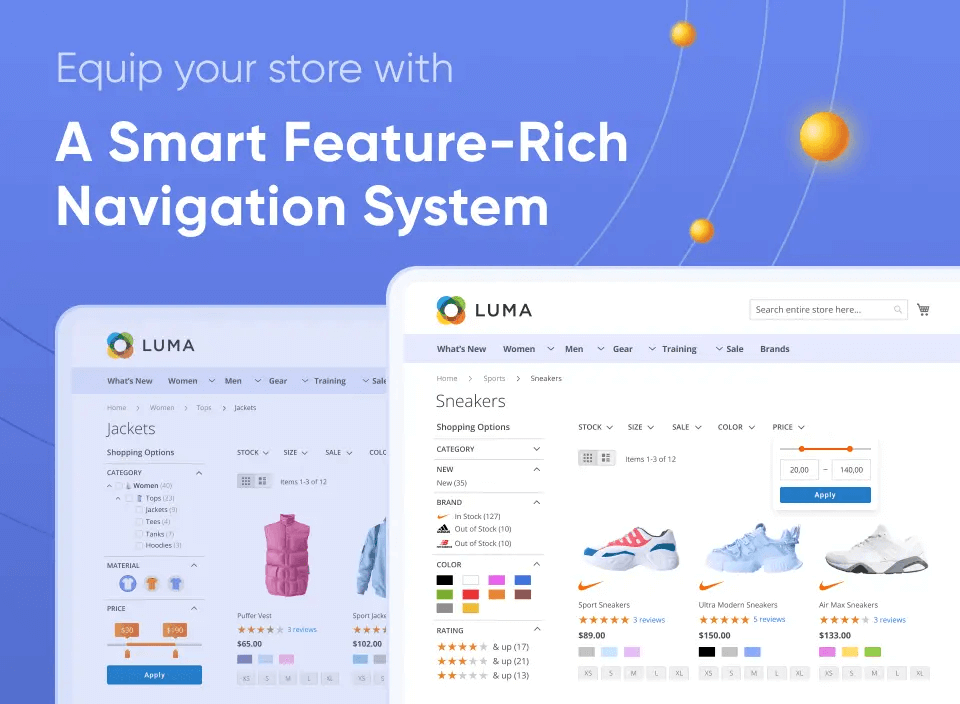 For a Magento store with many SKUs and complicated product variations, it can be difficult for visitors to find something they need. This smart layer navigation plugin makes search & filtering products easy and effective, so customers can engage further in their buying journey.
Feature highlights:
A wide range of display modes: labels, images, text swatches, images, and labels.
Set up vertical and horizontal navigation freely
Tick multiple box options for one filter
Search for attributes directly
Attribute mapping
Various ways of brand listing. E.g. custom pages, brand sliders, brand logo on a product page.
Add subcategories to filtering options & choose how to display them
Customizable URL for SEO purposes
Pricing:
Open Source: $349/first year, then $215/year
Commerce: $649/first year, then $395/year
Free 12-month update & support
Many first-time visitors turn to mega menus as a guide to explore brands' products. This add-on lets you customize your mega menu's look and feel for better navigation and user experience.
Highlight features:
Vertical and horizontal, full & half-width mega menus
Add products, social media icons, external links, contact forms to the mega menu
Mobile-responsive
Flexibly adjust column settings with many ways to display content
Add a link to show "all categories"
Display 4 level of categories and subcategories
Show a category's image and content when it is hovered
Pricing:
Open Source: $69/one time
Commerce: $99/one time
Free 90-day support
Free 25-day refund policy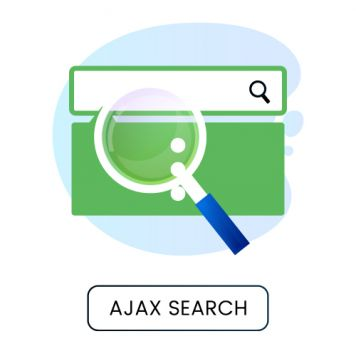 Leveraging search experience is a great way to create an enjoyable shopping journey that not many people think of. This plugin helps customers find their desired products in the shortest time for better user satisfaction and more conversion opportunities.
Highlight features:
Voice search
Auto-completion for search
View search results with images while typing
Choose products' orders and details to show in the search results
Customize the search box's design to fit your brands
Configure the minimum of character required before results are shown under the search bar
Many languages supported
Pricing:
Open Source: $99/one time
Commerce: $199/one time
Installation: $50
Free 6-month support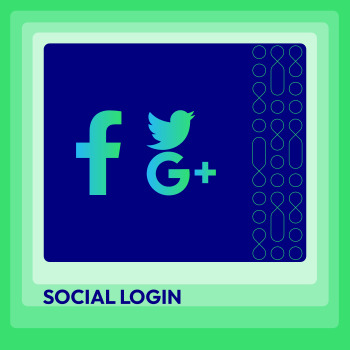 The lengthy account registration process can be why your customers give up buying, especially when their excitement is reduced to none. Enabling quick login via social networks is an effective solution: more convenience for shoppers, more sign-ups for sellers.
Highlight features:
Log in from various social accounts: Facebook, FourSquare, GitHub, Google, Instagram, LinkedIn, etc.
Customize login popups
Rest API & GraphQL
Customers can edit their information in their account dashboard
Pricing:
Standard: Free for the first year
Professional: $99/first year
60-day money-back guarantee
365-day support (for paid plans only)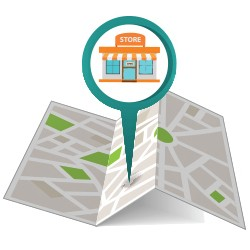 If you have established some physical stores already, providing abundant information about these stores on online channels is the first step to embrace omnichannel sales.
This extension helps your customers conveniently search for physical stores and their information, as well as enables a quicker store pickup experience.
Highlight features:
Search nearby brick-and-mortar stores by zip code, city/stage, or within radius easily
Fill in all necessary store information such as name, domain, social pages, holiday & time schedule
Map and satellite view modes
Mobile responsive & SEO-friendly
Import unlimited photos for each store
Easily filter to find stores easily. E.g. find stores with an ATM or a parking space.
Display available pickup stores on product detail pages
Pricing:
Open-Source: $149/one time
Commerce: $299/one time
Installation: $49
45-day money back guarantee
90-day free support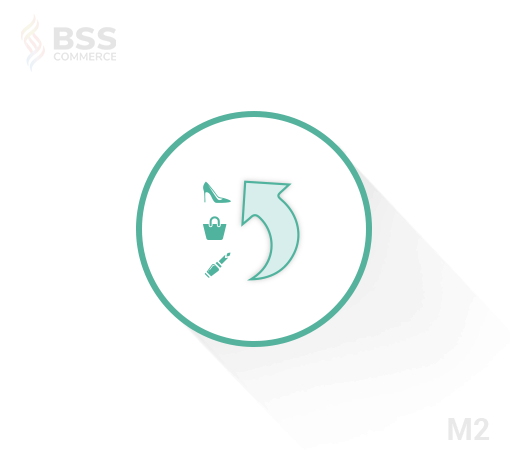 Reorder is a sign that your customers are in love with your products and services. This tool lets you exceed their expectations by providing a smooth reordering experience that saves time and effort. The plugin is especially helpful for B2B companies and wholesalers.
Highlight features:
Show all previously-bought items in one panel
Find items by typing their names, attributes, or SKUs
Effortlessly check product information with quick view
Choose to add multiple products with 1 click
Compatible with all 5 Magento product types
Pricing:
Open Source: $119/one time
Commerce: $269/one time
Free one-year support
Free Installation
60-day money-back guarantee
Best Magento extensions for reports & analytics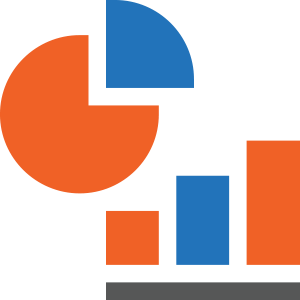 In this information age, more data means more growth opportunities. This tool is a great helping hand to gather all necessary & accurate data into one dashboard so that store owners can make better decisions.
Highlight features:
Detailed reports on sales, product performance, traffic, conversion, and customer behavior
Compare data in a chosen time period. Charts available
An easy-to-read, comprehensive report dashboard that is fully customizable
Schedule to send report emails to team members
View data of each customer group specifically
Pricing:
Open Source: $382/one time
Commerce: $722/one time
Free 30-day support
Support and upgrade subscriptions: $42.99/month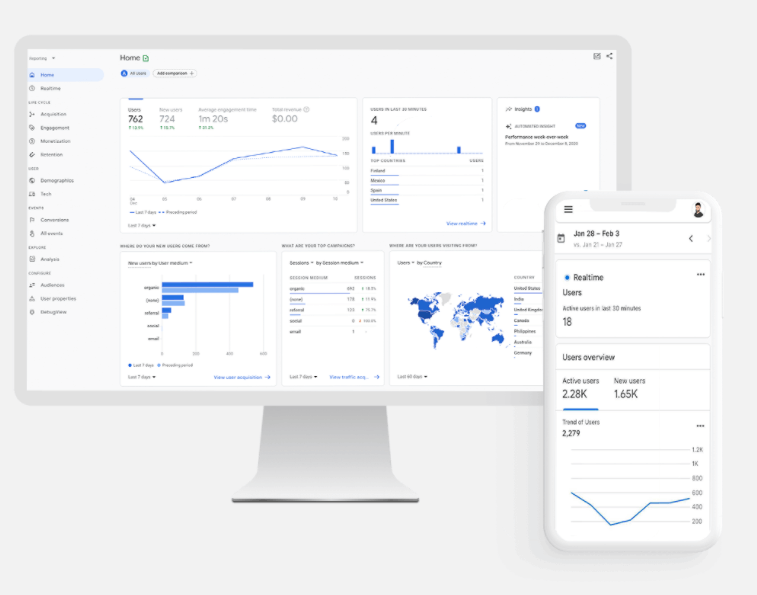 Google Analytics 4 (GA4) is a free tool to track web traffic & on-page content performance, while Google Tag Manager assists it in adding tracking tags. As powerful as they are, it's overwhelming to learn and use them effectively. This plugin lets you configure all essential options right on your Magento backend so you don't have to enter any learning curves.
Highlight features:
Track products' impressions & clicks (by position) on multiple pages
Track the number of times an item is added to or removed from carts
Track purchases data by shipping options and tax fees
Track product performance by brands, product variants of configurable products, product custom options
Can be used for multi-stores
Track conversion data and remarketing data to use in Google Ads campaigns
Pricing:
Open Source: $249/one time
Commerce: $449/one time
Installation: $199
Tips to choose the best Magento extensions
If this is the first time you shop for an extension, these tips will help you make good purchases and dodge all unwanted troubles.
Check if the extensions are compatible with your Magento version.
Check whether there is a built-in module of the same functionality in Magento already
Check the extension providers' support policy: is there any condition to get a full refund? How long does their free installation offer last? What type of support is included in their free support package, etc.
Create a list of extensions and set a total budget beforehand to avoid spending too much money.
Don't install extensions excessively, do it mindfully with a clear purpose. Adding too many unnecessary features may slow down your site
Don't use an extension that is no longer supported by its developers
Always check an extension's reviews and its extension providers
Time to shop confidently
Have you picked some great plugins to add to your cart?
We hope that our list of best Magento extensions has helped you find some great options and feel well-informed before making buying decisions.
If you have tried any of these, tell us if you like them.
Find more: