Payment Solutions
Since the habit of shopping online is formed, more and more consumers expect the store can meet their need by accepting a variety of payment methods that's secure and convenient for them. Like traditional mode of payments, an online payment processing need to meet the criteria – simple, efficient that allows your customer is able to choose a number of items and pay for them in a quick process even right on a shopping cart.
An online store integrated payment processing solutions will offer your customer so many choices when placing an order: Paying at your brick and mortar locations, making a purchase on the go even via their smartphone or on any tablet or laptop.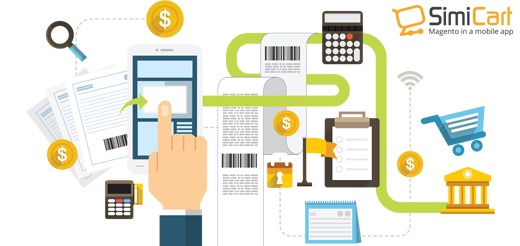 Wanna your store already integrate full of payment methods, support for all countries and accept for any currencies available today?
Yep, Try Magento Advanced right now!
SimiCart now is integrated 13 of the most popular payment solutions (including PayPal, Checkout.com, IPay 88, 2 Checkout, CCAvenue, Klarna, PayU, Braintree…). All-in-one. No extra charge! All of them is totally free in this. With SimiCart, your customers have better control of their monthly budget and can buy more things they need and want.
Loyalty and Reward Points Program
When a business start to attract customers, they also find best ways to keep their customers come back again, never leave them and come to viral company. Customer loyalty is one of the essential keys to this successful business' strategy. On the one hand, it makes your business remain your presence and engage with them in best positive ways. On other hands, these kinds of program add more values as well as profits for each loyal customer.
Let SimiCart help you turn these most innovative ideas into reality.
How can SimiCart help you?
Increase revenue from existing customers
One basic rule in sales that a child could know: The more you buy, the more you earn. With SimiCart Mobile app integrated Reward Point feature, once customer purchase from you, they will receive reward points as motivation to purchase again. This makes you differ from other competitors. Furthermore, your customer will remember you. Your business position will be strengthened in their mind.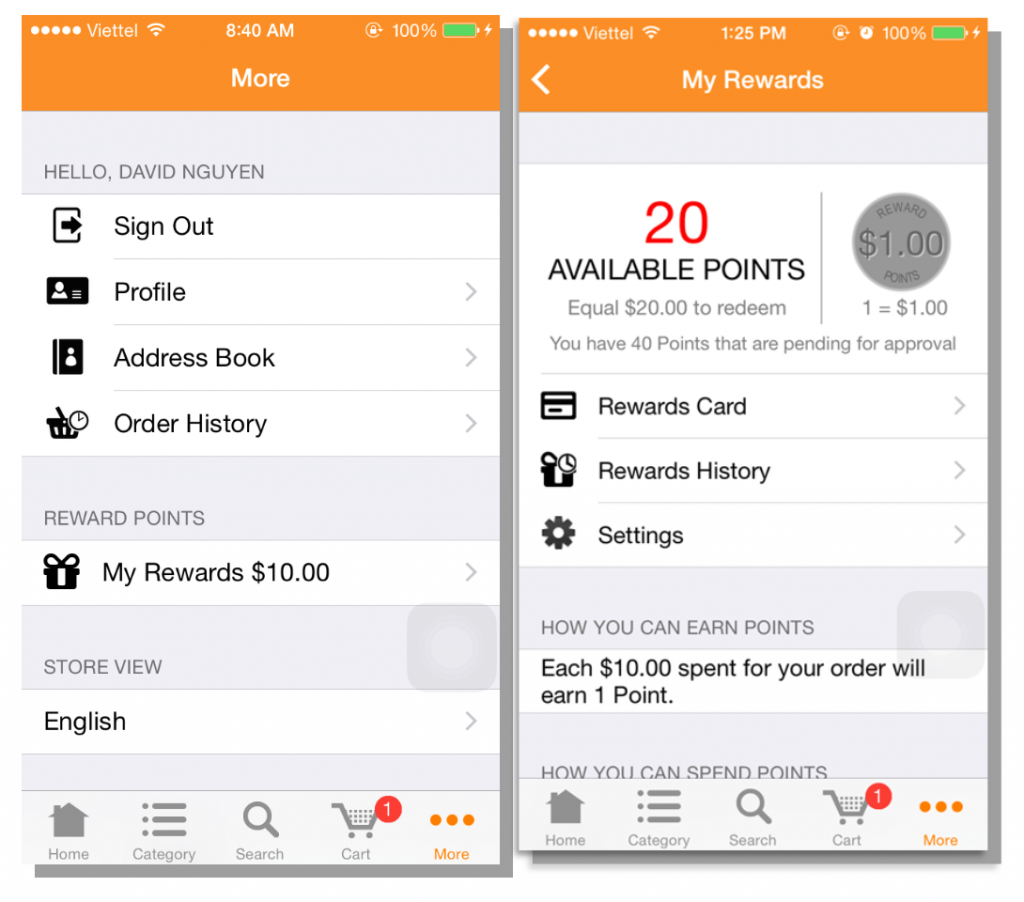 Increase Shopping Experience in your store
Customer participates directly in managing their reward card via Passbook. Our mobile app will show their current points balance. After placing an order successfully, they can check the point balance on the Reward Points menu and see it or receive notifications in the next time they visit your store.
Facebook Connect Extensions
As the most popular social network in the world, Facebook has such a huge user base that almost all of your customers now use Facebook. Thus, if your customers' Facebook accounts could be connected to your website, they can easily log in and buy more…  Unless you connect with potential buyers online, you will lose all good chances of beating the traffic competition.
Facebook Connect – one of SimiCart Magento App Extensions will enable customers to create new accounts on your mobile shopping app or log in to their existing ones with Facebook. Plus, it allows them to show their interests with certain products by tapping on Like button as well as hitting on Share. More importantly, they can use Facebook to comment right on your app and interact with other customers.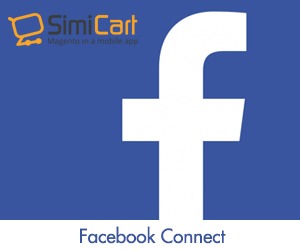 With Facebook Connect, your mobile shopping app isn't still only a product browser. It's a customer engagement tool to keep them stay longer and enjoy shopping experience there.
All of these Magento App Extensions are persuasive enough for the reason why you should own a mobile shopping app with SimiCart right now! Have a heartbeat? Don't worry! Start your 14-day free trial with No fees, No credit card and No risk.
We are always at your service! Thank you!
SEE MORE: Wishlist – Long term sales improvement »