Choosing a free headless CMS might sound easy, but it can take a lot of experimentation to get one that's right for your needs. In our article today, we do the work for you and compiled a list of the current best free headless CMSs based on several criteria which we will discuss with you below.
Our reviewing criteria
Free
The headless CMS must offer a Free/Community package that doesn't require any kind of payment whatsoever. It's on this package that we base our further evaluations.
Ease of content authoring
Ease of content authoring means that the headless CMS has sufficient tools for content creators to make as well as to manage content. The built-in Visual Editor should also be intuitive and easy to use, and depending on the headless CMS, we may also factor in ease of content relationship building as well.
Features
We evaluate the number of features offered as well as the technologies used in the free package of the headless CMSs. Features must be sufficient for a small-sized business, and developers should be able to freely connect the backend with a tech stack of their choice without facing incompatibility issues.
Documentation
The headless CMS must have decent documentation. Documentation must be thorough and laid out in a simple-to-understand manner, as well as with clear structure.
User reviews
We don't list headless CMSs that have user reviews consisting of complaints about bugs or instabilities. User reviews, as well as final scores, are taken from G2 which we trust to be a reputable and objective site. The site has a clear scoring methodology and is widely regarded as one of the best places to look for software reviews in general.
Best Free Headless CMS
The following headless CMSs are handpicked by us based on the above reviewing criteria. Note that they do not follow an order of importance.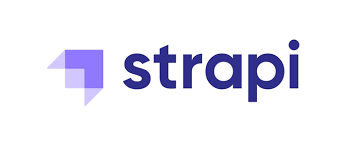 Strapi is a young, NodeJS-based open-source headless CMS. It is a solid CMS all-around, and with excellent support for its Free package. And from our experience with it, it really does feel like the go-to headless CMS for beginners as you can easily set up a functional headless website in a matter of minutes. A lot of the things in Strapi are customizable, including even the admin dashboard and the APIs. The open-source nature of Strapi also means that you'll receive regular updates from hundreds of GitHub contributors.
G2 Score: 5.0 out of 5 (9 reviews)
Pros
Ease to set up
Decent performance
OK documentation
Unlimited API calls, content types, webhooks, etc
Fast API development
Cons
Too dev-focused
Slow feature updates
No SDKs

Storyblok is an up-and-coming headless CMS that's gaining a lot of attraction recently . One main reason for this is because it's got the right balance between ease of use and flexibility. The built-in visual editor enables an intuitive, easy to use interface for content creators to write and edit content with ease, and combined with the plugin system, ease of content authoring is surely one of Storyblok's strong points. Developers should also find their workflow much better organized as the APIs of Storyblok are separated into delivery and management API. The CMS also comes with various features (CDN, webhooks, unlimited API calls, etc) which you should find sufficient for your needs.
G2 Score: 4.9 out of 5 (17 reviews)
Pros
Easy to use and set up
Great performance
Well thought-out UI and workflow
Flexible – can connect to every tech stack without effort
Thorough documentation
Responsive support
Built-in CDN
Cons
Small community
Only one seat (user) is supported

Contentful offers an experience comparable to Agility CMS . The CMS is easy to set up, fast, and once you've got the hang of it, creating as well as managing content should be relatively easy for you. In terms of features, it's got plenty of them and a steep learning curve to go with it. Documentation in Contentful is well-structured and newcomers should find themselves adjusting to this new CMS just fine.
G2 Score: 4.3 out of 5 (89 reviews)
Pros:
Easy to set up
Fast and reliable
Open API allowing for effortless integrations with hundreds of different tools
Decent documentation
Good support for multi-language
Cons:
Lacking some options in the Rich Text Editor
Steep learning curve
Limited features

Graph CMS is the first ever GraphQL-native headless CMS. What this means is that you get much better performance as GraphQL helps reduce the amount of data required for each backend request. In terms of features and flexibility offered in the Free package, Graph CMS is not the best feature-packed CMS out there. There are hard limits on both API calls and asset traffic (1 million and 100GB respectively), no support for GraphCMS SDK and GraphQL Management API.
G2 Score: 4.9 out of 5 (18 reviews)
Pros
Intuitive localization
GraphQL enables great performance
Responsive support
Clear, easy-to-understand documentation
Good control over schema
Cons
UI is more tailored for developers
Webhooks are locked behind a paywall
Limited features
Limited to two languages

Agility CMS uses RESTful APIs, open source SDKs, and JAMstack technologies to enable a fast, flexible, and lightweight platform where you can use any coding language to deliver content to any frontend. The cloud-based nature of Agility CMS means that you can scale effortlessly using Microsoft Azure cloud services, and your content creators should also find themselves being able to create and manage content with ease with Agility CMS's authoring tools which include Page Management, Preview, Sitemaps, Content Modelling, Workflows, and Content Relationships.
G2 Score: 4.2 out of 5 (95 reviews)
Pros
Forgiving learning curve
Fast
Responsive support
Great documentation
Cons
Too dev-focused
Poor media management
Limited features
Conclusion
For users who are just getting into headless CMS and want to set up a local headless website, we don't think you can go wrong with any of the listed ones, as they all provide sufficient resources for one user with limited traffic and needs. For more advanced users, however, you should define your needs and go for one that's best suited to your purposes, as each one of our reviewed headless CMSs has different offerings in their Free packages.