Mobile plays an important role in our life. It is a communication device that help people to communicate to each other. Nowadays, mobile is not only a communication device, it is also a powerful tool to help business man to increase sales. Do you know that 80% of mobile users use their mobile devices to help with shopping. 50% of customers used their phones to search for products and services in 2014. As can be seen that mobile can be a power tool to help merchants to increase sales. This article will reveal best 4 tips to increase sales via mobile. Are you ready? 🙂
Increase sales via mobile: Some facts that you should know
70% of merchants say that sales increases by at least 25% after using mobile in their business

60% of online sales are from mobile devices

Number of mobile internet usage overtaken desktop internet usage in 2014

M-commerce (mobile commerce) has spread over the world and more people tend to buy products via mobile devices
Tips to increase sales via mobile
1. Mobile marketing
In order to increase sales via mobile, mobile marketing is very important. There are some popular ways that can help you to promote your products through mobile such as text messages (SMS) with short texts to communicate with customers, or you also send them multi-media messages (MMS) that have images, sounds and texts to gain attention from customers. Mobile email is another choice to communicate with people, you can provide to customers information about coupons, discount programs or a new product.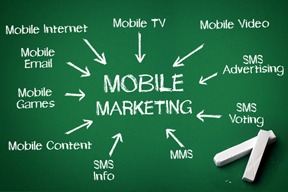 2. Optimize your mobile website
Mobile website is a popular channel for customers to search and buy products from any company. Mobile users usually use their mobile to access website. Therefore, "a mobile friendly website" is very important that help your customers can access your website through mobile devices. Make sure that your mobile website runs smoothly and has full functions like website page to bring the best experience in a small-screen. Do you know these information:
75% of customers will leave a website page if the waiting time for accessing exceeds 5 seconds

A website with "Mobile friendly" evaluated higher on search engines like Google
You can see that a mobile website is necessary, is it right? Increase sales via mobile by optimizing your mobile website will help you to reach mobile users and bring them better experience when searching or buying products.
3. Mobile applications
Besides mobile websites, mobile applications will be another great choice for you to improve sales via mobile. Mobile applications are very useful tool to boost your sales. Mobile apps with many functions that help customers to search for products and buy online on the mobile apps. Unlike mobile website, your customers will download your mobile apps and use it for purchasing your products. This way can help to access quickly by reducing steps for accessing. Mobile apps also provide special functions such as online payment gateway or sales tracking to bring convenience for both customers and merchants. Read 2 articles below to understand reasons why mobile apps are great choice for improving sales:
Top 5 signs your business should invest in mobile app development
Increase sales via mobile apps in a fantastic way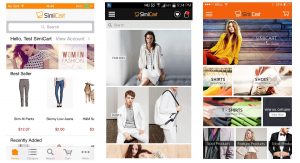 4. Social sharing 
With 350 million Facebook users access this social media through mobile devices, so you need to share your information about products and services through social media to reach more customers. Besides, other social media such as Twitter, Google Plus can be used to improve customer's awareness. Apart from sharing about products or services, you should create some small games to attract customers to access your Facebook page. As a result, they aware about you and your products or services, so they can buy from you 🙂 Let's see a Facebook page of a organisation  or personal page with many subcribe and like, you can see their effect on customers.
Use best 4 tips to improve sales performance now
There are best 4 tips to increase sales via mobile for both online and offline business. With these small tips, you can improve your sales performance and get more profit. Try best 4 tips in this article now and see how it can increase your sales 🙂
SEE ALSO: 6 overlook tips for making all mobile shopping applications »