Affiliate marketing may be one of the oldest marketing methods, however, it never has signs of slowing alongside the rise of social and mobile. It's one of the most established, and from start-ups to established Fortune 500 firms, most e-commerce businesses are at some stage of the affiliate marketing journey. Be not only a great way for a business to expand one business into the online arena but also another way for reseller or introducer with a low-cost and low-risk model!
There are two ways to create an affiliate program.
In-house: You build yourself affiliate tracking platforms for your business or buy off-the-shelf packages to manage your affiliate program. Then, all you need is to go out and get affiliates.
Outsources: You sign up an account to existing affiliate networks. These networks have already set up the tracking software and also had affiliates. They are waiting for new member to take part in.
Agency: Taking your affiliate marketing activity to a third party agency. Agencies essentially act as your consultants. Using their wealth of experience, experts will find the most suitable programme for you with the right partners and take care all of everything from the relationships to booking or measurement.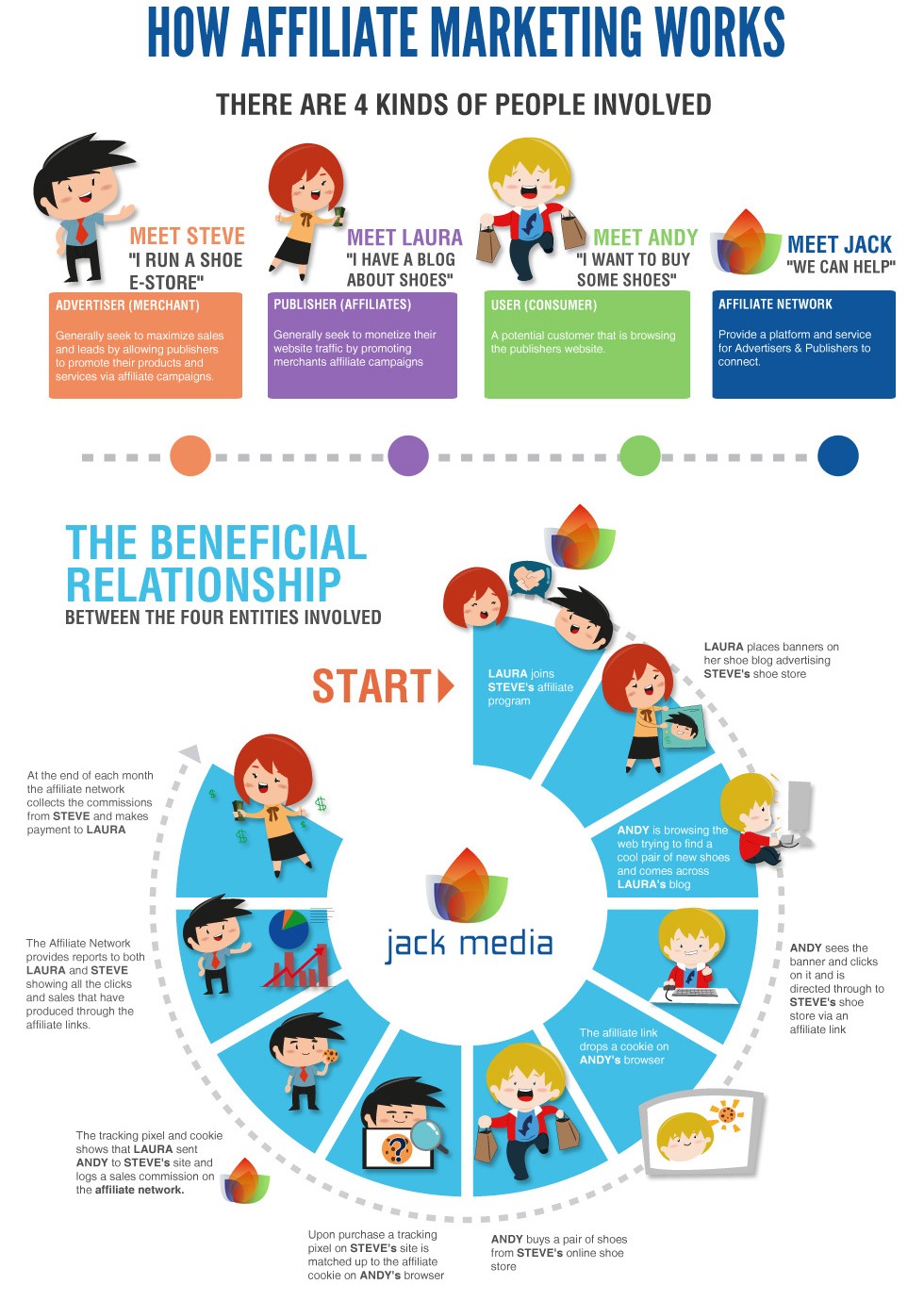 Each has particular pros and cons. Many companies are blindly copying model of other companies without any changing and they don't know that the way how to set-up and run affiliate marketing networks aren't the same for each business. Depending on your size, resource and the level of your marketing department 's experience, there are a number of different options available. Remember that always taking the time to examine all of the options before choosing one suitable programme that is the best fit for you.
??? Overcome These Mobile Marketing Challenges To Earn 5000$ Per Month From Mobile Shopping App
In-house affiliate marketing networks
As mentioned, in this approach, you do it yourself! Either by building a bespoke affiliate tracking platform or buying an off-the-shelf model that is used by lots of other businesses. Whichever you chose to use, the onus is on you. From building to fostering relationships with the most appropriate publishers and even having enough acumen to negotiate the best rates.
So what are the pros? Like with any outsourced activity, bringing marketing programme in-house  will give you much greater control over your own marketing strategy. You decide to choose person who will is your partner and how they fit with your wider marketing activities. The fails and successes will provide you the valuable insight what resonates with your customers most, which can be fed back into the business. Cost is also another major factor. I think it is one of the most interesting parts of in-house affiliate networks. The costs for setup are lower than similar networked solutions. Instead of handing the keys via a third-party agency and spending a huge amount of annual marketing budget on project management and consultancy fees, you can dedicate more money. In addition, when you approach in this way, no monthly transaction costs have to be paid! This amount can spend for advertising programmes to promote the business and result in a higher total return.  In-house affiliate is also well suited for merchants selling niche items or those are operating in niche markets. They cannot afford the enormous startup costs associated with a network.
The only real drawback of this solution is the lack of an existing pool of affiliates. Although saving your money in the long run, what you save in third party costs in internal resource and headcount costs:
It becomes very resource heavy building the longer tail of publishers. You become more reliant on individuals and need to recruit people with specialist knowledge. It can't actually counteract the savings you make by not being on a network. Therefore, when considering whether to choose any affiliate marketing, it's important to work out resourcing costs against spend to measure which option is likely to get the best results.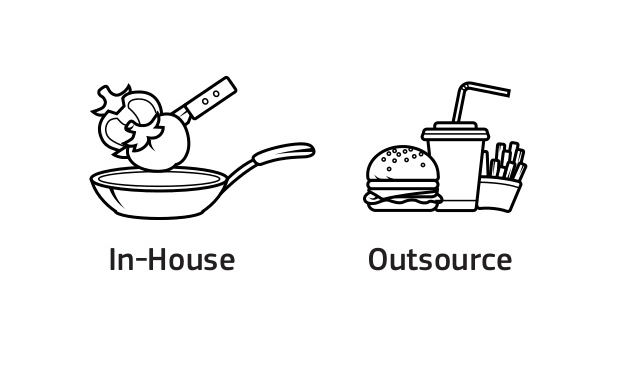 Outsource affiliate marketing networks
Joining an affiliate networks, you will act as the go-between for merchants and publishers. Networks have a wealth of experience and relationships already established with the biggest players in the market so often able to source you the best deals. For instance, Amazon, eBay and TradeDoubler are some of the biggest players in the world. Publisher and advertiser management teams know the market inside out. Another important part is that they can leverage the volume through publishers to negotiate preferential deals to the benefit of every advertiser on the network. The affiliate networks always attract larger merchants who have deep pockets than merchants who are selling niche items.
However, monthly transaction costs can also be costly, especially if your site doesn't meet the minimum monthly requirements.  For instance, the networks take a fraction of all commissions. If that amount does not meet their monthly minimum you will have to pay an extra fee. Remember that only the top few percent of any network generate the bulk of traffic and sales. Your partners will need to be tracked down and introduced to your program personally.
??? 6 mobile marketing case studies from big brands you need to bookmark
Specialist agency affiliate marketing networks
Like in-house, there are some pros and cons, especially if you already worked with an agency to manage all of your marketing programmes. Need to note that outsourcing your marketing activities to same agencies can help create an integrated approach across all channels and manage the process more efficiently.
Due to often managing different marketing channels a client, they will have the bigger picture view of what's happening in all channels and have all the data sitting in one place and making reporting on the success of affiliate marketing as part of the wider marketing mix easier.
However, outsourcing also means that you have no insight into how your budget was spent until afterwards. Unless you set up frequent reporting, no ability to alter a campaign while it's live.

Your choice???
So, all options are now laying out before you, consider carefully to choose one option that is the most appropriate for your brand? If you're looking a programme, properly map out the time, tech and resource needed first, and then decide whether you can dedicate one employee to this area or one suitable programme that is the best fit for you. Good luck!
??? Top 6 Most Prominent Mobile Marketing Trends In 2016