Sport has always been big business. Even during lockdown, the sporting industry managed to stay afloat thanks to the rise in popularity of home-based exercise.
Mix that with the increase in online shopping, and it's not hard to see that online sporting e-commerce business is a lucrative field to be in at this point in time!
Priorities have changed, and the world is seeing a trend towards health and fitness. As social activities pick up again, if you've been contemplating starting a business, now is the perfect time.
We've put together 9 tips for setting up a successful sporting e-commerce business.
1. Choose the right platform 
Choosing the right platform for your e-commerce business is crucial. If you're going to be running the website yourself, it's important that you choose something straightforward. If someone else will be running/designing it for you, then it's still important that the platform works best for your needs.
Magento is one of the most popular platforms for any kind of website. It's so well-liked, in fact, that over 250 000 sites online use it today. It makes sense to go with something as tried and tested as Magento. 
If you really want to do the best for your e-commerce business, then using Magento can help your business grow alot faster. It's easy to manage content, functionality and has highly scalable design.
Lastly, although it's not essential for success, it's highly recommended to implement a Progressive Web App (PWA). This technology brings you the best elements of both the web and apps. Websites that are PWAs are incredibly fast, can be used across a variety of devices and are easy and intuitive from a user's point of view. 
If you're starting from scratch, it's a great idea to build your website as a PWA from the very beginning. If you have an existing website, the good news is that you can implement PWA principles to increase the effectiveness, reliability and success of your website. 
2. Know your target market 
In order to reach the people who are most likely to buy from you, you need to know who those people are. You could leave it up to chance and just see who arrives on your site, but if you want to be able to target consumers with ads, you need to know who you're targeting.
One way to become well acquainted with your target market is to identify the types of people you want to buy your products and create an in-depth, detailed persona of this particular person.
For example, if you want to target middle-aged people who play casual sports with their friends, create a persona and even give it a name. You need to become familiar with what this type of person likes, needs and wants in order to make the most of their shopping.
You can do this for various different targets, especially if you're selling goods that cater to a variety of people. You may have Bob the middle-aged man, who plays casual soccer with his friends and has a modest income. And you may also have Kevin, the young, dedicated hockey player who plays seriously for a club and hopes to play for his country someday.
Both of those people will have different interests and needs. It may sound silly, but understanding these personalities in detail will help you work out how best to reach them and get them buying your products.
3. Know your competition 
As well as knowing your target consumers, it's a good idea to learn a bit about your competition. Understanding what they're selling, how much they're charging and the people they are targeting can help you improve your own business.
By monitoring your competition's business you can get an idea of what they're doing differently to you and get ideas of new ways to advertise, what brands are popular and how to price your goods to get the best results and the most interest from consumers.
Monitor your competition both in person and online. On the web, you can use monitoring tools to keep an eye on what strategies your rivals are using and how much success they're having.
Learning about your rivals also helps you develop a unique selling point. You need to offer something they don't in order to catch the interest of potential customers.
4. Get on social media 
It's pointless having a sporting e-commerce business if your potential consumers don't know that you exist. You may get some people landing up on your website as a result of a search for something specific, but in general you'll struggle to find customers if you aren't marketing yourself properly.
A large part of marketing is being on social media. Consumers who shop online will also be socializing online, so your business needs to be right where they are in order to have the best chance of being seen.
Decide which social media channels would work for your business. Each one is a unique environment and needs a specific content marketing strategy to achieve the best results. 
Set up your profiles and pages and begin sharing unique, helpful content that your readers will get value out of. Market yourself smartly and on the right channels, and customers will find you.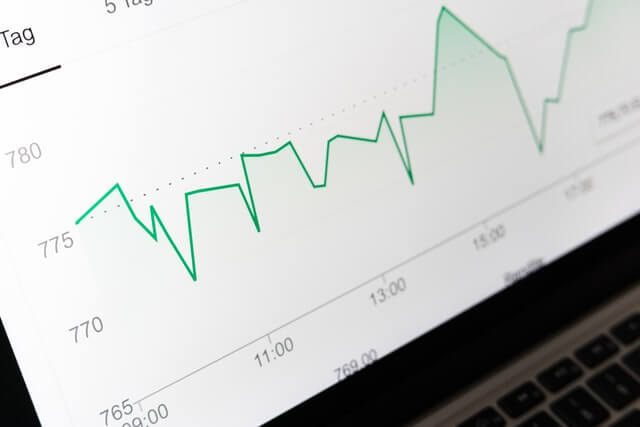 5. Use an analytics tool 
Usually, the platform you host your site on will have their own built-in analytics tools. You may need to do a spot of research into which tools would work best for you, as well as how to understand the results they show you.
Google Analytics is a popular one, and for good reason. It's completely free, so it won't add to your startup costs. Once you learn how it works, you can get insights on how many site visitors you have, which pages they visit, how long they stay on each page and if they share your content on social media. 
Other useful features include keyword reports (so you can improve your site's SEO), and the Goal Funnel which allows you to customize the purchasing process and see where customers abandon it and how to make it more efficient.
6. Use targeted advertising 
There are various ways of advertising. Let's imagine that you're selling men's golf shoes.
Consider a billboard alongside a busy freeway. Of the motorists and pedestrians that see it only, say, 45% are male. Of that 45%, perhaps only 30% are adults. Then, of that 30%, maybe 10% are actually interested in golf and looking for new shoes. Of those, perhaps only 3% end up making the purchase. 
You can spend as much as you want, but if you aren't targeting your ads to a very specific crowd, your ROI is not going to be high.
Now consider using something like Facebook Ads. Here you can tailor your advert to an extremely specific consumer. You can choose to show your ad to only men, aged between 20 and 60, who show an interest in golf and have browsed for golfing shoes in the last few months.
Considering you are targeting people who already have an interest in the product and fall into the right demographic and also have shown a shopping history for the product, that 3% who bought from the billboard can expand exponentially.
This ability to focus in on specific demographics with particular browsing and purchasing habits means your ROI is likely to rise significantly as you're no longer spending money on advertising that may not even be seen by the right people.
7. Include digital products 
Including digital products in your repertoire can open up a new avenue of easily accessible income.
Some great ideas for digital products are sports-related ebooks, tickets to sporting events, informational videos with sporting tips and tricks, digital artwork, and even sports-related courses.
The beauty of including these types of products is that they need no shipping and are very easy to add to your website for download. They can be a source of passive income and require very little to be done from your side, apart from regularly updating your collection.
8. Focus on customer service 
Customer service can be a little different online as you aren't seeing the customer face to face. Your website needs to be set up in such a way that it helps your customer have an easy, intuitive experience from the start.
Things like making sure your customer can find what they're looking for easily, view it from multiple angles and read all the necessary information are very important. If they can't find it easily and find out all the information they need, they may leave your website for another that's more informative.
You'll also need to supply a list of frequently asked questions, and make it easy for the consumer to contact you if they need more specific help. If you do receive communication from a consumer, it's also essential to respond quickly, politely and with helpful information.
9. Invest in high quality shipping 
Did you know that more than half of online shoppers have abandoned a full cart because of shipping costs? If your consumer has one experience like that with you they're not likely to come back to your online store in the future.
It may seem slightly more complicated to offer shipping options that have discounted rates or free shipping after spending a certain amount. But when you consider the cost of not having options—losing potential clients due to exorbitant shipping costs—putting some extra effort into it is well worth it.
In the beginning, you may be able to fulfil orders on your own as your company grows. Eventually, though, you may not be able to handle fulfillment on your own and might need to reach out to a third party service provider. 
You may wonder if the cost is worth the return, but trust us, it is. Some of these service providers also offer to store your stock, which could be a great option if you don't want to rent space to do so.
Be sure to research your fulfilment company carefully though, as bad service from a courier can also result in consumers boycotting your company.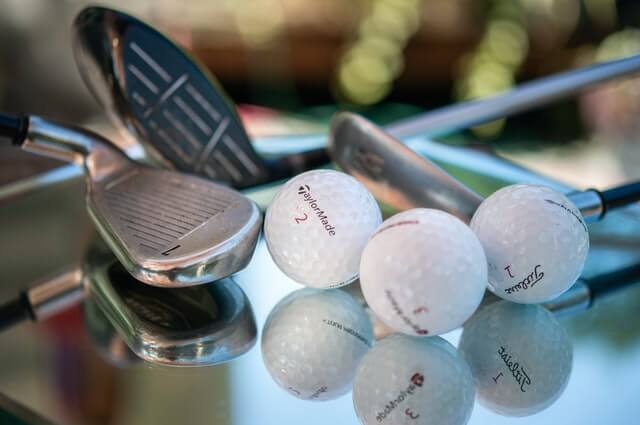 Conclusion
If you're looking to start a successful sporting e-commerce business, now is the time! The market is booming and online shopping is all the rage.
Follow these tips to make starting your business as easy as possible, and you could be on the road to making a substantial income in a very short time.
Just remember to analyze often and don't be afraid to change if something isn't working for you.
Looking for the first step? Transform your website into a PWA (or create a brand new PWA) and go from there. 
Good luck!
Is it helpful?
Let us know if you liked the post. That's the only way we can improve.