The world around us is increasingly going mobile! The adoption of smartphones and tablets continues to grow in both the consumer and enterprise spaces. Go mobile or be left behind the era of M-Commerce. This article will show you 5 basic steps to build mobile shopping apps.
Step 1: Understand your business needs
Understanding why your enterprise organization needs mobile apps, and what business processes they will support, is key to a successful mobile app strategy. You need to take a deep dive into the goal of your enterprise mobile app strategy and determine exactly what it is that mobile apps will do for your business. Are you looking to serve your customers, employees, vendors, channels, or all of the above?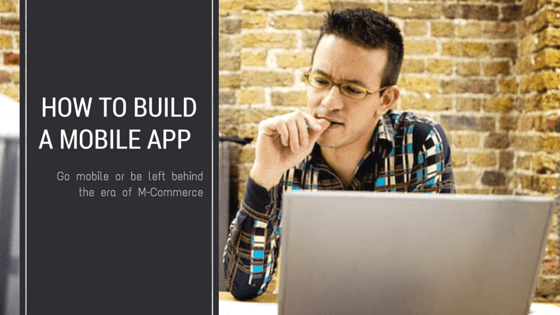 Step 2: Define users of your mobile shopping apps 
The more experience and exposure users have, the more complex apps they want to see, the greater their expectations those apps will exist. Mobile shopping applications as well as the websites are now actively using cloud services, personal log in functionality, chat, online catalogs, product lists and shopping carts etc… Apps are quickly following suit. Without understanding who your audience is and what they want, as well as their preferred device methods to find you, companies may end up building the greatest apps no one ever uses.
Step 3: Do research 
This step is very important because you can have specific statistics as well as deeper understanding of many factors related to the following points:
Find out whether there are other apps doing the same thing
Find design inspiration for your app
Find information on the technical requirements for your apps
Find out how you can market and monetize your app
Step 4: Lay out the flow and features
iOS or Android? While iOS users are typically the most engaged mobile shoppers, building a better Android shopping application will be crucial for retailers going forward as the number of users on the platform continues to explode. Most companies on average had a 3 percent difference for app usage between iOS and Android, with EBay was the only app to significantly engage consumers more on Android than on iOS with 63 percent on Android and 55 percent on iOS. iOS coming out on top. Retailers should consider the most suitable solution to achieve mobile strategies effectively in take advantages of  both Android and iOS apps.
Moreover, in this step, you visually conceptualize the main features and the approximate layout and structure of your application. Having a first rough sketch of your app helps everyone on your team understand the mission. These sketches should be used as reference for the next phase of the project. When putting your idea down on paper, remember to be as detailed as possible. Include the flow of how the user will navigate the app as well as all the features envisioned.
Step 5: Hire a developer/use mobile shopping apps builder
While hiring a developer, go online to check on their credibility and the apps that they have created. If you really liked an app they created from their portfolio, chances are, they could be the right one for your product. While hiring a developer, go online to check on their credibility and the apps that they have created. If you really liked an app they created from their portfolio, chances are, they could be the right one for your product.
However, the trend of m-Commerce in a few next years in M-Commerce is to use mobile shopping apps builders thank to its tremendous advantages. The strengths of building mobile shopping apps through mobile shopping apps builder is time saving, reasonable price, good customer support and service, various plugins integrated…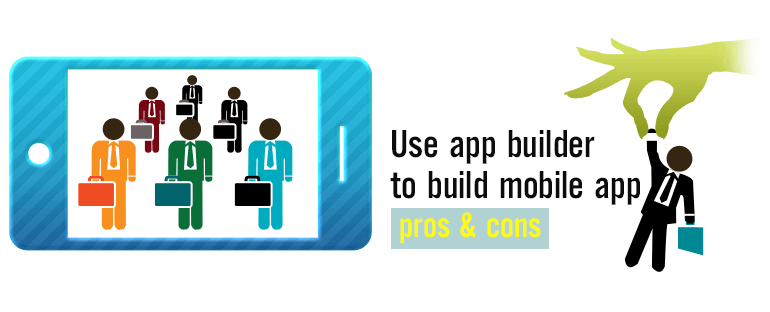 The strengths of building mobile apps through apps builder is time saving, reasonable price, dedicated support and customer service, various plugins integrated… Learn more

Muhammad, e-Commerce Manager of Janan.co.uk firstly built mobile shopping apps merely because he noticed that customers spent more and more time on apps but he doesn't know how to build mobile apps and doesn't want to spend time on building his mobile app himself. Now, he has a lot of app users and even attract customers from competitors. 25% of his sales this month is from his mobile shopping apps thanks to SimiCart-one of the best mobile shopping apps builders. Many of other CEO as well as e-Commerce directors of companies also agree with that. 
Moreover, it save time to do the last 3 steps below which means you have your mobile apps completed to your satisfactions skipping the 3 unnecessary last steps.
Step 6: Integrate analytics 
Analytics help you track downloads, user engagement and retention for your mobile app. If you hire developers to build your apps, it's clear that you have to pay more to have more features on your apps to integrate analytics or more than that. With mobile shopping apps builder mentions above, you can get the FREE one – SimiSaleTracking which provides real-time sales statistics, full overview at Dashboard, detailed orders, customer information…How great is it!
Step 7: Get feedback quickly and improvise
Enhancements and changes are constant, so keep an eye on user feedback to improve your mobile shopping apps because once your app goes live on the app store, the first set of customers' usage and behavior will give you insight into how to enhance your apps to make it better.
Step 8: Introduce features
No longer to maintain the first version with limited features, now is the time to evaluate and introduce the remaining features that were left out in the initial version and new features. With apps built by mobile shopping apps builder, you can have the best features installed on your apps by various useful plugins which are never easy if you choose to build apps yourself or have developers do that.
SEE ALSO: How much does it cost to create an android e-commerce app?