[sg_popup id="1″ event="onload"][/sg_popup]There is a fact that everyone at this moment is rushing to Magento mobile shopping app, leaving M-commerce one of the toughest markets due to its high competition. Thus, a question is raised among many developers: how to make their apps outstanding relatively to their competitors; or, in other words, what determine the Best Magento shopping app. Read this article and you will know the tips. 
1. Elements that create the best Magento shopping app
a. Variety of payment gateways
Payment gateway plays the role of a bridge that connects the seller and the buyer. For every transaction to be successfully completed, a proper payment gateway must be applied. As a result, adjusting a flexible payment policy with a lot of popular payment gateways is a smart way to stand out from the crowd and improve brand loyalty. 
b. Cross-selling products
It is a higher level of suggesting similar items for shoppers. Cross-selling is the idea of offering accessories that can be (or most likely to be) used with the products. For example, when you want to buy a camera, you will find other suitable items for your exact camera type, such as batteries, bags, and lens.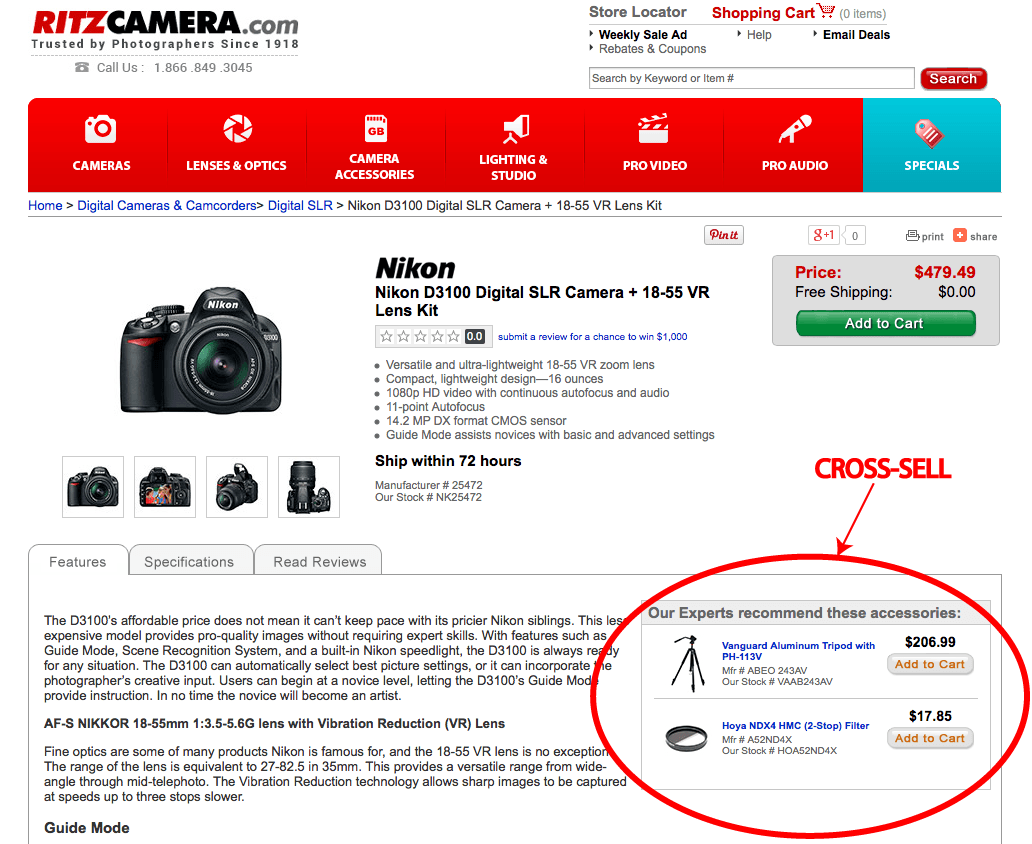 c. Subscribing motivation
Giving a small gift or discount for customers who subscribe to your mobile app is like killing two birds with one stone. On one side, you give your customers incentive to buy the product by offering them a discount/gift. On the other side, you get their contact; which gives you tremendous opportunities to notify them about your products and updates.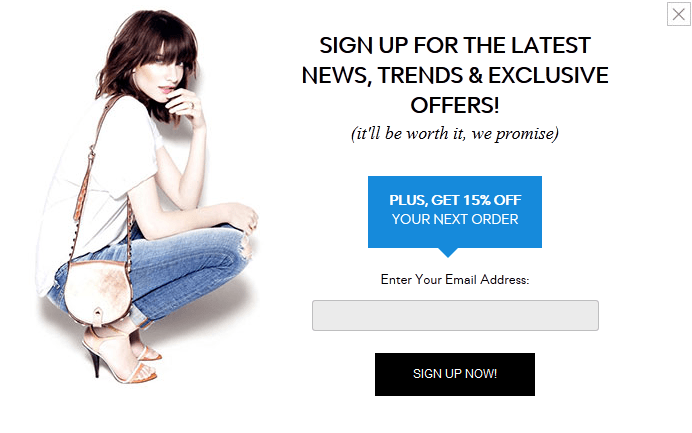 d. Reviewing and/or commenting encouragement
Customers are affected much by what other people say. Thus, never forget to encourage your customers to leave some reviews and/or comments about your products. It not only shows you're sure about the quality of your products, which gives customers more reasons to buy your items; but also help you to improve your performance by receiving the constructive comments.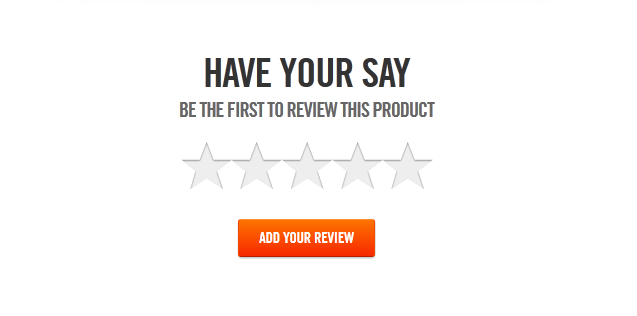 e. Detailed specifications
Shopping via mobile mostly means buying indirectly from another place. What a shame that many suppliers do not describe their products in a detailed way, which confuses their own potential buyers. By adding detailed specifications as much as you can to your product information, you will make it much more convenient for your customers on choosing what they want. 
f. 360'/180′ view
A product essentially looks not the same from different angles. Thus, if you can show 360'/180′ view of your products to your customers, that would definitely a big bonus. This method can considerably narrow the gap that prevents customers from buying the products they cannot touch or examine offline as in the physical stores.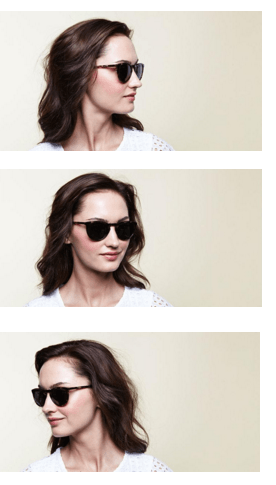 g. Features and appearances updated
After all, market demand is not a static subject that stays unchanged over time. Thus, to beat the market and become the best Magento shopping app, your app must catch up with leading design trends and styles for Magento mobile app 2016 and must be renewed day by day. 
2. Create your best Magento shopping app with SimiCart
For anyone who wants to build an application on mobile devices, mobile Magento by SimiCart is the best friend you can ever have. Visit our homepage to know more about our outstanding features and make your choice.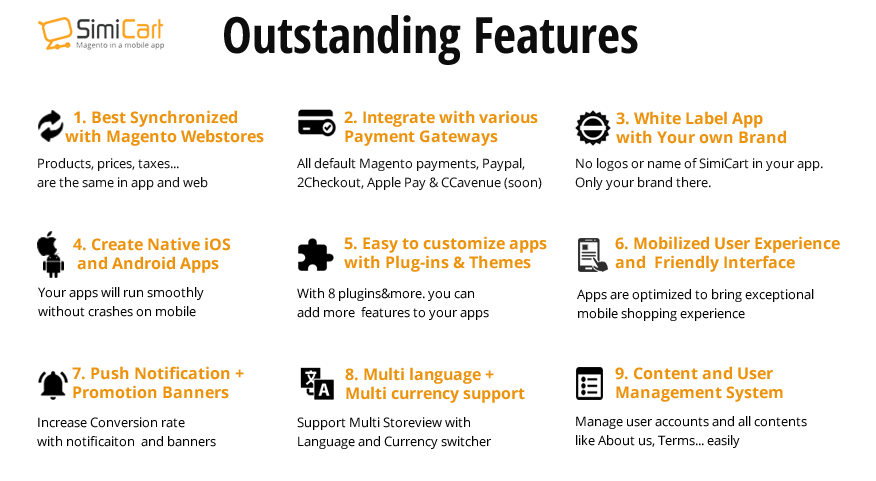 SEE ALSO: 5 leading design trends and styles for Magento mobile app 2016 »