As an essential part of every mCommerce operation, mobile marketing strategies—especially carefully crafted one—can potential improve perceptions of your store for the better. And creating a throughout mobile marketing strategy isn't any easy feat either, as there's no one-size-fits-all approach to this kind of thing.
Howver, there's still something to be learnt by observing the big guys—and that's why today in SimiCart weekly article, we'll be discussing and showing you 6 marketing case studies from big brand
#1. Seattle Sun Tan – earn $200,000 sales in less than 30 days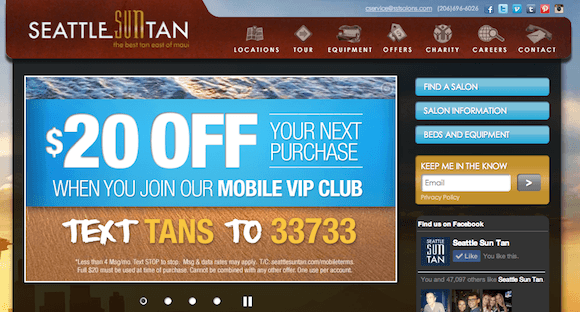 Seattle Sun Tan, a 35-location tanning salon situated in Washington State, was generated almost $200,000 in sales during the first month of their SMS marketing campaign. Follow some of the same their strategies, your business can also achieve the same phenomenal results.
So how did they increase sales by nearly $200,000 in only their first month? Let us tell you!
"When looking at different mobile marketing options, we selected text messaging because of the high customer adoption and it works across all wireless carriers and operating platforms" – Stewart Kelpe – Vice President of Marketing at Seattle Sun Tan said.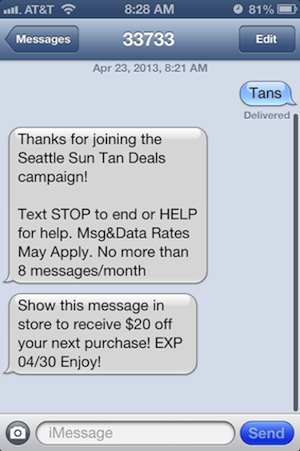 As you can see in the message above, Seattle Sun Tan utilized an attractive ad by offering customers reward for opting in.
When they purchase next time at Seattle Sun Tan's stores, they will receive the offer for $20 off.  They leveraged their pre-existing email database of 80,000+ customers for this advertising campaign.
Seattle Sun Tan advertised on the leading page of their website and social media channels including Facebook and Twitter, with a combined reach of 37,000+ customers.  All 35 locations prominently advertised in high-traffic.
The result: $196,101.87 in new sales
By instructing customers to show the text message offer on their mobile phones to reclaim, employees were able to record and track redemptions alongside the revenue generated from each customer redeeming.
It's interesting to take note that Seattle Sun Tan's customers redeeming the initial text message offer, on average spent 500% more than customers that didn't receive it.
Recommended reading: How to Market More Effectively on Instagram 
#2. 5% of Chuck E. Cheese's Emails Come from Text Message Opt-Ins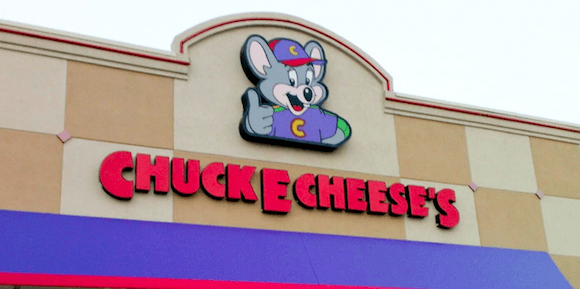 Getting customers signed up to your email list can prove to be a tricky task, especially when they may not be able to input their email address immediately. Chuck E. Cheese's found smart way to solve this problem by utilizing text messaging to grown their email list. They got the result in 5 percent of all new email addresses coming from this campaign.
What were astonishing results! When text message opt-in had an open rate 10-to-20 percent higher than other traditional methods and coupon clicks were also from 8 to 10 higher percentages.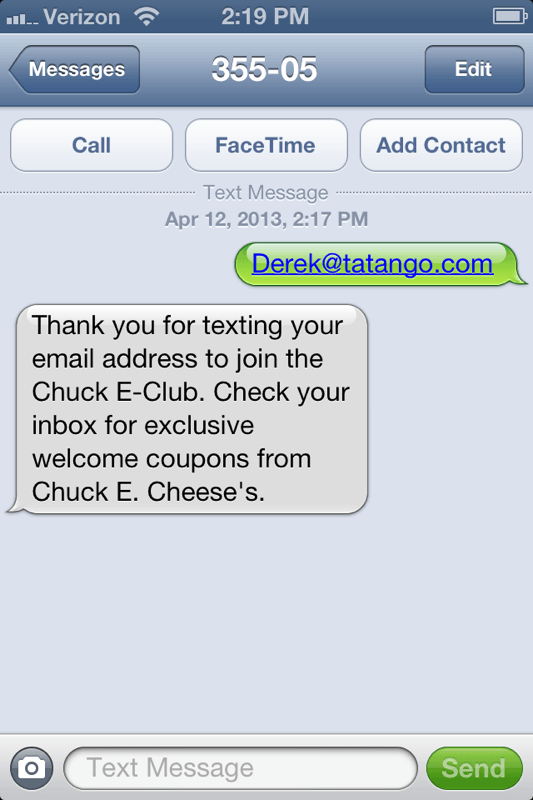 So how did they do?
To start off, Chuck E. Cheese's told customers to message their email address to the SMS short code 35505, as you can see below in their advertisement.
After their customers texted their email address to 35505, they received an instant message response thanking them for joining the Chuck E-Club, and Chuck E. Cheese's instruct them to check their email inbox for a reward welcome coupon.
By allowing customers to opt-in to their email marketing list on the fly via a simple text message, Chuck E. Cheese's has grown their email list. Are you keen on collecting email addresses from your customers by text message?
#3. Dunkin' Donuts SMS Promotion Increases Store Traffic 21%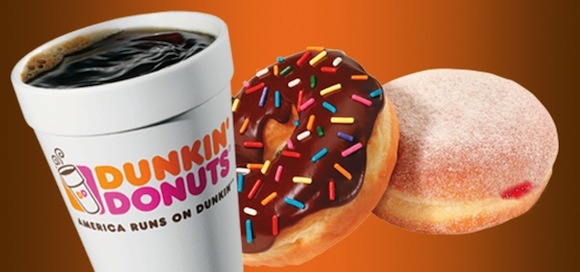 Dunkin' Donuts recently launched a new text messaging promotion towards young adults in the Boston area. This campaign increased in-store traffic to their Boston locations by 21%. Via a local radio DJ, Dunkin' Donuts advertised the text message promotion on-air and ran mobile internet ads encouraging people to opt-in.
The result was 7,500 consumers opting in to receive Dunkin' Donuts text message promotions.
In this campaign, Dunkin' Donuts saw the following results:
17% of participants forwarded or showed the text message promotion to their friend.
35% of the participants considered themselves more likely to buy lattes and coffee from Dunkin' Donuts.
21% increase in store traffic due to the text message promotion.
This just goes to show how a successful SMS marketing campaign has the ability to drive big results.
#4. Pizza Hut SMS geofencing campaign 2.6x more effective than online advertising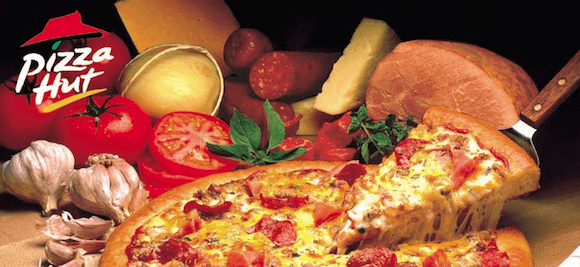 Are you looking for a good SMS geofencing case study? If so, we have a good one today from Pizza Hut. 15 past months, Pizza Hut setup geofence locations within a half-mile radius of each store on their series of 340 Pizza Hut locations.
When customers were within a half-mile of any Pizza Hut location, they would receive an SMS promotion on their mobile phone. Pretty cool huh?
The coolest part of this were the results. During the 15 months, they found it was on average 142 percent more efficient in increasing incremental sales than other channels, 4.4 times more effective than TV Commercial and 2.6 times than online Ads. What a pretty amazing results especially when compared to traditional advertising methods.
#5. Carl's Jr. – QSR Mobile Marketing Campaign Generates 19% Redemption Rate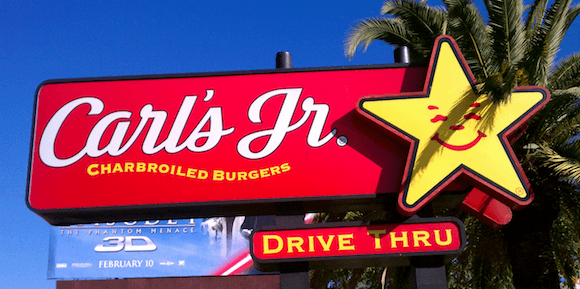 Are you a quick service restaurant (QSR) and looking a method to boost sales? Did you know that other QSR brands like Carl's Jr. are seeing up to a 19% redemption rate when utilizing text messages to promote to their customers? It's true!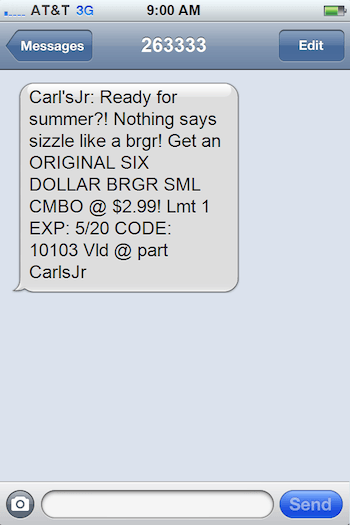 Look at the text message bellow sent to Carl's Jr., customers will be offered a $6 burger combo for just $2.99. Concerned that your QSR brand won't have the capacity to motivate customers to opt-in? Read the case study from Taco Bell, and perceive how they increased 13,000 new mobile subscribers in just 5 weeks. Really amazing huh?
#6. Taco Bell SMS Campaigns Gains 13,000 SMS Subscribers in 5 Weeks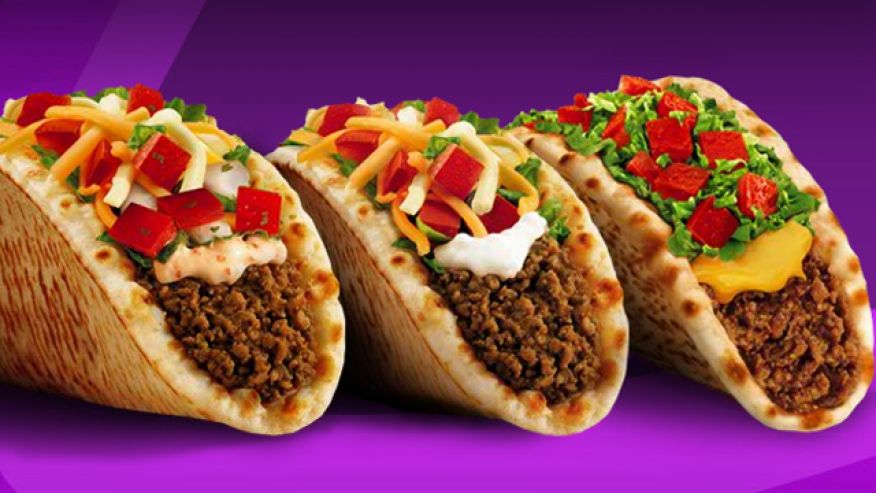 As a food service business owner, staying in touch with your most loyal customers can be a challenge! Especially when they are always on the go. Taco Bell, in an effort to stay in touch which their consumers, launched a text messaging campaign, which amassed over 13,000 SMS subscribers within the first 5 weeks. So stunning!
To drive customer awareness and participation, Taco Bell utilized traditional media such as radio, television and print. To subscribe to the Taco Bell SMS campaign, customers were encouraged to text TBIC to 30364. After customers subscribed, they would receive a text message with a promotion offering them a free Frutista Freeze with the purchase of any food item. Really great deal!
In an effort to limit the exposure of the promotional offer and encourage immediate action from customers, Taco Bell used rolling expiration dates in their initial text message offer by setting the expiration date from 3 to 5 days. Out of from this time, customers can't get the benefit from their promotion.
During the SMS campaign, Taco Bell emitted in excess of 29,500 SMS coupons. At the end of the 5-week campaign, 93% of those SMS subscribers were still subscribed to this campaign.
Wow, congrats you made it to the end of the list! Talk about a lot of mobile marketing case studies right? Hopefully you enjoyed!