Hey guys 🙂 Does your company ever suffer a lost in doing business? 50% merchants said that their company had trouble with low sales each year. I'm sure that many people lose their money because of low sales, is it right? There are many reasons affect company sales such as the market demand, high competition, etc; but some sales mistakes in your company also make sales be worsened. Let's point out these mistakes to increase online sales.
Top 5 mistakes should avoid to increase online sales
1. Being too aggressive
This is the first serious mistake that you or your staff can make when selling any product online. Your company wants to increase rapidly. Yes, it is right. But if you are too aggressive in the selling process, you will fail quickly. 50% of customers said that they were dissatisfied with an aggressive salesperson and could move away. The things you should focus on the sales process are listening to customer's needs first, then consulting for them a solution through your product to meet their needs, and persuading them to buy. Don't forget to make them feel comfortable, satisfied in the whole buying process that will increase online sales.
2. A bad design for website or mobile shopping app
When purchasing via E-commerce websites or mobile shopping apps, eye-catching and convenient websites or mobile apps are very important. However, many E-commerce merchants make a mistake in designing a website or mobile app to sell their products. Some examples of bad design are information overload, small product images, limited checkout options, font size, etc. All of these mistakes will kill your E-commerce websites and mobile shopping apps and it's hard to improve your online sales.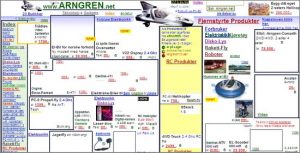 3. Incorrect promotion
The Internet is one of the greatest communications for promotion. However, you need to promote properly. You may promote products for the wrong group of customers, inefficient advertising,etc. To fix this problem, you should advertise to customers who are potential to buy and avoid mass promotions. You need to find groups, sites that they usually visit or join in to promote your products effectively. You could co-operate with website owners, bloggers who may help you to attract target customers and stimulate them to buy your products.
4. Don't seek new customers
Sometimes, companies focus too much on one target group of customers and forget to reach the new ones. That is another big mistake because the market demand may fluctuate and you may lose profit if you do not seek a new group to sell. To avoid that, your company should identify potential customers and advertise your products. Setting an amount of time per day to find new customers could increase online sales of your company.
5. Bad customer care service
It is another serious mistake you should avoid to improve online sales performance. 90% of customers said that they could buy again if companies had a good customer care service. After selling to them, you should have a good customer care service to retain your past customers and encourage them to buy again from you.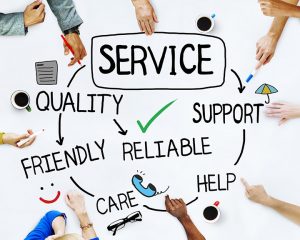 Avoid these mistake to increase online sales
This post points out some serious mistakes that companies should avoid to improve online sales and get high profit. There are some ways to help you to increase online sales you should read:
Hope that these ideas could help you to improve online sales and get a lot of money. Take note these pieces of advice and apply them to your business now.