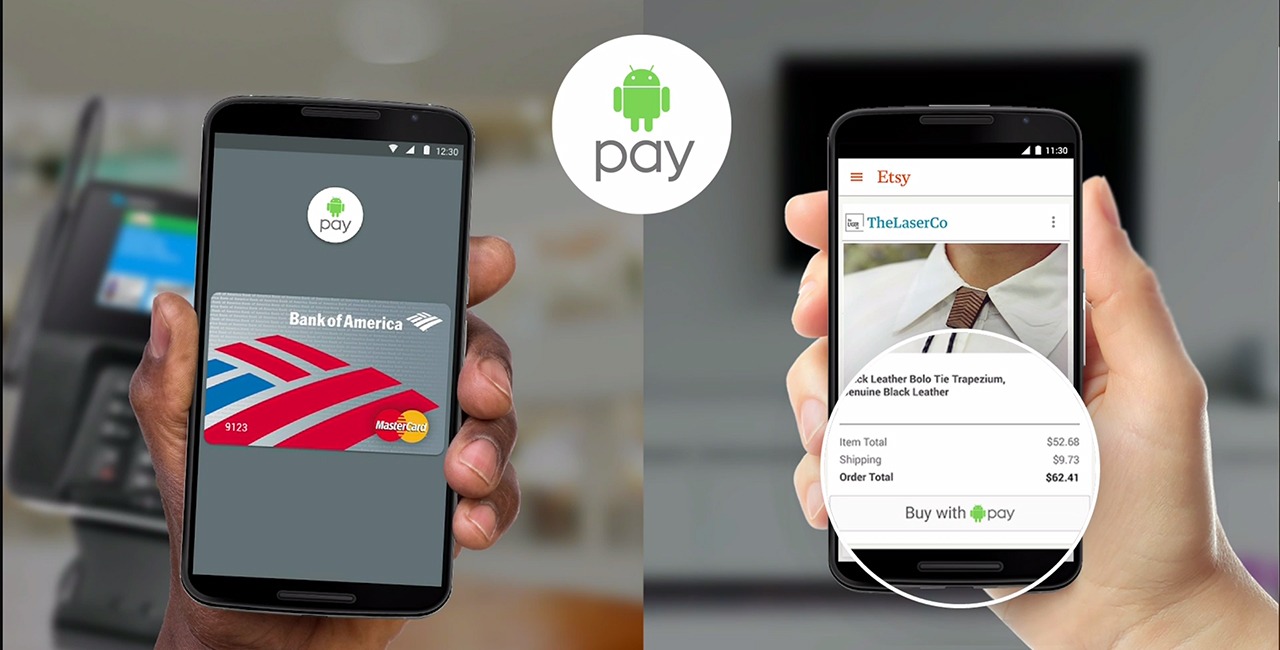 The rise of mobile wallet apps
Entering the 21st century, we were shocked by the acceleration of technology, especially Information Technology (IT). Surely it seemed that the IT age would soon change everything, from the human race's biggest problems to any ordinary person's life. Yet, It is 2017 now and most of us still have bulky wallets. On average, each of us has four credit and debit cards, a driver's license, a handful of loyalty or rewards cards, and maybe a few membership cards for places like the gym and the library. But things have been changing over the last few years. More and more electronic wallets have come to life in the form of mobile apps are getting us a step closer to achieving our dream: Grab our phone and keys and we are ready to go every morning.
Are digital wallets widely accepted?
Mobile wallet acceptance is a bit of a catch merchants hesitate to upgrade to contactless points of sale (POS) equipment if their customers aren't yet using it, and many customers aren't yet using it because merchants aren't yet accepting it. However, market research indicates that mobile wallet use and acceptance will continue to grow.
This problem has been somewhat alleviated with the October 1, 2015 EMV regulations that shifted fraud liability to merchants with outdated equipment. As a result, many merchants have updated to EMV-capable equipment, which often includes NFC technology and enables them to accept major mobile wallets like Apple Pay and Android Pay.
In the next few years, we surely will observe a huge way of merchants accept mobile wallet payment.
Is it secure to use mobile wallets?
Many smartphone users resist using a wallet app because of security concerns. However, the best mobile wallet apps have superior payment security; they utilize tokenization and encryption technology that make point of sales transactions made using mobile wallets more secure than those made by swiping physical cards through magnetic stripe card readers.
The biggest security threat isn't inherent to the transaction process but rather to the physical loss or theft of your phone. Because of this, if you choose to add an electronic wallet to your phone, it's critical that you protect your device by locking the home screen using a PIN, password or thumbprint. It's also important to know how to locate your phone and deactivate it or erase the data remotely using services such as Android Device Manager or Find My iPhone.
The bottom line is mobile wallets are coming closer to as safe as your current physical wallet. So why don't you give it a try?
What are the factors that make the best mobile wallets?
Most mobile wallets are free, which means that you can download them and try them out without incurring cost; it also makes using more than one mobile wallet in order to gain maximum utility a viable option. Consider the mobile wallet's functionality for the following card types when looking for the best mobile wallet.
Credit & Debit Cards: The primary function of a secure wallet app is to store your credit and debit cards, and the best apps enable you to pay with them using your phone instead of the actual physical cards. Additionally, the best mobile wallets give you the option of storing a variety of cards, including major card brands, cards from national and local banks, and store-branded cards.
Loyalty Cards: While loyalty cards can help you earn nice discounts or freebies at the establishments you frequent most, nearly every grocery store, restaurant and boutique offer one, and you can quickly accumulate a hefty stack of cards. For this reason, the best digital wallet companies enable you to store your loyalty cards and track your points on each card.
Gift Cards: It's easy to forget to use the gift cards that you receive; in fact, in 2015, nearly $1 billion in gift cards was never redeemed, due to lost or forgotten cards and small, unused balances left on the cards after a purchase. The best mobile wallets allow you to store gift cards, which can help you keep track of and spend every cent on them.
Many will expect a mobile wallet app can have other features of a conventional wallet such as carry your identity proof, etc but maybe we can talk about that in a wider discussion. Nevertheless, using a mobile wallet app for various purposes is something a citizen of the twentieth century should definitely do.
Top 5 mobile wallets you should know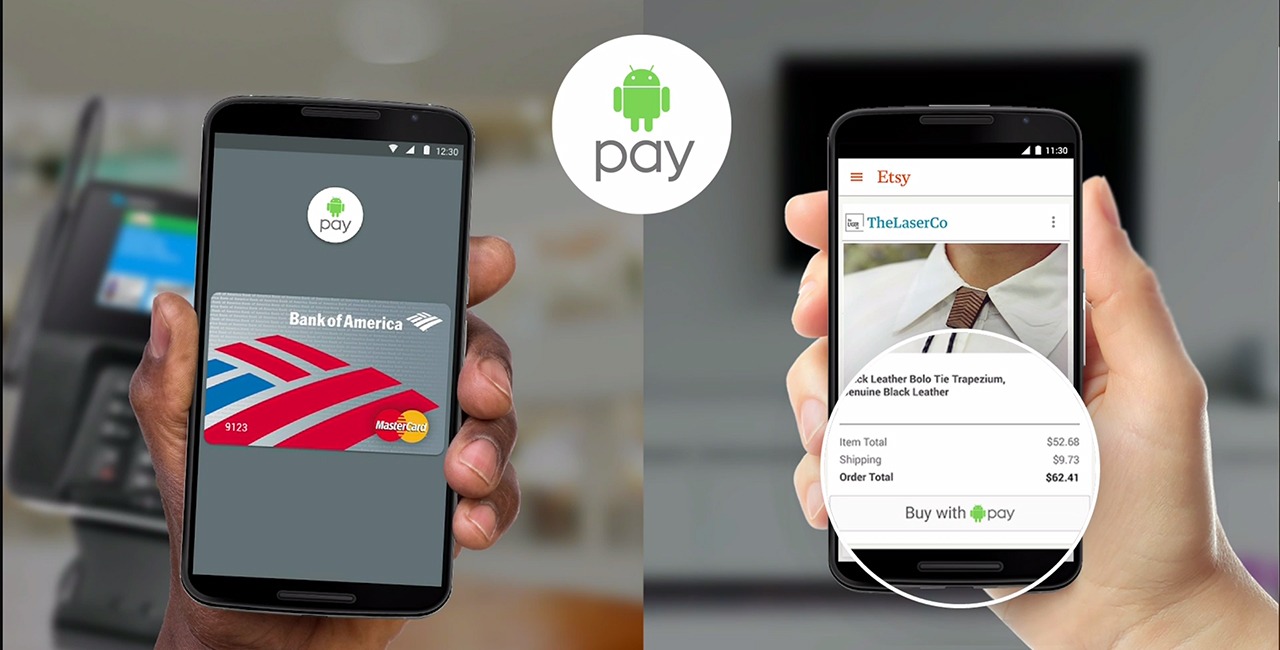 Android Pay is a digital wallet platform developed by Google to power in-app and tap-to-pay purchases on mobile devices, enabling users to make payments with Android phones, tablets or watches. Android Pay uses near field communication (NFC) to transmit card information facilitating funds transfer to the retailer. It replaces the credit or debit card chip and PIN or magnetic stripe transaction at point-of-sale terminals by allowing the user to upload these in the Android Pay wallet. It is similar to contactless payments already used in many countries, with the addition of two-factor authentication. The service lets Android devices wirelessly communicate with point-of-sale systems using a near field communication (NFC) antenna, Host-based card emulation (HCE), and Android's security.
Since Android is the biggest mobile platform in the world, there is no doubt that Android Pay will take a central position in the mobile payment picture.
Apple Pay is a mobile payment and digital wallet service by Apple Inc. that lets users make payments using the iPhone 6, 6 Plus, iPhone 6S, 6S Plus, iPhone 7, 7 Plus, iPhone SE, and later, Apple Watch-compatible devices (iPhone 5 and later models), iPad Air 2, iPad Pro and iPad Mini 3 and later and Mac. Apple Pay does not require Apple Pay-specific contactless payment terminals, and can work with existing contactless terminals. Apple Pay uses the EMV Payment Tokenisation Specification.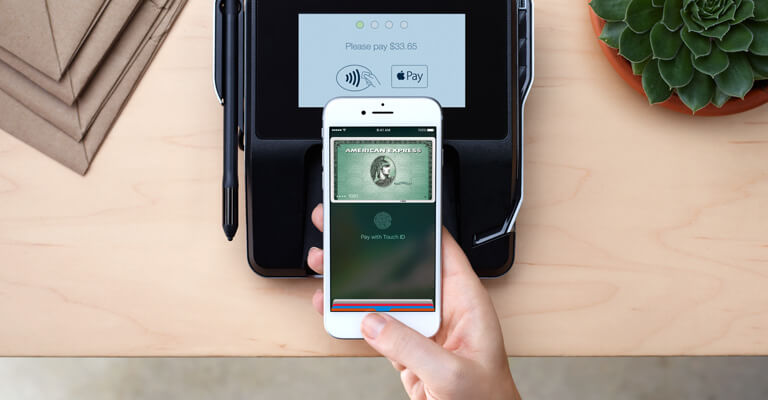 Market researchers expect to see more than a 200 percent increase in mobile payment transactions this year, and Apple Pay users are especially enthusiastic mobile wallet users. This top wallet app runs on the most popular high-end smartphones – the iPhones. Since the iPhone users are the most spending people, Apple Pay is likely to be accepted by a wide range of merchants all over the world.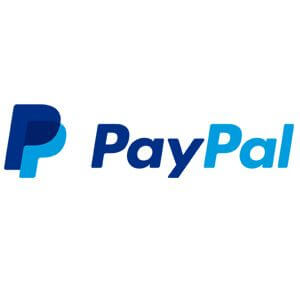 PayPal Holdings, Inc. is an American company operating a worldwide online payments system that supports online money transfers and serves as an electronic alternative to traditional paper methods like checks and money orders. With its mobile app, Paypal is invading the mobile wallet market. However, your seller needs to set up a processing account through PayPal in order to accept your PayPal payments.
Despite that little difference than other mobile wallets, Paypal is still a big player in the game.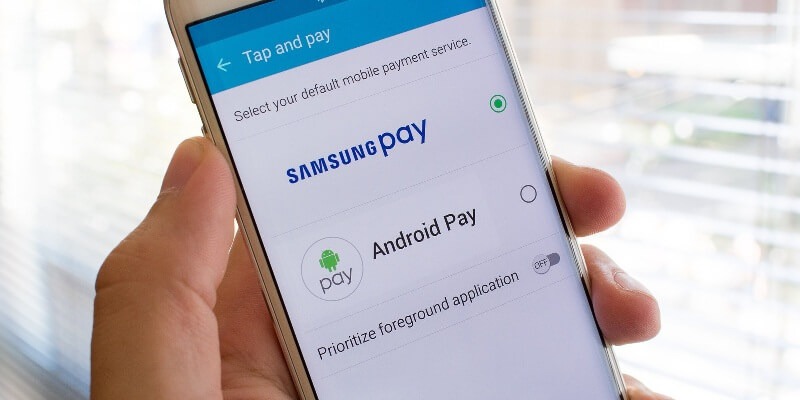 Samsung Pay is a mobile payment and digital wallet service by Samsung Electronics that lets users make payments using compatible phones and other Samsung-produced devices. The service supports contactless payments using near-field communications but also incorporates an electromagnetic transmission system that allows contactless payments to be used on payment terminals that only support magnetic stripe cards.
Compare to other wallet apps above, Samsung Pay has some obvious advantages since many of the merchants haven't updated their payment system to support NFC yet.
Google Pay is a peer-to-peer payments service developed by Google that allows people to send and receive money from a mobile device or desktop computer at no cost to either sender or receiver. When setting up, a Google Pay account must be linked to an existing debit card or bank account in the United States. Google Pay can be used through the Google Pay app, Gmail, and the Google Pay Card. The app is available for Android devices running Android 4.0 and above, and for iOS devices running iOS 7.0 and above. Google Pay also had NFC payment capabilities, until the creation of Android Pay.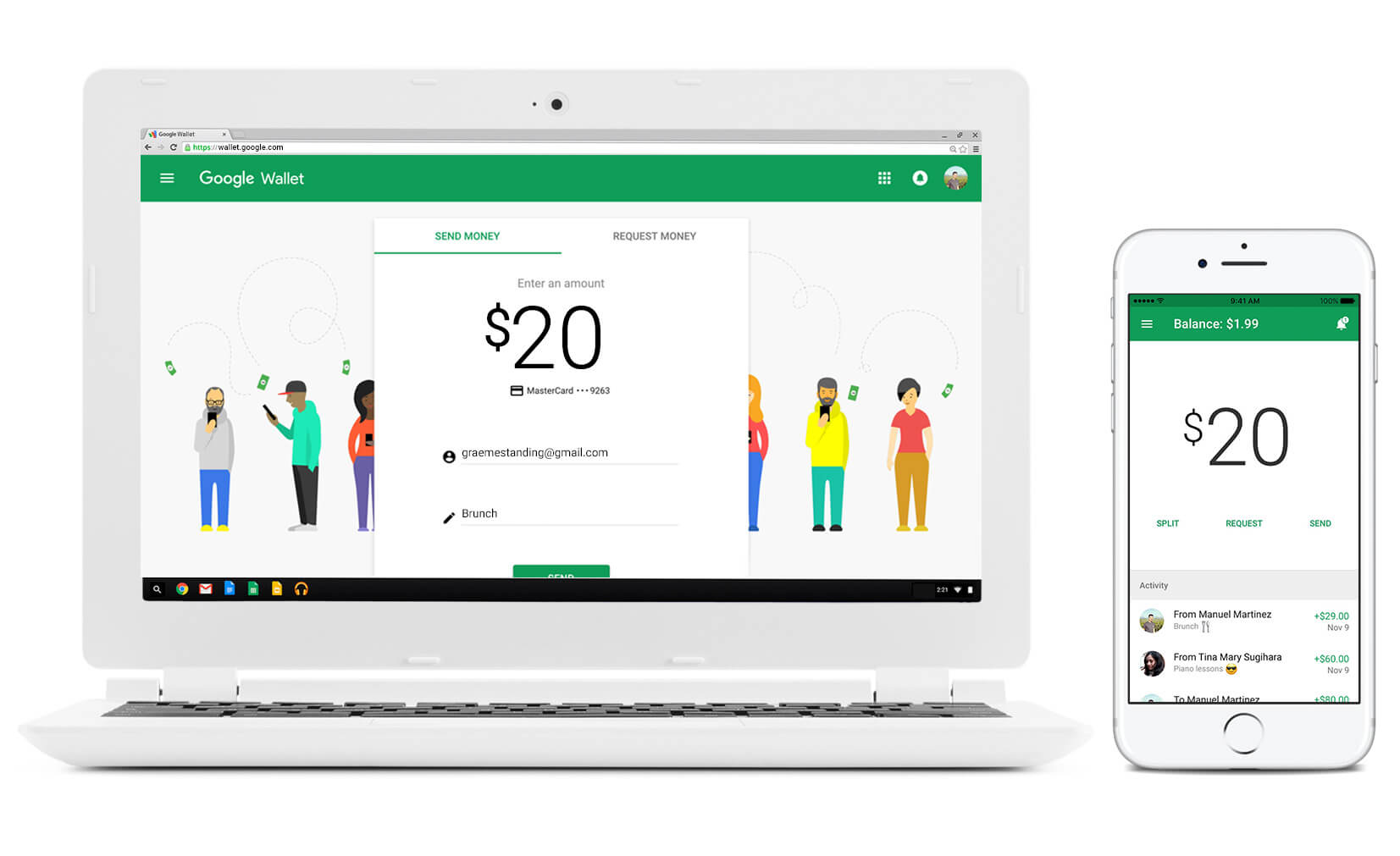 While Android Pay is released after Google Pay, it doesn't mean that Google Pay is less relevant than its brother. This is not the first time Google has two of its services in competition with each other—see Hangouts and Messenger, or the former Google Videos and YouTube. And they are both great apps to use.
More to look forward to
While the mobile wallets above are very useful, they are far from perfect. There are many things to improve in terms of making the best mobile wallet. That's why we would like to make a little announcement: In the near future, SimiCart will release our own mobile wallet app – an app with unique features that benefit both customers and merchants. So please stay tune and waiting for more news to come.
Resources:
http://www.toptenreviews.com/business/payment-processing/best-mobile-wallets/
Mike
I'm an introvert who loves to figure out how things work and share it with people. Working in 2 biggest trend - mobile and e-commerce - really helps satisfy my curiosity.