Mobile marketing is a new way in marketing and advertising field. 70% traffic is from mobile devices. Mobile advertising accounted for 25% of marketing spending over the world in 2015. Mobile marketing trend will grow significantly in 2016. It can be seen that mobile marketing is very important to promote your brand. How to improve mobile marketing ways to boost sales rapidly? There are 5 important mobile marketing tips to help merchants to increase sales revenue.
Why merchants need good mobile marketing ways to boost sales revenue
There are a thousand ways to increase sales revenue, but mobile marketing is a powerful way to boost sales revenue rapidly. There are some facts about mobile marketing:
70% of mobile users use their phone to search information or buy a product

Mobile marketing and advertising accounted for 60% of marketing expenditure in 2014

60% of mobile user check notifications on mobile devices frequently

The number of mobile users increased by 50% in 2015
5 mobile marketing tips to boost sales revenue quickly
1. Focus on keywords
Keywords are very important in mobile marketing. Make sure that your company research keywords to use keywords customers search the most or get their attention. You can use Google Keyword Planner- a popular tool to find out suitable keywords for your content. You need to check the frequency of the chosen word and use some alternative words to diversify your content. Keep it short, easy-to-understand and powerful.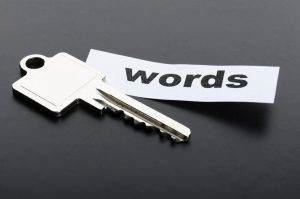 2. Understand your audience
To launch a successful mobile marketing campaign, merchants need to understand well their target customers to send them right messages. You need to understand their preference for products, which channels they usually visit to know information. You should create marketing content based on customer's profiles and find out suitable keywords to build creative, valuable content for customers to help you to boost sales revenue rapidly.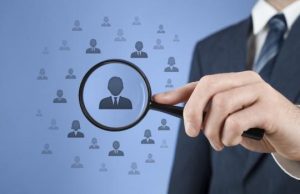 3. Make it social
There are multiple mobile marketing channels but social media is one of the most powerful tools to spread out your content. With more than 350 million Facebook users and a large amount of Twitter, the speed of information is very high. You can make your mobile marketing more viral by creating valuable and attractive contents to give customers a compelling reason to share. You should take advantage of social media to help you to increase sales quickly.
4. Special offers to boost sales revenue
There are a thousand advertisements on mobile devices of customers. To attract their attention, you should offer discount and send this message via SMS, mobile app or push notification to notice them and stimulate them to buy from you. This way can improve sales significantly and increase retention rate as well as attract new customers come.
5. Be compatible with mobile devices
Customers can use various types of mobile devices with different platforms like iOs, Android and Window phone. With each mobile marketing message, you should make sure that it is compatible with all mobile devices to increase effectiveness. If you want to boost sales revenue efficiently, your message should reach as many customers as possible. Your mobile apps also need to be suitable for different platform to work well.
Try mobile marketing tips now to increase sales revenue effectively
Mobile marketing is a new way to promote and advertise your products and services, but it is really potential and worth to invest in. Try these mobile marketing tips to boost your sales revenue and see the result now.
RELATED: