Utilizing mobiles apps to do business is very popular over the world. With M-commerce development and mobile shopping trend, more and more merchants build a mobile app to sell their products and get high sales. 40% of merchants own their mobile apps to sell products and this number would increase in the next years. Sales from mobile apps increased by 80% in 2014. In the previous article, I pointed out why mobile apps can increase sales and I would like to give you specific tips to increase sales on mobile apps.
Related: Increase sales via mobile apps in a fantastic way
Top 4 tips to increase sales on mobile apps 
1. Sending marketing message with relevant, valuable content
You can increase engagement and retention of customers by sending them relevant, valuable messages. These messages could include new products, "most recent purchase", a new program of your business and detail information for each. Try to avoid general message because it could make customers annoyed because of receiving too much unnecessary push notifications on their phone. A small tip is that you should understand your target customers to create the best message for them in terms of content and images to increase their engagement.
2. Reward programs
"It's easier to make your previous customers buy again than convince new ones to purchase". Reward programs on mobile apps are necessary to retain customers and increase sales on mobile apps. A magento reward program that helps customers to gain points when purchasing and it also helps merchants to manage purchase using reward points. With a reward  program, customers would be encouraged to purchase more to gain points and you would give them small gifts or discount with specific amount of reward points.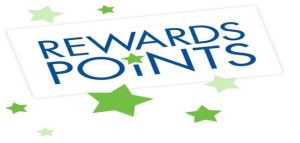 3. Encourage social share to improve customer's awareness
You could encourage your customers to share your content on social media like Facebook, Twitter, Google Plus to spread information about the company and products. This way helps to improve brand awareness and attract new customers to come. For example, you could create a message like: "Share information about product A to get 10% sales off for your next purchase". By this way, your app messages will be more powerful and bring greater results. As can be seen that social share is very important to improve sales on mobile apps.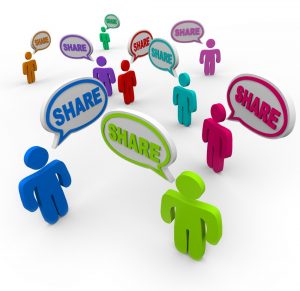 4. App Store Optimisation
You should optimize your mobile apps on Google Play and App Store to appear on the top result page. It helps customers can search them easily to install. You should use Google Keyword Planner to research keywords customers usually search and optimize your mobile app. When your mobile apps appear on the top result pages, customers can find them quickly and it also increase number of install for your app. More people can see your apps means that more chance to sell your products.
Related: Best 4 tips to increase sales via mobile
Apply 4 must-have tips to increase sales on mobile apps now
With some suggestions above, I hope that merchants can use mobile apps effectively to increase sales. Increase sales on mobile apps are very important to help you to get high sales, revenue and profit. Try these tips now and see greater results.