With 1.75 billion of mobile users up to date, marketing future is certainly in mobile users' hand (or fingertips, if you like). Of course, we (SimiCart) will not question when is the best time to start mobile marketing in this post as it's right now. The question here is how and what.
It's easy to dig into the jungle of tips, guides and even strategies to do marketing to mobile users. But wait! Have you ever spent a thought on understanding mobile or mobile technologies first?
If you don't know what marvelous (or sh*t) things you can do within a mobile, then how can you implement any ideas or campaigns for those who stick with it 24 hours per day? Get to know it first! Know what mobile update is hot out there, what they are playing with their mobile, which app is driving them crazy, … Only then can you create best mobile marketing that drives them to your website!
So in this post, I will cover 3 very very basic yet powerful technologies of mobile and how they were applied successfully in real cases. I hope you will get some bright ideas to implement in your next mobile marketing campaigns!
1. QR code – more than an image
The "code" in QR code may terrify some marketers at first as it sounds like a complicated technical requirement. In fact, it's very simple to create QR code and integrate in marketing activities.
You can create a QR code of coupons, giveaways, a landing page or just any piece of information and place it on a print material or even digital content.Cour customers then use mobile devices to scan it and get what is offered in just a moment.
[box type="shadow" ]
Case study of Coca-Cola
– The Challenge: To promote their exclusive Snowball Effect Campaign, Coca-Cola wanted a fun and convenient way for customers to interact with the Coca-cola mobile app and learn more about the Snowball Effect program.
– The Solution: QR Codes were placed on cups and in 7-Eleven locations around the US. iPhone users scan the code and download an exclusive app which is a snowball-throwing game.
– The result: Coke got tens of thousands of downloads of the mobile app and additional interest in the campaign from blogs and other media outlets.[/box]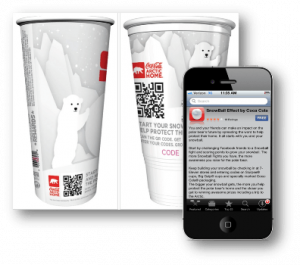 Above is just a simple use of QR code in marketing activities. Just try to integrate QR code in your next marketing campaign and see how the results can be! Here is some websites that offer QR code creation for free.
2.Push notification: reach the customers never that fast
Push notifications are short messages sent directly to a user's mobile device from within a mobile app. This is a powerful tool you should definitely try in your marketing campaigns. According to Urban Airship, push messages increase both engagement and retention by as much as 40% and 116% respectively. With push messages, instead of waiting for customers to visit your online stores or open email (which may have already ended up in the spam) to get updated news, you can send the message directly to their phones and catch their attention at once.
Below is a practice of ASOS.com-a British online fashion and beauty store, in which they sent a push notification to iPhone users to notify them of a 50% sale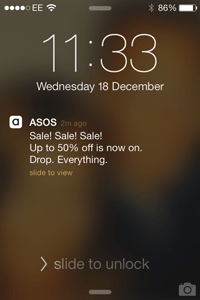 However, to keep push notifications effective, don't forget to bear these in mind:
Give them options: always give your customers options to get your notification or not. It's their right
Time: don't wake up your customers at 3 a.m just to tell them your latest socks will arrive today.
Message quality: I know you have a lot to tell your customer but please tell them something valuable. Remember they can stop getting notifications anytime.
Frequency: similarly, don't talk to them too often or they won't listen to you
3. Geo-location, reach your customers anywhere
Geo-target is one of the greatest things that mobile brings mobile users and also marketers. According to Pew Institute:"74% of adult smartphone owners ages 18 and older say they use their phone to get directions or other information based on their current location.". There are various ways to apply geo-location feature to your marketing plan.
www.aloaudio.com is a high-tech mobile product provider of more than 50 physical stores worldwide, which is obviously not easy for their customers to find a suitable store. They came up with one solution from SimiCart called Store locator, which helps to map their stores on the Google map. Customers can find the nearest store within their location and get direction to it easily.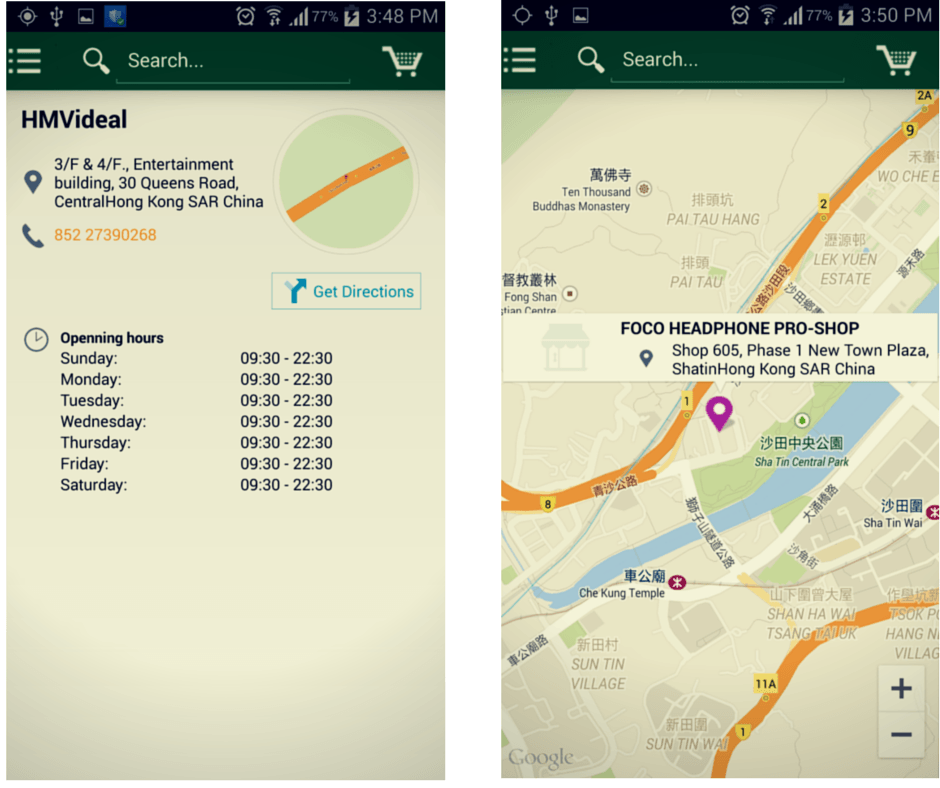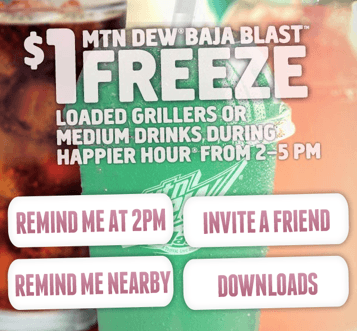 Or you can learn from Taco Bell, a fast-food company based in New York. They integrate geo-location in their marketing campaign named "Happier Hour", in which they offer $1 Mtn Dew Baja Blast Freeze at Happier Hour 2-5PM. When consumers tap on the ad, it expands to offer them more information about the promotion. Besides other tabs, there is a "Remind Me Nearby" tab that alerts consumers when they are near a Taco Bell location. Awesome, right?
These are just some usage of basic mobile. Mobile technology is of much more powerful tools that you can utilize and apply on your mobile marketing campaigns.
Keep reading and we will keep posting regularly!
SimiCart
SEE ALSO: Magento Shopping App Gamification: Secret Of A Shopping App Success