Payment gateways play an essential part in every e-commerce business. The safety and convenience of the chosen payment gateways are definitely customers' priorities. At this point, along with its outstanding features and benefits, 2Checkout is indeed the best Payment Gateway for mobile shopping app.
Introduction
For several years, 2Checkout has been considered one of the most favorite payment gateways in India and some Asian countries. Along with many other popular names such as PayPal, Sage Pay, etc. 2Checkout's core value is to help your online business expand globally and offer a local buying experience to your customers regardless of their location. With over 50 thousand sellers served around the world and 300+ fraud rules built over 14 years of experience since founded, 2Checkout is proven to be the best Payment Gateway for mobile shopping app.
Why 2Checkout is the best payment gateway for mobile shopping app?
Due to the rise of smartphone and other Internet-connected handheld devices, shopping on mobile is growing at an incredible speed these days. Despite the fact that mobile payment is not a new term to customers, and most of the popular Payment Gateways also offer their Magento mobile version, it is still troublesome when it comes down to the integration of those payment gateways with your mobile shopping app.
Thus, if you want your customers to make purchases right on your mobile app, getting payment gateway plugins is undoubtedly a need. And here I will show you 2Checkout by SimiCart's impressive features that would make you have to take strongly notice when choosing among a great number of available Payment Gateways for your M-commerce business.

1. Both Android and iOS supported
With 2Checkout, you will never have to wonder which Operating System your customers favor more because it works perfectly with both Android and iOS, the two most popular mobile Operating Systems at this moment.
2. Allow payment with credit/debit card
Credit or debit, no matter which kinds of payment your customers want to carry out, 2Checkout plugin can serve them all.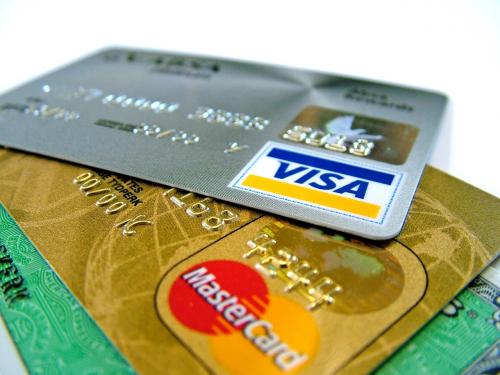 3. Easy to configure
Just provide 2Checkout.com and 2Checkout Plugin some basic information via a few steps. Extremely easy and time-saving, your plugin will be ready.
4. Compatible with a variety of Magento Editions
2Checkout Plugin by SimiCart can work properly with Magento Community version 1.4, 1.5, 1.6, 1.7, 1.8 and 1.9.
In short, 2Checkout is the best Payment Gateway for mobile shopping app because it maximizes conversions by adapting to local languages, currencies and payment methods while also reflects your brand, which buyers trust, in the most simple and cost-effective way.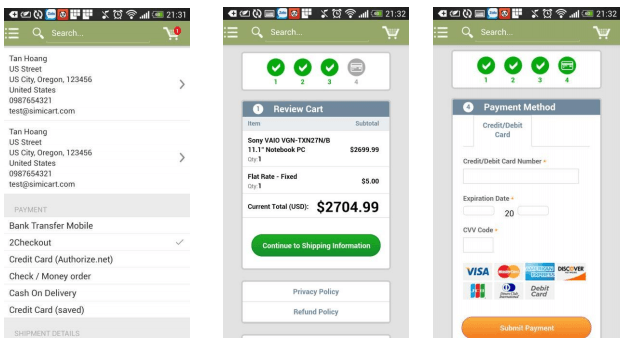 RELATED POSTS: